Australia
15 days

April 24-May 8, 2015
The 65-guest Oceanic Discoverer easily navigates the mighty rivers and tiny inlets of the Kimberley region.

At Low Rock, skies fill with the movements and sounds of thousands upon thousands of seabirds.

Activities at Talbot Bay are planned around the tides.
The Kimberley is one of the most remote and captivating regions on earth—a land of towering cliffs, plunging waterfalls, ancient cultures and exotic wildlife. Discover the region's iconic wildlife, including elusive rock wallabies, huge colonies of flying foxes, and massive saltwater crocodiles.
Available Tour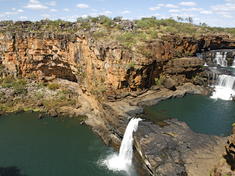 Australia's Kimberley: Voyage to the Outback
Your Western Australian adventure travels take you to gaze upon the dramatic gorges and pools of Mitchell Falls, search for an astonishing variety of wildlife in the Prince Regent Nature Reserve, discover desert-scapes dotted with bizarre boab trees and photograph the sublimely beautiful isles of the Buccaneer Archipelago.
15-day tour from $12,980

Articles
Eagle Steals a Camera and Creates One-of-a-Kind Film
Five Reasons You Should Take an Adventure Cruise
Spotlight on Sustainability: The Importance of Ecotourism
12 Travel Tips that Are Good for Conservation
Oceanic Discoverer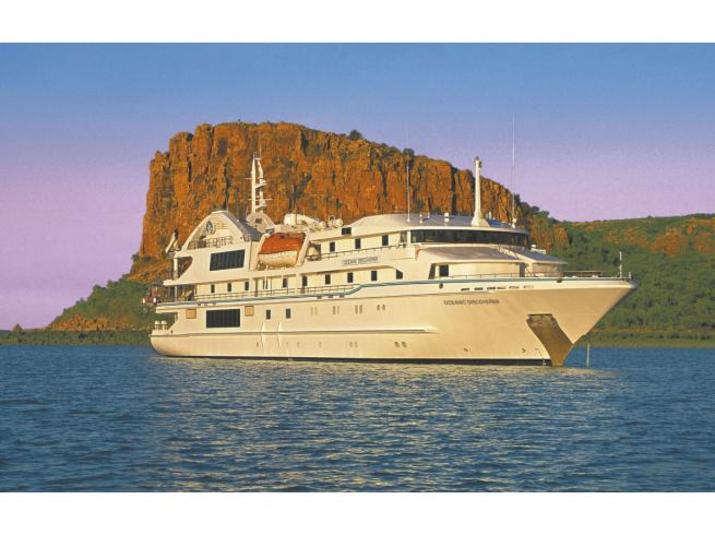 Discovering Our Planet Together
Call (888) 993 – 8687
to book your spot on this tour.
Questions? Email us at
travel@wwfus.org
.
WWF in Australia
WWF has a five-year plan of action for Australia to address environmental issues related to the Great Barrier Reef, the Southwest Austrailia Ecoregion, the Coral Triangle and climate change. Read more here
More Upcoming Tours