Brazil
9 days

Multiple departures, July & September
An expedition into the heart of one of South America's last wild frontiers.
View both sides of the Iguacu Falls and overnight at a hotel just a few hundred yards away.

While they are very elusive, jaguars are regularly seen at the Caiman Ecological Refuge.

Spend three full days exploring the Pantanal's verdant recesses in search of threatened species like the capybara.

Visit Caiman Ecological Refuge, home to over 700 bird species.
Brazil bursts with life, and we encounter it in all its exuberance on this unique nature odyssey. This watery green system of flooded marshes sprawls more than 90,000 square miles in the heart of South America. Though the Amazon is better known, this region is home to the planet's densest concentration of wildlife, including 10 million caimans, nearly 700 bird species and the endangered jaguar.
Available Tours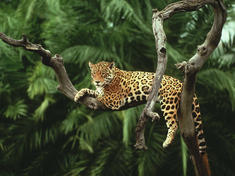 Brazil: Pantanal, Iguacu & Beyond
View both sides of the Iguacu Falls and overnight at a hotel just a few hundred yards away. Search for animals at one of South America's primary wildlife sanctuaries, Caiman Ecological Refuge.Experience the natural side of Rio de Janeiro with visits to the city's Botanic Gardens and the rain forest of the Tijuca Forest.
9-day tours from $6,995
View Itinerary h
Available Extensions
Golden Lion Tamarin Extension 2 days from $895
Amazon Clipper Extension 3-4 days form $1,150
Articles
Video: Soaring View of Iguacu
Ten Interesting Facts about Iguacu Falls
Video: The Pantanal
8 Must-Pack Items for a Rain Forest Trip
The "Little Five"
Spotlight on Sustainability: The Importance of Ecotourism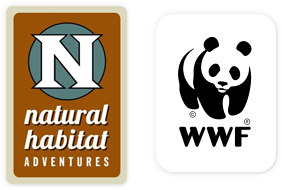 Discovering Our Planet Together
Call (888) 993 – 8687
to book your spot on this tour.
Questions? Email us at
travel@wwfus.org
.
WWF in Brazil
WWF has invested more than $30 million in conservation in the region since 2001 and are working with the government of Brazil and other partners to help create more than 20 million hectares of protected areas since 2002.
More Upcoming Tours