Croatia & Montenegro
9 days

Multiple departures, May, June, August & September
Paddle the sun-soaked Adriatic & hike the wild Balkan high country.
Explore Durmitor National Park, a UNESCO World Heritage Site in northwestern Montenegro.

Hilly, forest-covered Korcula is one of the greenest islands in the Adriatic.

Soak in the beauty of the Tara River in Montenegro.
The sunny climate of Croatia nurtures gardens and subtropical vegetation, including cypress, lemon, orange, olive, magnolia and pine trees that create a verdant backdrop for many beautiful beaches. Northwestern Montenegro is a rugged region of glacier-scoured plateaus, dense pine forests and clear lakes traversed by wild rivers and underground streams, the park boasts unique native plants and the deepest gorges in Europe.
Available Tour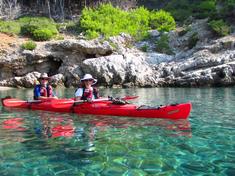 Croatia & Montenegro: An Active Adriatic Adventure
Discover Peljesac Peninsula, one of Croatia's most famous wine regions—a bucolic hideaway of vineyards, salt and oyster farms, sleepy towns, narrow streets and hidden beaches. Cruise to Mljet early this morning, much of which is covered in original Mediterranean forest and protected as a national park. Kayak the clear waters of Soline Bay and check out the many caves on the exposed, wave-battered outer coast. Explore Durmitor National Park, a UNESCO World Heritage Site.
10-day tours from $3,995
View Itinerary h
Articles
Europe's Less-Discovered Nature Destination: Croatia & Montenegro Through the Eyes of a Native Guide
Webinar: Paddling Croatia & Montenegro
Top 5 Places for Nature in Europe
Top 5 Reasons to Go on an Active Adventure
Five Reasons You Should Take an Adventure Cruise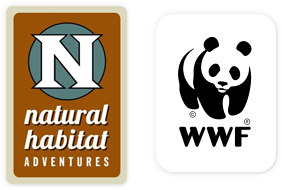 Discovering Our Planet Together
Call (888) 993 – 8687
to book your spot on this tour.
Questions? Email us at
travel@wwfus.org
.
WWF in the Mediterranean
The Mediterranean region is threatened by tourism, pollution, overfishing, forest loss and desertification. WWF's Mediterranean staff works to conserve the natural wealth of the Mediterranean and promote sustainable practices.
More Upcoming Tours