India
7 to 18 days

Multiple departures, November-June
Discover the natural treasures of India.
India is home to the world's largest greater one-horned rhino population.

When an elusive tiger has been found, our guide and driver transport us to its last known location.

We may see common langurs during our safari drives. Their "coughing" alarm call heard in the forest is often the first indicator of the presence of a predator.

This adventure affords many opportunities to experience first-hand the vibrant colors and awe-inspiring nature of this vast and diverse country.
A tiger in the wild is a rare gem, but seeing the species in the wild is one of the most incredible experiences to be had. During these safaris we search for the tiger, which is under threat from habitat loss and the illegal wildlife trade.
Available Tours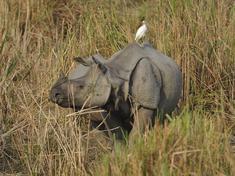 Available Extensions
Jaipur Extension 3 days from $1,775
Agra and the Taj Mahal 3 days from $1,295
Articles
Top Shot: India
India's Other Incredible Wildlife
A Lifetime of Elephant Memories
Webinar: Nature + Culture - India's Wild Side
Know Before You Go: Test your Tiger IQ before Travel to India
Help Stop Wildlife Crime
Top Shots: Luck or Skill?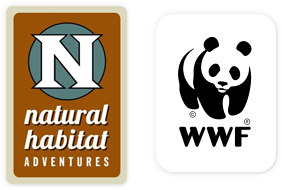 Discovering Our Planet Together
Call (888) 993 – 8687
to book your spot on this tour.
Questions? Email us at
travel@wwfus.org
.
WWF in India
WWF has set a bold, but achievable goal of Tx2: doubling the number of tigers in the wild by 2022, the next Year of the Tiger, so that these animals may be found in the wild for years to come. Read more here
More Upcoming Tours