Kenya Safaris
8 to 14 days

Multiple departures, year-round
Lewa Conservancy has been instrumental in returning both black and white rhinoceros from the brink of extinction.

The Maasai Mara Reserve is known for its abundance of lions of all ages.

WWF works in Kenya to establish new national parks and educate communities about the importance of conservation.

Meet local Maasai and learn about their tribal culture and traditions on personalized village visits.

Specialized safari vehicles provide unparalleled wildlife viewing on the Kenyan plains.
Kenya was one of the original safari destinations, and with good reason. The country is home to an astounding 25,000 different animal species, including all of the iconic safari fauna—lions, giraffes, elephants and zebras among them.
Available Tours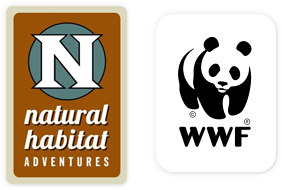 Discovering Our Planet Together
Call (888) 993 – 8687
to book your spot on this tour.
Questions? Email us at
[email protected]
.
More Upcoming Tours