Mexico's Whale Sharks
6 days

Multiple departures, July & August
Whale sharks are generally found 20 to 25 miles offshore; when we find them, just two swimmers are allowed in the water at a time.

The whale sharks come close to the surface in order to filter feed.

The protected mangrove Isla de los Pájaros is a nesting sanctuary for hundreds of flamingos.

WWF helped establish regulations that allow visitors to swim with the whale sharks without harming the animals.
Several years ago, WWF became involved with the small fishing community of Holbox off the tip of Mexico's Yucatan Peninsula. At the time, the island was beginning its transformation from a shark-fishing village to a premier whale shark-watching destination, because the whale sharks congregate off the coast to feed and calve their young. Sadly, some guides were allowing tourists to ride the sharks, and WWF was asked to help develop a code of conduct for the new industry. Along with its partners, WWF negotiated with the involved parties to establish regulations that help make tourism profitable without harming the animals. This tour is an exemplary model for that.
Available Tour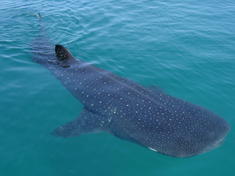 Swimming with Mexico's Whale Sharks
Swim within arm's reach of whale sharks as they filter feed along the water's surface . Explore idyllic Holbox Island, a traditional fishing community with white-sand streets and no cars. Snorkel at the Great Mayan Reef, where hundreds of multicolored fish live and feed.
6 day tours from $3,795
View Itinerary h
Articles
Ten Whale Shark Facts
Mexico's Top 3 Nature Experiences
Know Before You Go: Responsible Whale Shark Tourism in Mexico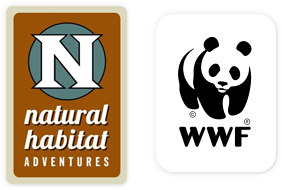 Discovering Our Planet Together
Call (888) 993 – 8687
to book your spot on this tour.
Questions? Email us at
travel@wwfus.org
.
WWF and Whale Sharks
In Mexico, we work with tour operators there to collect data on whale shark sightings and raises awareness about the movements of sharks and the guidelines boats should follow to reduce accidental collisions with the animals. Read more
More Upcoming Tours