Mexico Sea Turtle Odyssey
6 days

Multiple depatures, August, September & October
You may have a chance to help release hatchlings into the ocean.

Help guard the beach and protect turtles from poaching at the La Escobilla Turtle Camp.

Stay at a remote ecolodge where individual cabanas perched high atop a cliff survey the blue expanse of the Pacific Ocean.

Witness the hatching of vulnerable baby turtles.
Available Tours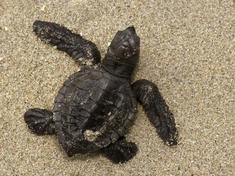 Mexico Sea Turtle Odyssey
One of the most intriguing natural marvels takes place quietly and involves tiny, vulnerable creatures. For a few months annually on Mexico's Pacific coast, olive ridley sea turtles come ashore to lay their eggs in the sand. By the light of the moon, the baby hatchlings scurry to the sea, remembering forever their birthplace to which they will one day return to continue the cycle of life.
6-day tours from $2,595

Articles
Mexico's Top 3 Nature Experiences
A 'Little Window' on the Coast of Mexico
Top Shots: Luck or Skill?
Help Stop Wildlife Crime: How to Buy Environmentally Friendly Souvenirs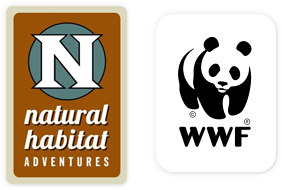 Discovering Our Planet Together
Call (888) 993 – 8687
to book your spot on this tour.
Questions? Email us at
travel@wwfus.org
.
WWF and Sea Turtles
WWF works around the world to eliminate sea turtle bycatch from fisheries, reduce the unsustainable harvest and illegal trade in marine turtles, and stem the loss of critical sea turtle habitats. Read more here.
More Upcoming Tours