Namibia Safaris
10 - 16 days

Multiple departures, April - November
Namibia and WWF worked together to develop innovative new transmitters to track rhino movements.

The springbok is the most abundant antelope found on Namibia's open, treeless plains.

Impossibly long eyelashes protect desert-adapted giraffes, like the ones you'll see on this tour, from sand and dust.

Many species gather around the watering holes of the Ongava Game Reserve.
Namibia is soul-stirring. Orange sand dunes rising 1,000 feet high against a cobalt sky. Ocean-washed coastal deserts. Sun-baked inland plains that look like cracked puzzles.
Available Tours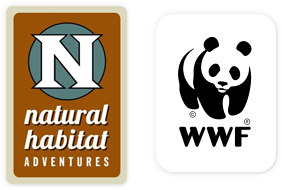 Discovering Our Planet Together
Call (888) 993 – 8687
to book your spot on this tour.
Questions? Email us at
[email protected]
.
More Upcoming Tours