New Zealand
14 Days

Multiple departures, January, March, November & December
Experience the wonders down under on this guided nature expedition amid the scenic splendors of the South Island. New Zealand adventure travel at its finest.
During excursions, look for blue whales, the largest animal ever known to have existed.

lva Island is a predator-free environment for rare and endangered birds such as this yellow-eyed penguin.

Search for five different species of albatross around the village of Kaikoura.

This tour focuses on the South Island, a topographically diverse environment with rain forests, volcanoes, glaciers and fjords.
Among travelers who covet spectacular natural settings, New Zealand is legendary; its South Island is particularly ideal because of a rugged coastline that embraces a land of topographic extremes, from seaside rain forests and volcano craters to active glaciers and icy fjords.
Available Tour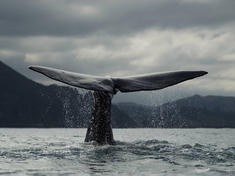 New Zealand Nature Explorer
You'll be immersed in nature at its showiest and also experience the human side of New Zealand by meeting sheep farmers, learning about Maori culture and finding a bit of Scottish heritage in the South Pacific.
14-day tours from $9,895


Articles
New Zealand's Isle of Glowing Skies
11 WWF & Nat Hab Travel Destinations Top the New York Times 2014 Bucket List
Where in the World Can You See Penguins
Ten Interesting Facts about Glaciers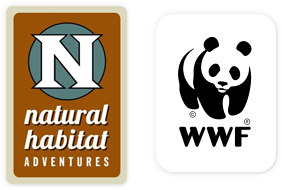 Discovering Our Planet Together
Call (888) 993 – 8687
to book your spot on this tour.
Questions? Email us at
travel@wwfus.org
.
WWF in New Zealand
Many of New Zealand's native species are unique to the country and are at risk of extinction because of habitat destruction, pollution, introduced predators and other human-induced threats. WWF campaigns for action to protect New Zealand's endangered whales, sea lions, dolphins and seabirds, and funds community-based projects.
More Upcoming Tours