Northern Lights
6 to 8 days

Multiple departures, January-March
Journey to one of best places on Earth to view the lights of aurora borealis.
Few places in the world have as intense aurora borealis activity as northern Canada.

An inukshuk, the traditional mark of the Inuit culture, was used as a marker for travel routes.

Inuit traditions are passed to future generations through storytelling, mythology and music.

Native cultures have flourished in the Arctic since the 16th century.
The lights of the aurora borealis may begin quietly, with the appearance of a faint glow, then intensify in size and color, shimmering and dancing across the sky. This natural light show is truly an experience no photo or video can fully capture. Off the western shore of the Hudson Bay, Churchill's location makes it one of the best places on Earth to view the Northern Lights.
Available Tours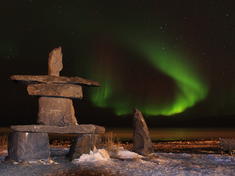 Northern Lights & Arctic Cultures
Days are filled with distinctly northern activities such as dogsledding, and nights with the best aurora viewing on the planet.
6 or 8-day tours from $4,795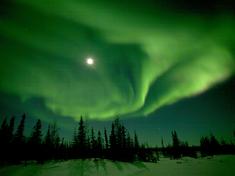 Articles
FAQ: The Northern Lights
Webinar Alert: The Magic of the Northern Lights
Northern Lights Timelapse – Next Best Thing to Being There
Women in Conservation: Sandra Elvin
What's in Your Daypack: Churchill Edition
A Fox Ate Justin's GoPro!
At Home in Churchill with Kelly Turcotte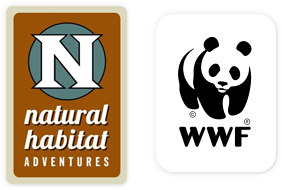 Discovering Our Planet Together
Call (888) 993 – 8687
to book your spot on this tour.
Questions? Email us at
travel@wwfus.org
.
WWF in Churchill
There are currently 20,000 to 25,000 polar bears remaining in the wild, and their survival is in jeopardy. Climate change, which leads to the loss of Arctic sea ice, is the leading threat to polar bears, and WWF actively works to protect this flagship species.
More Upcoming Tours