Panama
8 and 9 days

Multiple departures, November-March
Experience Panama's canal, coastline and highlands.
Search the cloud forest of La Amistad National Park for silver-throated jays, prong-billed barbets, and buffy tuftedcheeks.

Panama's lush rain forests are hope to a kaleidoscope of frogs, from the size of your thumbnail to the width of your palm.

Guided walks through the rain forest will reveal a flurry of activity in the canopy high above.
Bordering the Caribbean Sea and the Pacific Ocean, Panama is a less-traveled, unspoiled paradise. It is also home to an impressive array of wildlife and is considered to be one of the best birding locales in the world.
Available Tours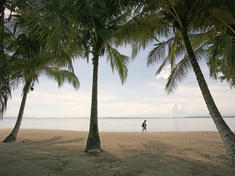 The Panama Canal & The Wonders of Costa Rica
Explore lush rainforests, snorkel from pristine beaches, and cruise the legendary canal. Itinerary highlights include Isla Coiba National Park, Osa Peninsula and Manuel Antonio National Park.
8-day tours from $5,690
Articles
Ten Facts about the Panama Canal
8 Must-Pack Items for a Rain Forest Trip
Ten Things to Take on Your Snorkeling Adventure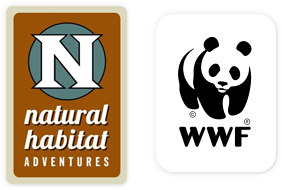 Discovering Our Planet Together
Call (888) 993 – 8687
to book your spot on this tour.
Questions? Email us at
travel@wwfus.org
.
WWF in Panama
WWF and TRAFFIC is supporting the creation of a Wildlife Enforcement Network for Central America called ROAVIS. Read more here
More Upcoming Tours