Portugal
9 days

Multiple departures, June & September
Revel in sunshine, nature, history and hospitality in a little-traveled corner of Old World Europe.
Paddle through Douro International Natural Park, created to protect the scenic landscape and a host of wildlife species.

Travel 100 miles up the Douro Valley, one of Europe's oldest winemaking regions and a UNESCO World Heritage Site

Kayak from Tua to scenic Pinhão, the heart of Portugal's wine country.
Discover the natural beauty of Portugal. The Douro Valley ist one of Europe's oldest winemaking regions and a UNESCO World Heritage Site. Douro International Natural Park is home to a host of wildlife species including kingfishers, herons, eagles, ospreys, wild boar and one of the last packs of wolves in this region, which lives a few miles inland from the river.
Available Tours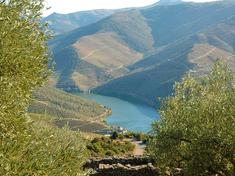 Portugal's River of Wine by Kayak & Local Inn
Savor the best in traditional European ambience and cuisine on a Dionysian paddling odyssey between quintas—the vineyard mansions and farmhouses—of northern Portugal's port wine district. Share warm personal connections with our hosts and enjoy an inside encounter with contemporary rural life in Portugal. Paddle the mellow river during the sun-drenched days, hike into the hills for fabulous views, then wine and dine at night.
9-day tours from $5,395
View Itinerary h
Articles
Top 5 Places for Nature in Europe
Top 5 Reasons to Go on an Active Adventure
12 Travel Tips that Are Good for Conservation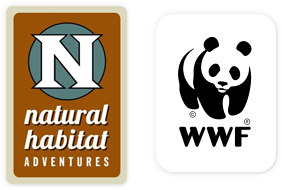 Discovering Our Planet Together
Call (888) 993 – 8687
to book your spot on this tour.
Questions? Email us at
travel@wwfus.org
.
WWF in the Mediterranean
The Mediterranean region is threatened by tourism, pollution, overfishing, forest loss and desertification. WWF's Mediterranean staff works to conserve the natural wealth of the Mediterranean and promote sustainable practices.
More Upcoming Tours