Rwanda Gorilla Safaris
13 Days

Multiple departures, Year-round
A group of habituated gorillas in Rwanda have become used to visitors and are nonchalant to human presence.

Rwanda's Volcanoes National Park is named for the string of jungle-draped volcanoes inside its borders.

Our Expedition Leader is both a primate naturalist and accomplished photographer who will guide you in photographing chimpanzees and more.
While Rwanda has seen tremendous tragedy, this small country is also a place of immense beauty and continued healing. An important part of its revival is its wildlife ecotourism, centered on the rare and remarkable mountain gorilla that lives in the dense forests of the volcanic Virungas range in the northwest. About a third of the world's approximately 800 remaining mountains gorillas live in Rwanda. Your visit to their natural habitat may be the only hope for their future. A once-in-a-lifetime encounter with the rare mountain gorilla will surely change your life—and it may well save theirs.
Available Tours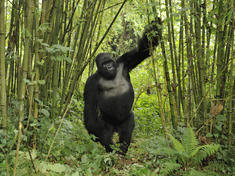 Ultimate Gorillas Safari
Our premier primate adventure! Photograph endangered mountain gorillas, chimpanzees, golden monkeys and more, all in their lush wild rain forest habitat.
View Itinerary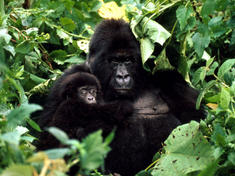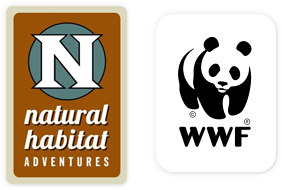 Discovering Our Planet Together
Call (888) 993 – 8687
to book your spot on this tour.
Questions? Email us at
[email protected]
.
More Upcoming Tours