Tanzania Safaris
8 - 14 days

Multiple departures, Year-round
Each year the great herds of wildebeest gather on the plains in search of new grass, and to birth their young.

Zebras' dizzying stripes serve an important purpose on the plains of Africa: To confuse potential predators.

Cheetahs, like the ones you may see on this tour, can run up to 70 miles an hour.

It's possible to see endangered black rhinoceros on the crater floor of the Ngorongoro Center.
Tanzania is home to an almost inconceivable amount of wildlife. Big numbers of animals draw big numbers of tourists, creating crowds of people on the plains. For that reason, we offer Tanzania safaris that are designed to get you away from the throngs of tourists as much as possible.
Available Tours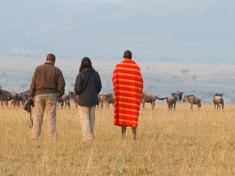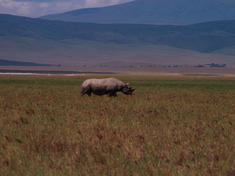 Secluded Tanzania Safari
A classic East Africa safari showcasing the Great Migration, Ngorongoro Crater and Tarangire's famous elephants, with remote luxury camps that offer an isolated wilderness experience far from crowds.
View Itinerary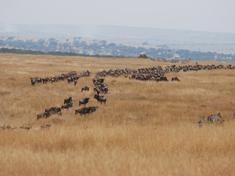 The Great Tanzania Migration Safari
Witness one of nature's most exhilarating spectacles: the thunder of thousands of wildebeest and zebra making their annual trek across the Serengeti! Timed for peak infant sightings on the plains.
View Itinerary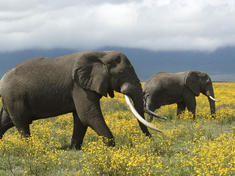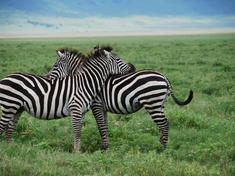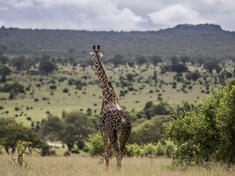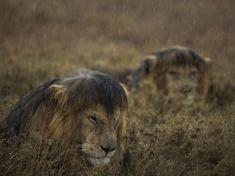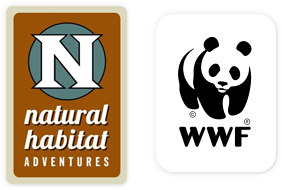 Discovering Our Planet Together
Call (888) 993 – 8687
to book your spot on this tour.
Questions? Email us at
[email protected]
.
More Upcoming Tours