Uganda Gorilla Safaris
10 days

Multiple departures, January & June-October
A rare opportunity to sit with families of endangered mountain gorillas.
Multiple treks through Uganda's Bwindi Impenetrable Forest offer close-up encounters with mountain gorillas.

Chimpanzees and other primates live in the trees of Kibale Forest National Park.

Multiple gorilla tracking expeditions with expert guides maximize photo opportunities with the endangered mountain gorillas.

Ecotourism provides opportunities for protecting gorillas and their forest homes and for helping the local people.
Expert guides accompany travelers as they rise early in the morning to trek through dense jungle habitat looking for signs of mountain gorillas. Other wildlife travelers may spot include lion, leopard, buffalo, elephant, antelope and other primates
A recent census by the Uganda Wildlife Authority identified 400 mountain gorillas in Bwindi National Park bringing the overall population estimate to 880, an increase from the 786 estimated in 2010. This exciting news brings hope for the future of mountain gorillas.
Available Tours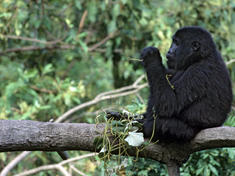 The Great Uganda Gorilla Safari
Trek through Uganda's forests to find the elusive mountain gorilla. Itinerary highlights include Kibale Forest National Park, Queen Elizabeth National Park and Bwindi Impenetrable National Park.
10-day tours from $8,495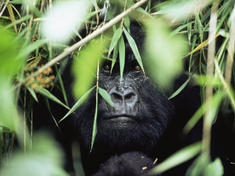 Ultimate Gorilla Photo Safari
On our premier primate adventure, photograph mountain gorillas, chimpanzees and golden monkeys. Itinerary highlights include Kibale, Queen Elizabeth, and Bwindi Impenetrable National Parks.
13-day tours from $10,495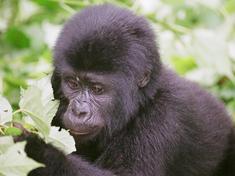 Custom Uganda Safari
Build your own personalized journey to Uganda on our tour operator's custom safari planning website.
Dates and prices vary.
Articles
Reviews and Tips for Uganda
Q-and-A: Mountain Gorilla Trekking
10 Things to Take on Your African Safari
Eco-successes in the African Bush
On the Ground with Chimpanzees & Mountain Gorillas
Visiting Uganda's Mountain Gorillas
Calling on Mountain Gorillas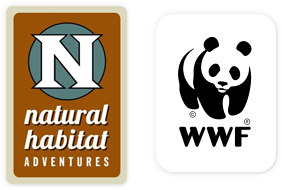 Discovering Our Planet Together
Call (888) 993 – 8687
to book your spot on this tour.
Questions? Email us at
travel@wwfus.org
.
WWF in Central Africa
WWF has been at work for more than 40 years to save the mountain gorilla and its forest habitat in Central Africa. A partner in the International Gorilla Conservation Program, WWF helps develop economic activities that allow local people living near protected gorilla habitat to earn income without harming forest resources that the critically endangered gorillas need to survive. Read more here.
More Upcoming Tours