Yellowstone National Park
7 to 8 days

Multiple departures, January - March, May - September
More than 4,000 bison -- the largest land mammal in North America -- reside in Yellowstone National Park.

See the famous Old Faithful geysur erupt.

Travel on a winter safari to Yellowstone for a rare expedition away from summer crowds.

Spot the great horned owl, named for its "pointy" tufts of feathers.
No matter the season, Yellowstone is one of the most spectacular destinations in all of North America. The first national park in the United States, Yellowstone is home to bison, bald eagles, bears, elk, buffalo, moose, coyotes, foxes and, once again, gray wolves. Eliminated from the park by the 1920s, wolves were reintroduced in 1995, and are now found throughout the region.
Available Tours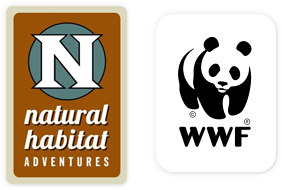 Discovering Our Planet Together
Call (888) 993 – 8687
to book your spot on this tour.
Questions? Email us at
[email protected]
.
More Upcoming Tours