Zambia Safaris
11 Days

Multiple departures, July & August
Explore the untamed protected reserves of this less-traveled safari destination.
The camp at Kafue National Park offers some of the best lion viewing in Africa.

Kafue National Park has Zambia's greatest species diversity, soak it all in with our specialist local guides who are intimate familiarity with this region.

While staying at Kuyenda Bush Camp go on walking safari and witness tremendous concentrations of game, such as Cape buffalo.
Journey deep into the untouched reaches of Zambia's wilderness—and wildness.
Available Tours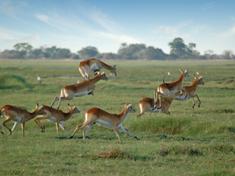 Custom Zambia Safari
Build your own personalized journey to Botswana on our tour operator's custom safari planning website.
Dates and prices vary.
Available Extensions
Cape Town Extension 4 days, custom pricing
Articles
Reviews and Tips for Zambia
Ten Things to Take on Your African Safari
East Africa vs. Southern Africa: How to Choose for your Safari
Eco-successes in the African Bush
Ten Interesting Facts about Lions
Ten Wild Facts about the "Big Five"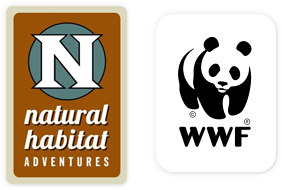 Discovering Our Planet Together
Call (888) 993 – 8687
to book your spot on this tour.
Questions? Email us at
travel@wwfus.org
.
WWF in Zambia
For 50 years, WWF has worked in Zambia to protect biodiversity, encourage the use of renewable resources and promote the reduction of pollution and wasteful consumption. Today, nearly half of the country is preserved in parks and reserves.
More Upcoming Tours