Zambia Safaris
11 - 13 days

Multiple departures, Year-round
The camp at Kafue National Park offers some of the best lion viewing in Africa.

Kafue National Park has Zambia's greatest species diversity, soak it all in with our specialist local guides who are intimate familiarity with this region.

While staying at Kuyenda Bush Camp go on walking safari and witness tremendous concentrations of game, such as Cape buffalo.
Journey deep into the untouched reaches of Zambia's wilderness—and wildness.
Available Tours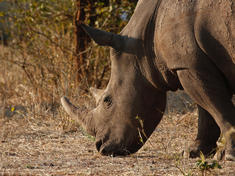 Hidden Jewels of Zimbabwe & Zambia
Discover some of Africa's richest wildlife enclaves on this rare treasure for safari aficionados! Experience remote wild country reminiscent of what Africa was like a century ago, far from tourist crowds.
View Itinerary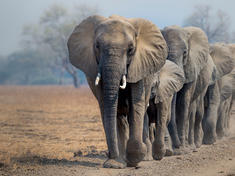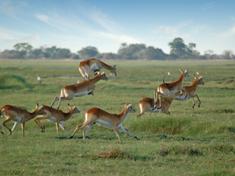 Custom Zambia Safari
Zambia's mighty rivers, five huge lakes and 17 waterfalls, including Victoria Falls, sustain myriad wildlife in a variety of ecosystems.
View Itinerary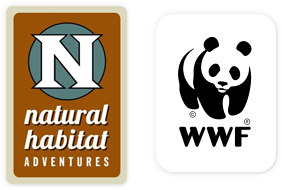 Discovering Our Planet Together
Call (888) 993 – 8687
to book your spot on this tour.
Questions? Email us at
[email protected]
.
More Upcoming Tours