Zimbabwe Safaris
9 days

Multiple departures, July & August
Discover some of Africa's richest wildlife enclaves.
The banks of the mighty Zambezi River are brimming with hippos.

Take a bush walk with our renowned guides.

Great herds of enormous elephant trek the wilderness of Zambezi Valley.

Hwange National Park is home to rare white rhinoceros.

380 bird species can be found Mana Pools National Park.
On safari in Zimbabwe's lightly visited national parks, we touch the African wilderness as it existed 150 years ago—a vast, raw landscape of powerful rivers, floodplains and rocky escarpments brimming with animals, including huge herds of elephant and Cape buffalo, great pods of hippo, rare wild dog and black rhinoceros. Zimbabwe offers some of Africa's most prolific and diverse wildlife viewing, as animals congregate in great numbers in the Hwange region and along the Zambezi River in Mana Pools.
Available Tours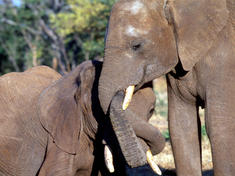 Hidden Jewels of Zimbabwe
Experience some of Africa's densest concentrations of wildlife, interpreted by Zimbabwe's most legendary guides. Itinerary highlights include Hwange National Park, Matusadona National Park and Mana Pools National Park.
9-day tours from $8,995
View Itinerary h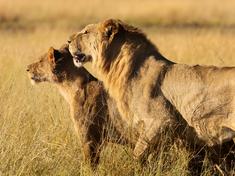 Articles
Reviews and Tips for Zimbabwe
East Africa vs. Southern Africa: How to Choose for your Safari
Eco-successes in the African Bush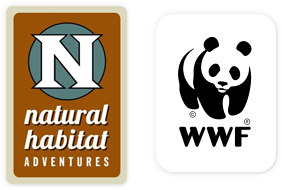 Discovering Our Planet Together
Call (888) 993 – 8687
to book your spot on this tour.
Questions? Email us at
travel@wwfus.org
.
WWF in Zimbabwe
Since 2006, 95 percent of the poaching in Africa has occurred in Zimbabwe and South Africa. WWF works with TRAFFIC, the wildlife trade monitoring network, to stop wildlife crime. Read more here.

More Upcoming Tours