TNRC Event Political Ecology in Anti-Corruption Efforts and Practice

Harnessing knowledge, generating evidence, and supporting innovative policy and practice for more effective anti-corruption programming
TNRC Learning Series

Anti-corruption insights for conservation and natural resource management
Political Ecology in Anti-Corruption Efforts and Practice
Thursday
August 13, 2020
Time
9:00am - 10:30am Washington, DC
1:00pm - 2:30pm Cambridge, UK
4:00pm - 5:30pm Nairobi, Kenya
8:00pm - 9:30pm Bangkok, Thailand
Where
Remote Only
About the event
A conservation paradox is unfolding in Guatemala's protected areas. In the Maya Biosphere, western national parks have experienced the world's highest deforestation rates since their creation despite strict conservation laws. By contrast, in the east, biodiversity is high and deforestation rates are close to zero. What explains rampant corruption and conservation crime in some areas versus successful conservation outcomes in others? Dr. Jennifer Devine uses a political ecology approach to unravel this conservation paradox. She describes how drug trafficking organizations drive deforestation in national parks by converting forest to pasture to illegally ranch cattle, and the role corruption plays in fueling "narco-deforestation." Equally important, she will describe how reserve residents who manage half a million acres of forest in the reserve have been able to resist narco-land grabs and protect biodiversity.
In this webinar, Dr. Devine will briefly define political ecology and discuss how political ecology helps deepen understanding of corruption and conservation crime in Guatemala and beyond. This discussion will scale up insights from the Maya Biosphere to suggest actions practitioners might implement in their programs to think and work politically using a political ecology approach.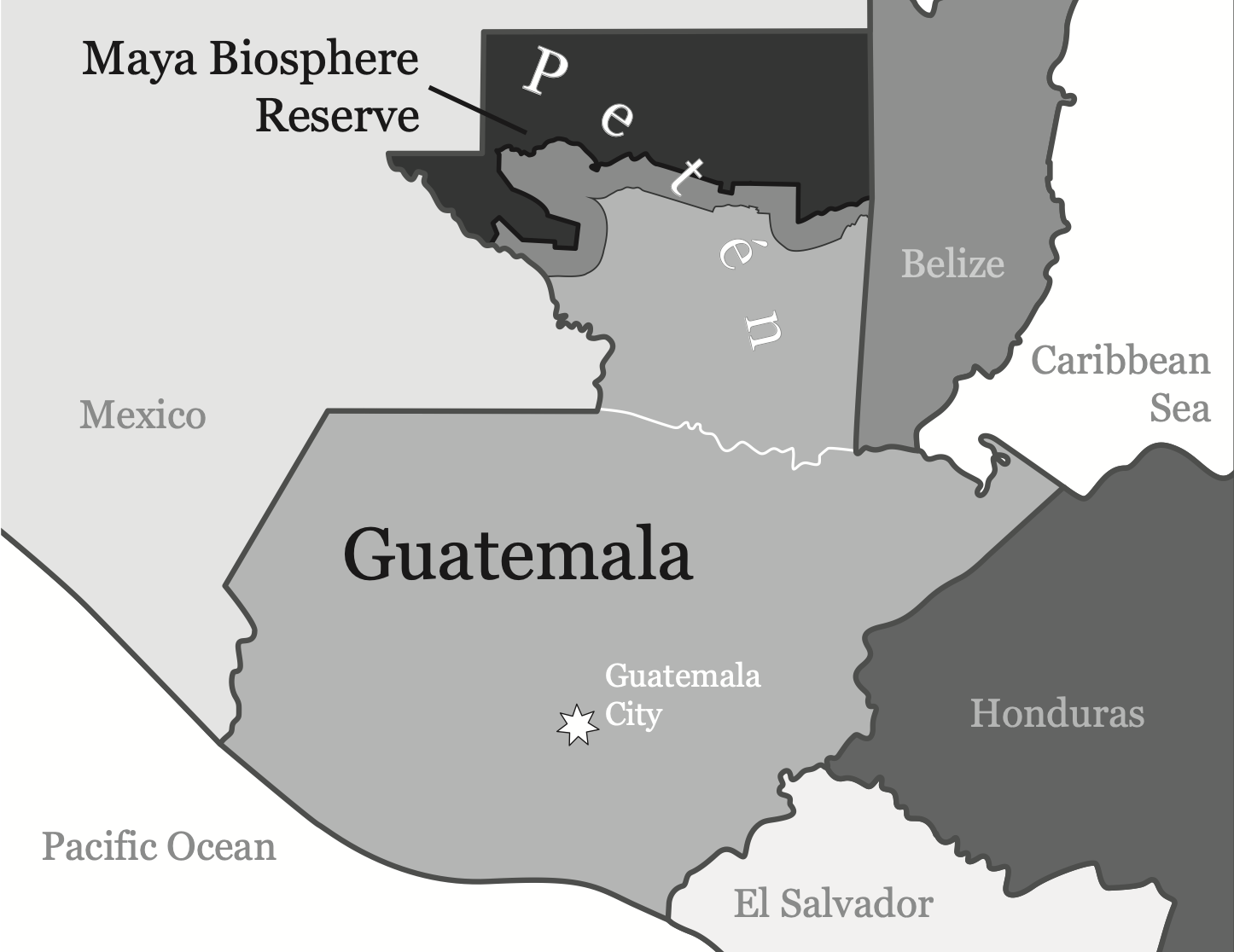 Learn more about understanding a political ecology approach in part one and part two of Dr. Devine's two-part blog series.
Learning questions
1. What is political ecology?
2. How can political ecology deepen our understanding of what drives corruption and conservation crime?
3. How can political ecology be applied in anti-corruption and natural resource management programs to lead to more effective outcomes?
About the speakers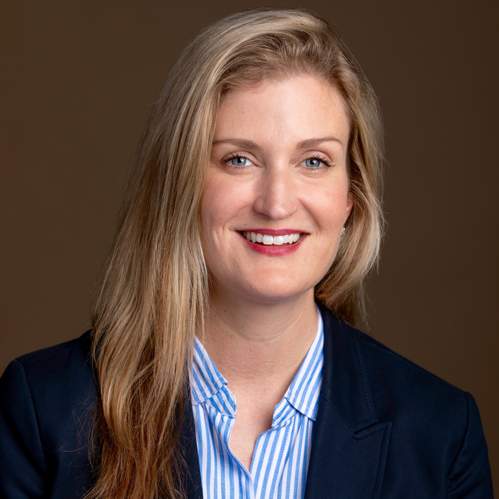 Dr. Jennifer A. Devine, Texas State University (Presenter): Dr. Devine is an Assistant Professor in the Department of Geography at Texas State University. She studies the environmental impacts of drug trafficking, sustainable development, environmental justice movements, tourism and cultural heritage management. She has recently published articles on these topics in Proceedings of the National Academy of Sciences, Global Environmental Change, the Journal of Peasant Studies, Land Use Policy, Antipode, and the Journal of Latin American Geography. Popular press outlets worldwide, such as NPR and BBC Science Focus, have reported on her research team's findings.
Andreas Lehnhoff, WWF Guatemala (Discussant): Andreas Lehnhoff is an experienced conservation and sustainable development professional, who for the past decade has been running WWF's Guatemala/Mesoamerica Program, overseeing work in Belize, Guatemala, Honduras, El Salvador, Nicaragua and Costa Rica. Between September 2015 and January 2016, he took a leave from WWF to serve as Minister of Environment and Natural Resources for Guatemala's Transition Government. During his career, Andreas spent twelve years as The Nature Conservancy's Guatemala Country Director, Vice-President and Regional Managing Director for Mesoamerica & the Caribbean, and Senior Policy Advisor for Europe. Earlier, Andreas spent four years as the Executive Director of Guatemala's most prominent non-profit conservation organization, Fundación Defensores de la Naturaleza, getting the Sierra de las Minas Biosphere reserve up and running. Before that, after his appointment in 1989 as the founding head of Guatemala's national protected areas agency CONAP, Andreas helped conceptualize the Maya Biosphere Reserve's unique management model, helped draft and lobby the bill that lead to its legal establishment in 1990, and headed its initial management. Andreas holds a Master's in Environmental Economics & Policy from Duke University, North Carolina, USA, and a B.S. in Architecture. He is fluent in English, Spanish and German.
Kyle Rearick, USAID Office of Forestry and Biodiversity (Discussant): Kyle Rearick is a Senior Social Scientist in the Office of Forestry and Biodiversity in USAID. Dr. Rearick supports Missions in reducing social risk and improving community engagement in biodiversity programming. He also supports the integration of democracy, human rights, and governance approaches to further USAIDs conservation goals. Dr. Rearick has spent 8 years at the Agency previously working in the Democracy, Conflict and Humanitarian Assistance Bureau as a climate and governance advisor and as a member of the Democracy, Human Rights and Governance Center Cross Sectoral Programs Division. In this role he supported DRG integration into climate and biodiversity programming and the use of political economy analysis in furthering other sectors development goals.
David Aled Williams, U4 Anti-Corruption Resource Centre (Discussant): Aled Williams is Senior Program Advisor at the U4 Anti-Corruption Resource Centre. Aled focuses on the uneven politics of natural resource-driven development, with a particular interest in issues of corruption, access, legitimation and control. He has a country focus on Indonesia and experience from assignments in Albania, Cambodia, the Democratic Republic of Congo, Ethiopia, Macedonia, Mozambique, Nepal, Pakistan, the Philippines, South Africa, Vietnam, and Zambia. He is co-editor of the books: "Corruption, Grabbing and Development: Real World Challenges" (with Prof. Tina Søreide, Edward Elgar Publishing, 2014) and "Corruption, Natural Resources and Development: From Resource Curse to Political Ecology" (with Prof. Philippe Le Billon, Edward Elgar Publishing, 2017). He was previously Senior Research Coordinator at the global anti-graft NGO Transparency International based in Berlin. He holds a BA in the History of Ideas and English Literature from the University of Wales, Cardiff, and an MA in International Relations from the University of Kent. He is engaged in a part-time PhD at SOAS University of London, Department of Development Studies, supervised by Prof. Peter P. Mollinga. The PhD thesis provides a political ecology perspective on REDD+ in Indonesia, with fieldwork in Jakarta and Central Sulawesi (local affiliation with Tadulako University, Palu). He is currently Research Coordinator for the five-year USAID-funded project Targeting Natural Resource Corruption, working with consortium partners WWF-US, George Mason University and TRAFFIC.
Image attribution: © naturepl.com / Jen Guyton / WWF; © Brian J. Skerry / National Geographic Stock / WWF; © Georgina Goodwin / Shoot The Earth / WWF-UK; © Hkun Lat / WWF-Aus