TNRC EventThe anti-corruption potential of beneficial ownership transparency and implications for natural resources

Harnessing knowledge, generating evidence, and supporting innovative policy and practice for more effective anti-corruption programming
Virtual Panel:
The anti-corruption potential of beneficial ownership transparency and implications for natural resources
Thursday
September 30, 2021
Time
8:00am - 9:30am Lima, Peru
9:00am - 10:30am Washington, DC
2:00pm - 3:30pm Cambridge, UK
4:00pm - 5:30pm Nairobi, Kenya
8:00pm - 9:30pm Bangkok, Thailand
Where
Remote Only
About the event
Beneficial ownership transparency (BOT) is emerging as an important policy tool for curbing corruption and stemming illicit financial flows – including flows connected to natural resources. Experts on this virtual panel will highlight the rapidly changing landscape around beneficial ownership regulations and the importance of beneficial ownership information for improving conservation outcomes. Panelists will discuss good practices for regulation development and how collaborations with law enforcement and financial institutions can advance needed reforms.
About the speakers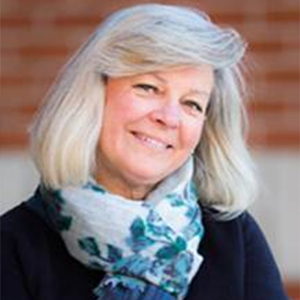 Michele Kuruc, J.D., Vice President, Ocean Policy, WWF-US
Michele Kuruc is one of WWF's global experts on illegal fishing, and the international treaties that address it. She also leads WWF's fisheries team as well as WWF's work focusing on the American government's activities to stop illegal imports of fish. Michele came to WWF after more than six years at the Food and Agriculture Organization (FAO) of the United Nations, where she worked on illegal fishing and enforcement, anti-piracy, satellite-based vessel monitoring, traceability and improved governance. Projects took her to central and Southeast Asia, Central and South America, the Middle East, Africa and the Mediterranean. Michele is a lawyer, and has served in the judicial and executive branches of the US government. She supervised NOAA's legal enforcement efforts for many years. She was also a trial attorney for the United States Department of Justice in the Wildlife and Marine Resources Section. Her cases dealt with polar bears, killer whales, bald eagles, saguaro cacti, wolves, sea turtles and many types of fish.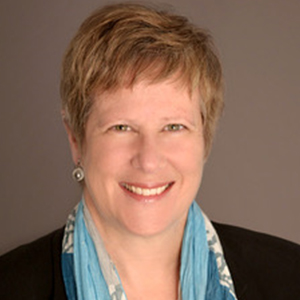 Elise Bean, former Staff Director & Chief Counsel, U.S. Senate Permanent Subcommittee on Investigations
For nearly 30, years, from 1985 to 2014, Elise Bean worked as an investigator for Senator Carl Levin (D-MI), including 15 years at the Senate Permanent Subcommittee on Investigations (PSI). Appointed his PSI staff director and chief counsel in 2003, Ms. Bean handled investigations, hearings, and legislation on matters involving money laundering, shell companies, offshore tax abuse, corruption, and corporate misconduct. After Senator Levin retired in 2015, she helped establish the Levin Center at Wayne Law in his honor. In 2018, she authored a book: Financial Exposure: Carl Levin's Senate Investigations into Finance and Tax Abuse.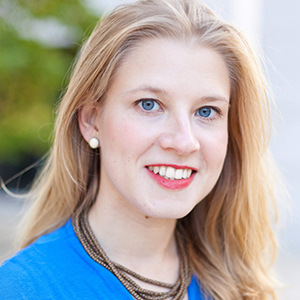 Sol Krause, Crime Prevention & Criminal Justice Officer, Stolen Asset Recovery Initiative, World Bank/UNODC
Sol Krause works on beneficial ownership transparency and asset recovery-related issues for the Stolen Asset Recovery Initiative (StAR), a World Bank-UNODC partnership that supports international efforts to end safe havens for corrupt funds and facilitates efforts to return proceeds of corruption internationally. She provides technical assistance on anti-corruption and asset recovery measures and developed a new risk assessment module for the World Bank's AML/CFT National Risk Assessment (NRA) tool focused on legal persons, legal arrangements, and beneficial ownership-related risks. She is a contributing author to a number of World Bank publications, including a chapter on beneficial ownership transparency the 2020 Global Report, Enhancing Government Effectiveness and Transparency: The Fight Against Corruption, and has represented the World Bank at multilateral events. Previously, she was a journalist and researcher on the investigations team of the Sunday Times ("Insight Team"), where she worked on investigations on money in politics and vote-buying during the FIFA World Cup bidding process, and for various documentary film projects including films about human trafficking and "Zero Days", a documentary about cyberwar by filmmaker Alex Gibney. Sol has an MA in International Economics and International Relations from SAIS, Johns Hopkins University, and a BA in Philosophy, Politics, and Economics from Oxford University.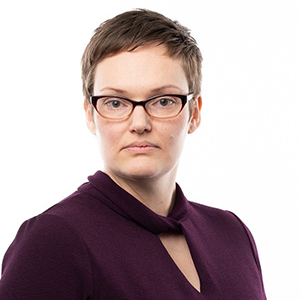 Louise Russell-Prywata, Director of Policy and Programmes, Open Ownership
Louise Russell-Prywata is Director of Policy and Programmes at Open Ownership, an organisation driving the global shift towards transparency over who owns and controls companies. Louise manages technical assistance to governments implementing beneficial ownership transparency, and oversees the creation of Open Ownership's policy and thought leadership. Previously, Louise worked within and consulted for a variety of civil society organisations and international projects in the governance and anti-corruption space, most recently spending five years with Transparency International UK. Louise is also a Senior Atlantic Fellow at the London School of Economics, where her research interests include elite networks of financial influence and the role of company ownership data in tackling transnational governance issues.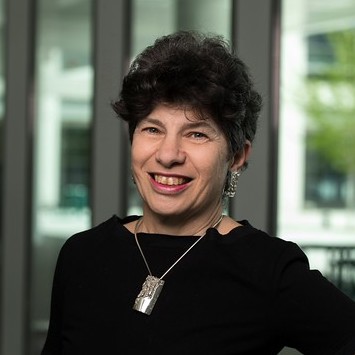 Dr. Louise Shelley, Director, Terrorism, Transnational Crime and Corruption Center, and Professor, Schar School of Policy and Government, George Mason University (Moderator)
Dr. Shelley is a leading expert on the relationship among terrorism, organized crime and corruption as well as human trafficking, transnational crime and terrorism with a particular focus on the former Soviet Union. She also specializes in illicit financial flows and money laundering. She was an inaugural Andrew Carnegie Fellow. Her newest book was written while on the Carnegie Corporation and Rockefeller Foundation Bellagio Fellowship, Dark Commerce: How a New Illicit Economy is Threatening our Future, on illicit trade, the new technology and sustainability.
Image attribution: © naturepl.com / Jen Guyton / WWF; © Brian J. Skerry / National Geographic Stock / WWF; © Georgina Goodwin / Shoot The Earth / WWF-UK; © Hkun Lat / WWF-Aus