TNRC Event Behavior Change

Harnessing knowledge, generating evidence, and supporting innovative policy and practice for more effective anti-corruption programming
TNRC Learning Series

Anti-corruption insights for conservation and natural resource management
Changing Corrupt Behaviors through an INTEGRITY Framework
Wednesday
December 4, 2019
Time
9am - 10:15am Washington, DC
2pm - 3:15pm Cambridge, UK
4pm - 5:15pm Nairobi, Kenya
9pm - 10:15pm Bangkok, Thailand
Where
Remote Only
New webinar series
The TNRC Learning Series aims to communicate anti-corruption insights for conservation and natural resource management practitioners. Join us for our first webinar of 2020.
About the event
Corruption undermines real and rapid progress across a range of conservation and natural resource management priorities. In recent years there has been an encouraging increase in policy attention, corporate leadership and civil society action to tackle this, focused primarily on punitive measures such as stringent legislative deterrents and robust enforcement action, alongside calls for transparency and exposure of offenders. Research evidence from fields such as international development however, demonstrate the value of a more holistic approach, one that also employs motivational measures such as those grounded in the behavioral sciences.
The use of psychological insight and communications to shift social norms are amongst some of the approaches that can help 'shift the needle' on corruption, and this webinar will introduce a simple framework to support non-specialists to learn more. Discussion will be led by a noted expert in the field, with questions invited from practitioners, to support TNRC stakeholders and conservation decision-makers to make more informed choices in initiatives targeting national resource corruption.
Questions that will be answered
What is a behavior change approach to tackling natural resource corruption?
Which aspects of a behavior change approach can non-specialists easily apply?
Where can I find out more and receive guidance or support to get started?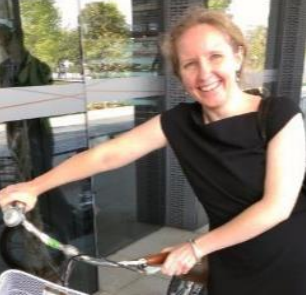 About the featured speaker
Gayle Burgess is a behavioral change expert with 20+ years' experience across sustainable development and biodiversity conservation themes. She is based at TRAFFIC where she leads a portfolio of work using social and behavioral change communications to combat illegal wildlife trade / promote more sustainable wildlife trade.
Image attribution: © naturepl.com / Jen Guyton / WWF; © Brian J. Skerry / National Geographic Stock / WWF; © Georgina Goodwin / Shoot The Earth / WWF-UK; © Hkun Lat / WWF-Aus