TNRC Event Virtual Panel: Connections between IUU fishing and corruption

Harnessing knowledge, generating evidence, and supporting innovative policy and practice for more effective anti-corruption programming
Virtual Panel: Connections between IUU fishing and corruption — and how the global community can combat them
Thursday
August 27, 2020
Time
9:00am - 10:30am Washington, DC
2:00pm - 3:30pm Cambridge, UK
4:00pm - 5:30pm Nairobi, Kenya
8:00pm - 9:30pm Bangkok, Thailand
Where
Remote Only
Brian J. Skerry / National Geographic Stock / WWF
About the event
Join TNRC for a discussion on global illegal, unreported and unregulated (IUU) fishing, the role of corruption in facilitating IUU fishing and the criminality and human rights abuses often associated with it. Experts will discuss regional and global perspectives for addressing this challenge.
About the speakers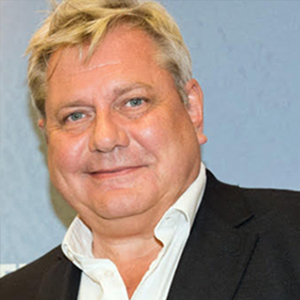 Per Erick Bergh, Coordinator, Secretariat, Stop Illegal Fishing
Per Erik was one of the founding members of Stop Illegal Fishing and heads up the Stop Illegal Fishing Investigative Unit, and has for over 30 years been working globally in the maritime and fisheries fields. His main passion is fighting illegal fishing and assisting operational MCS staff to bring perpetrators to justice. He achieves this through his extensive network that has been built from his initial years in the Norwegian coastguard, his extensive global travel and engagement in international fishery and maritime affairs and from over two decades living and working in Africa. Per Erik has worked in over 40 countries around the world in Africa, Asia, Europe and America where he's been involved in the development of the MCS element of fishery management plans, working in aspects ranging from training inspectors to supporting regional and international negotiations of fisheries instruments.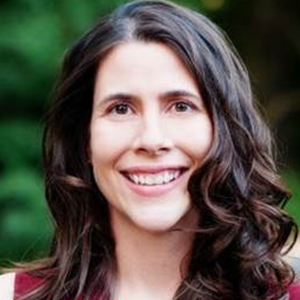 Dr. Tabitha Grace Mallory, Affiliate Professor, Henry M. Jackson School of International Studies, University of Washington; Founder & CEO, China Ocean Institute
Tabitha Grace Mallory specializes in Chinese foreign and environmental policy. She is currently conducting research on China and global ocean governance and has published work on China's fisheries and oceans policy. Dr. Mallory is CEO of the consulting firm China Ocean Institute and has consulted for organizations such as the United Nations Foundation, the World Wildlife Fund, the World Bank, and the Organisation for Economic Co-operation and Development (OECD). She previously served as a postdoctoral research fellow in the Princeton-Harvard China and the World Program, and has also worked for The National Bureau of Asian Research and for the U.S. government. She serves on the board of directors of the China Club of Seattle and is a member of the National Committee on U.S.-China Relations and the Washington State China Relations Council.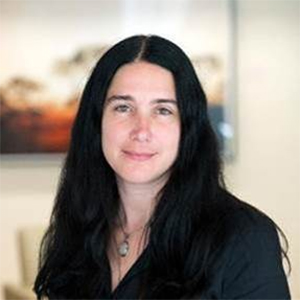 Ame Sagiv, Director, Forced Labor & Human Trafficking, Humanity United
Ame Sagiv brings more than 15 years of experience in global development, conservation, and labor rights, and manages Humanity United's initiative to combat forced labor in the Thai seafood industry. Prior to joining HU, she worked with staff and partners at The Nature Conservancy to implement some of the organization's most innovative environmental programs. She was previously with the Global Development Program at the Hewlett Foundation, and spearheaded their international education partnership venture with the Gates Foundation. Before Hewlett, Ame managed the Sierra Club's fair-trade licensing program, conducting supply chain due diligence to ensure adherence to the highest environmental and labor standards and practices. She has also worked to raise the profile of people-based organizations and promote union labor and leadership in a changing global economy.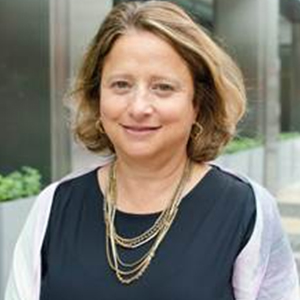 Sally Yozell, Senior Fellow and Director, Environmental Security, Stimson Center
Sally Yozell's research examines the suite of environmental threats that have the potential to undermine national, regional, or global security. Her work focuses on ocean security, climate security and wildlife protection. Yozell leads a team of experts who explore the links between natural resources protection, environmental crime and global security issues to develop security strategies that combat IUU fishing, thwart illicit wildlife networks and increase transparency and traceability throughout the seafood supply chain. She also devises innovative resiliency strategies to address climate and ocean risk – topics she also advised on in previous roles as Senior Advisor to the Secretary of State, Director of Policy, Deputy Assistant Secretary for Oceans at the National Oceanic and Atmospheric Administration (NOAA), Regional Director for Marine Conservation at The Nature Conservancy, and environment and energy advisor to Senator John Kerry.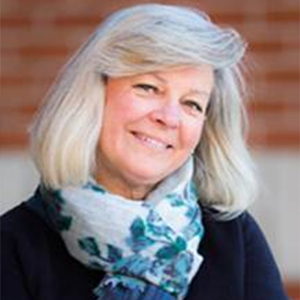 Michele Kuruc, J.D., Vice President, Ocean Policy, WWF (Moderator)
Michele Kuruc is one of WWF's global experts on illegal fishing, and the international treaties that address it. She also leads WWF's fisheries team as well as WWF's work focusing on the American government's activities to stop illegal imports of fish. Michele came to WWF after more than six years at the Food and Agriculture Organization (FAO) of the United Nations, where she worked on illegal fishing and enforcement, anti-piracy, satellite-based vessel monitoring, traceability and improved governance. Projects took her to central and Southeast Asia, Central and South America, the Middle East, Africa and the Mediterranean. Michele is a lawyer, and has served in the judicial and executive branches of the US government. She supervised NOAA's legal enforcement efforts for many years. She was also a trial attorney for the United States Department of Justice in the Wildlife and Marine Resources Section. Her cases dealt with polar bears, killer whales, bald eagles, saguaro cacti, wolves, sea turtles and many types of fish.
Image attribution: © naturepl.com / Jen Guyton / WWF; © Brian J. Skerry / National Geographic Stock / WWF; © Georgina Goodwin / Shoot The Earth / WWF-UK; © Hkun Lat / WWF-Aus