TNRC Partner Resource U4 Promoting a gender-sensitive approach to addressing corruption in the forestry sector

Harnessing knowledge, generating evidence, and supporting innovative policy and practice for more effective anti-corruption programming
Promoting a gender-sensitive approach to addressing corruption in the forestry sector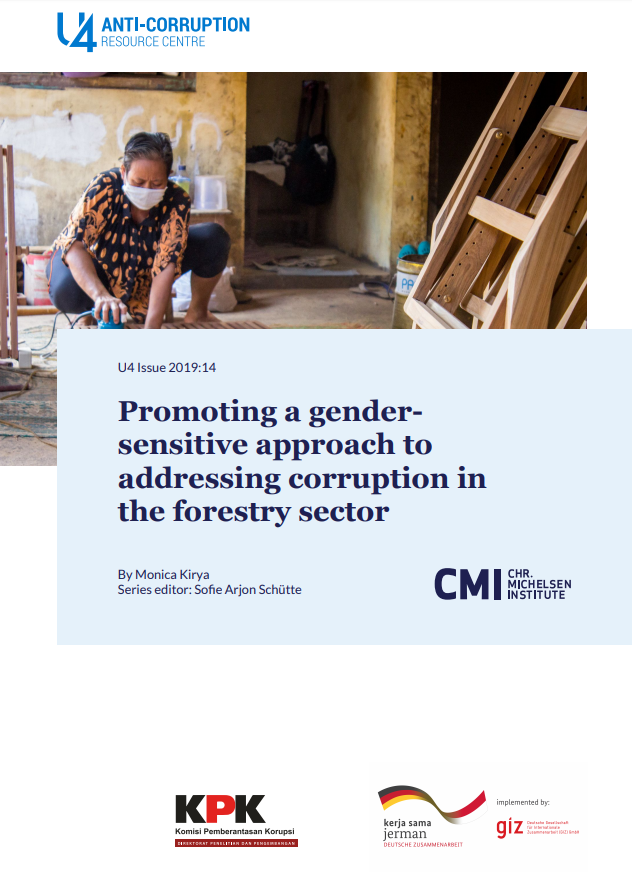 Research shows a link between poor corruption control and a high rate of deforestation. Increasing women's active and meaningful participation in community forestry institutions may improve forest governance and the sustainability of resources. This 2019 paper from the U4 Anti-corruption Resource Center presents evidence on corruption in the forestry sector, gender and forestry, and offers suggestions for research, policy and practice.
Donors, governments, and civil society are encouraged to support gender-sensitive approaches to forest governance that integrate gender into anti-corruption initiatives and ensure that gender equality initiatives consider corruption as a threat to their goals.
A short version of this publication is also available on U4's website.
Image attribution: © naturepl.com / Jen Guyton / WWF; © Brian J. Skerry / National Geographic Stock / WWF; © Georgina Goodwin / Shoot The Earth / WWF-UK; © Hkun Lat / WWF-Aus