Harnessing knowledge, generating evidence, and supporting innovative policy and practice for more effective anti-corruption programming
Original Research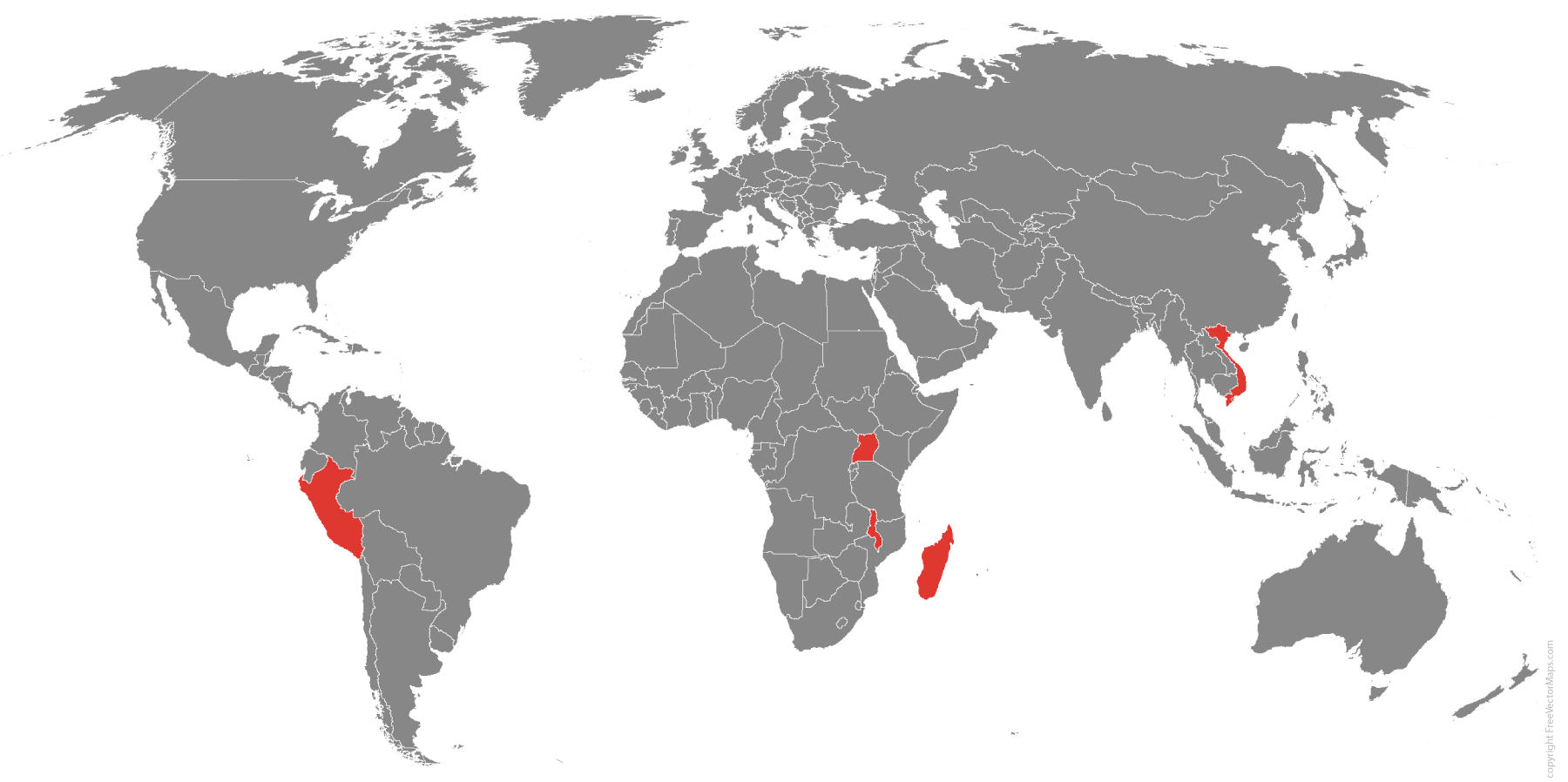 Peru, Madagascar, and Vietnam
Using a political ecology approach (combining analysis of environmental change with political-economy and ethnographic analysis), teams of international and locally-based researchers led by the U4 Anti-Corruption Resource Center studied select conservation projects in Peru, Madagascar, and Vietnam. This analysis addressed the fundamental TNRC research question, "What factors condition anti-corruption success and failure in renewable resource sectors?" Primary data was collected, including over 300 field interviews, participant observation and surveys. The cases examined included a multi-sector case of community-led natural resource management in northern Madagascar; community forestry reforms to tackle illegal logging and associated corruption in the Peruvian Amazon; and the use of e-payments in Vietnam's forest sector.
This country-based analysis was complemented with secondary data, including a systematic literature review of over 900 publications, reviews of official documentation, and environmental change data on deforestation. Five recommendations emerged for conservation practitioners and donors scaling efforts to target natural resource corruption: (1) further strengthen corruption risk analysis and management approaches in conservation; (2) promote and facilitate donor coordination at the global, regional, and country levels on environmental corruption; (3) further engage with and support civil society and journalists working on environmental corruption; (4) safeguard young and Indigenous human rights defenders calling out environmental corruption; and (5) bolster data availability for transnational law enforcement on environmental corruption. More information can be found in the publications below.
U4 Brief | E-payments in Vietnam's forest sector: An effective anti-corruption innovation?
This Brief presents evidence from field research on whether, and under which conditions, payment for forest environmental services (PFES) e-payments help to reduce the potential for corruption in benefit distribution. Since 2018, an electronic payment mechanism for PFES has been introduced by the United States Agency for International Development's (USAID's) Vietnam Forest and Delta Program (VFD Phase 2) to tackle the risks associated with cash. The introduction of forest sector e-payments has been viewed as promising in theory--it is more efficient, secure, and transparent than cash, reducing costs and streamlining payments. The goal is to contribute to the further improvement of PFES management and sustainability in Vietnam and to examine current issues challenging the success of the PFES e–payment system.
---
U4 Issue | Corruption, informality and power: Explaining the limits to institutional approaches for tackling illegal logging in Peru
Policies and strategies implemented to combat illegal logging in Peru appear to have had limited success. This paper explores the topic of corruption as a facilitator of deforestation in Peru and argues that addressing it requires an understanding of the role of political and informal power arrangements that shape individual and collective behaviors. In addition, it emphasizes that forest governance outcomes can only be strengthened by considering the networks, actors, powers, and interests that interact with wider conditions.
Malawi, Uganda and Peru
The Basel Institute on Governance is leveraging its considerable experience working on the nexus of corruption and IWT, particularly its hands-on relationships with wildlife management and anti-corruption authorities, to deliver a multi-year research initiative focused on corruption risks in the investigation and prosecution of wildlife crime. The first phase of work involved field research to map corruption risks in the prosecution chains in Peru, Malawi and Uganda and to develop recommendations for partners in those countries. Further research examined how strengthening internal controls can help to prevent corruption behind natural resource crimes.
The Basel Institute is also drawing on its research on social norms that drive corruption in IWT to partner with TRAFFIC to deliver a multi-year package of work researching and testing behavioral approaches for reducing corruption in natural resource sectors.
Additional Research
TRAFFIC is delivering multi-year empirical research on the use of big data to identify corruption risks in the awarding of forest access agreements.
Harnessing big data to uncover corruption in the forestry sector
How can big data help address corruption in the forestry sector? New research undertaken by data analysts and financial flows experts at TRAFFIC and the Basel Institute on Governance under the Targeting Natural Resource Corruption project is testing new methods for automating data collection and analysis techniques used in other sectors to identify corrupt actors from the point of allocation of forest access rights. This blog post captures expert insights and responses to practitioner questions raised in a TNRC Learning Series Webinar on this topic.
---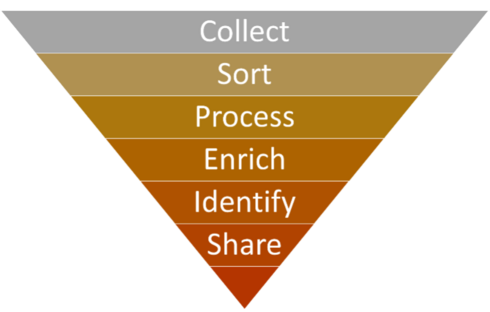 Can conservation organizations use big data analytics to tackle corruption in the forestry sector?
Under the TNRC project, TRAFFIC is exploring whether big data techniques can be used to identify corruption occurring in the timber sector, specifically at the point where government agencies allocate companies the rights to harvest resources. The data flow model outlined in this blog post offers a 'preview' of further insights shared in a TNRC Learning Series Webinar in 2022.
Image attribution: © naturepl.com / Jen Guyton / WWF; © Brian J. Skerry / National Geographic Stock / WWF; © Georgina Goodwin / Shoot The Earth / WWF-UK; © Hkun Lat / WWF-Aus