TNRC Research and Learning

Harnessing knowledge, generating evidence, and supporting innovative policy and practice for more effective anti-corruption programming
Research & Learning
Learning from practice: TNRC's project-based learning portfolio
In addition to literature-based research, TNRC supports original research and systematic, project-based learning to fill knowledge gaps on the impact of corruption on conservation and natural resource management (NRM) and on effective responses. The project produces a range of knowledge products and coordinates events to share learning and benefit from the expertise of our audience, including conservation, NRM, governance practitioners from NGOs, the private sector (especially finance, trade and users/sellers related to natural resources), bi-lateral and multilateral donors, and more.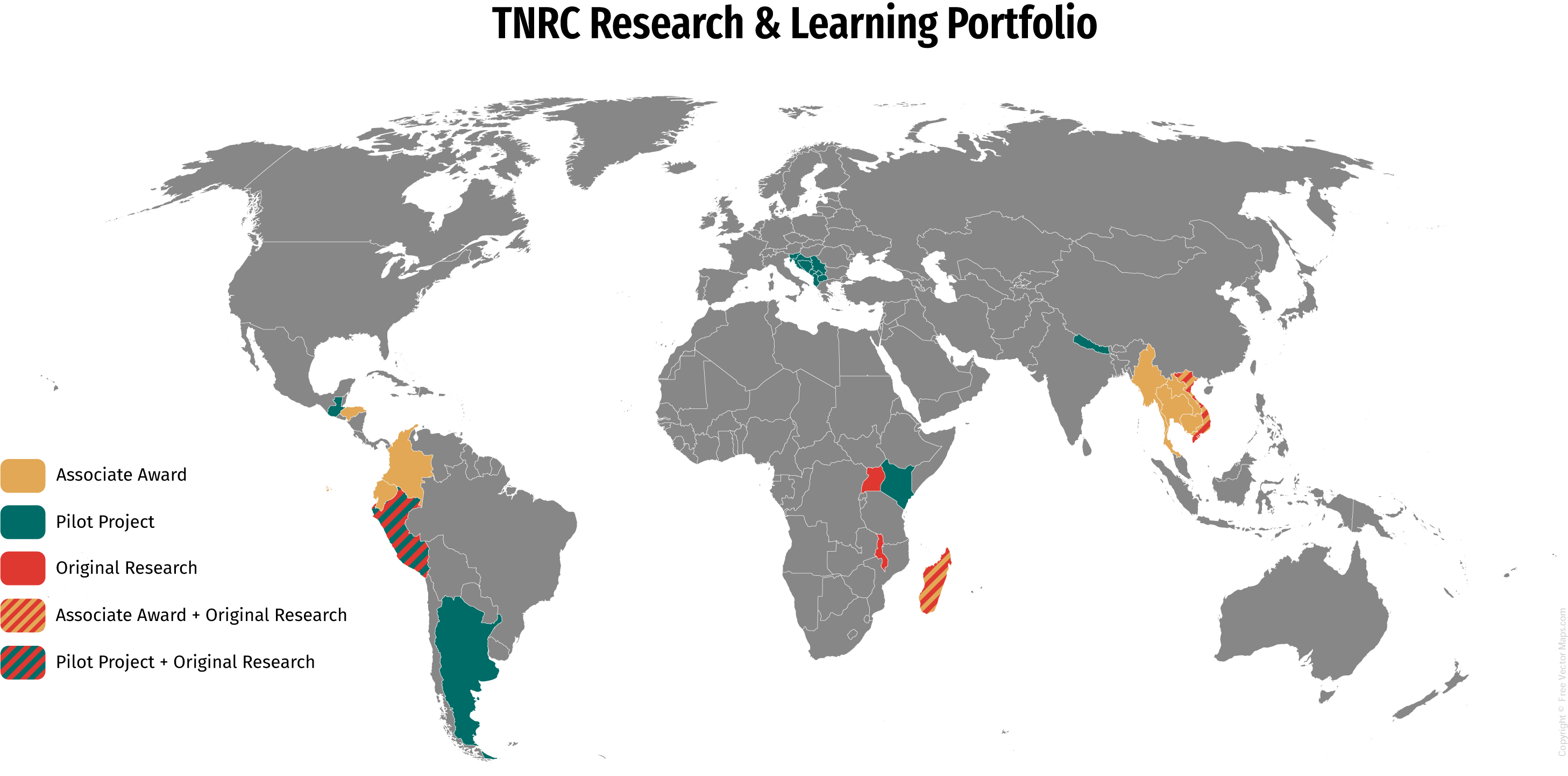 Project-Based Learning Portfolio
TNRC funds six small sub-grants to test different anti-corruption approaches in the fisheries, forest and wildlife sectors. The sub-grants were selected from an internal Challenge Fund that sought to develop a diverse portfolio. The sub-grants have their own theories of change which they monitor and evaluate to generate robust learning.
Additionally, TNRC continually welcomes new Associate Awards (AAs). AAs differ from the pilots in that they are solicited by USAID Missions and they are not managed by TNRC. TNRC's Technical Advisor and Senior MEL Specialist work alongside the AAs through the design and start up phases to develop strong anti-corruption initiatives and the monitoring, evaluation and learning plans that can support the project. TNRC weaves in learning questions to those plans that can support its learning agenda.
The Research and Learning Agendas
TNRC is designed so that research and learning are mutually reinforcing. Though the three strategic learning questions developed for the pilot learning sites and Associate Awards differ somewhat from the research questions, they fit well with the Research Team's plans.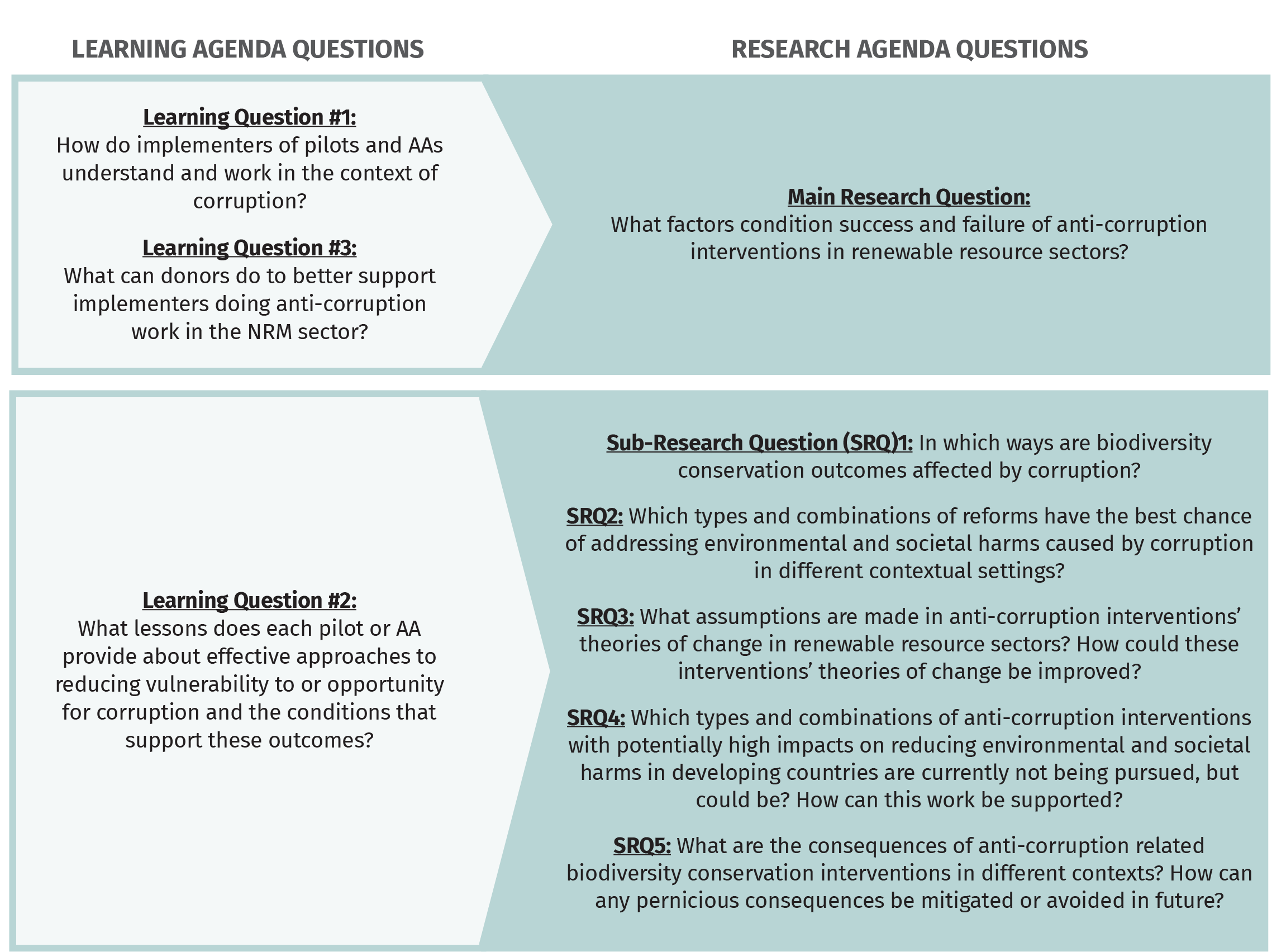 Learn More
Click the links below to learn more about our country work.
Image attribution: © naturepl.com / Jen Guyton / WWF; © Brian J. Skerry / National Geographic Stock / WWF; © Georgina Goodwin / Shoot The Earth / WWF-UK; © Hkun Lat / WWF-Aus