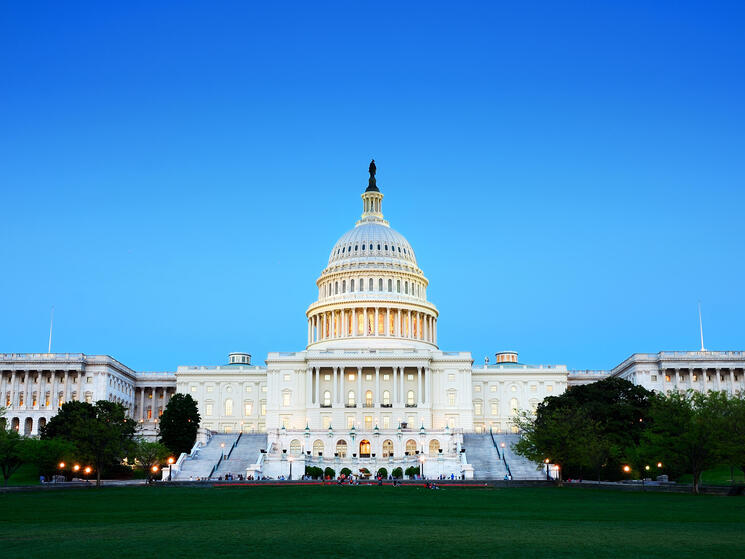 The United States must achieve net-zero greenhouse gas emissions by no later than 2050, if the world has any hope of limiting warming to 1.5 degrees - the level at which the world can likely avoid the most catastrophic impacts of climate change. WWF believes that national legislation setting a price on carbon, as well as a mandatory net-zero target for 2050 or earlier - with intermediate targets between now and then - is essential to charting a durable and ambitious pathway for the whole country. Such an approach would require the federal government to use every tool at its disposal - existing authorities under the Clean Air Act and Clean Water Act, budgetary authority with respect to transportation and other sources, research and development capacity, and many more - to transform the energy economy in the United States. The roadmap released today by the Climate Leadership Council (CLC), of which WWF-US is a member, is a good step in the direction of achieving this vision. It advances a clear framework that can help set the stage for bipartisan climate negotiations - but more work remains.

As WWF continues to engage with the CLC and others in Congress, the private sector, and civil society who are working to craft a lasting national climate policy, we will be guided by the following criteria:
America's national climate policy should:
Reduce emissions by 50% below 2005 levels by 2030, and
Achieve greater than net-zero emission levels by 2050 at the latest.
WWF supports a policy approach that:
Creates a legally mandatory pathway to our emissions goals,
Provides for a just transition for all Americans, and
Respects the rights of indigenous people and frontline communities in the United States.
The right policy approach will combine the following mechanisms:
A price on carbon and other greenhouse gas emissions,
Complementary regulation, particularly of air pollution from mobile sources,
State programs that provide locally appropriate approaches to reducing emissions, and
Support for voluntary initiatives, such as those taken by the private sector to set and achieve science-based emissions targets.
The CLC roadmap aligns with some of these criteria but not all. Specifically, WWF has concerns about preempting, suspending, or repealing EPA's authority to regulate stationary sources of greenhouse gas emissions. In fact, under a national climate policy, the EPA would need to be strengthened and fully funded, using every authority available to reduce greenhouse gas emissions. In our ideal policy design EPA would:
Have the authority to regulate sources of emissions from stationary sources on both climate and environmental justice criteria;
Continue to set and enforce regulations for mobile sources, and efficiency programs for appliances, lighting, and buildings;
Measure and evaluate the emissions that inform a carbon price;
Cooperate with states and local governments on setting climate plans; and
Enforce binding targets for emissions reductions.
The need for an ambitious and binding climate policy is urgent. The lack of a proper national response from the wealthiest nation on Earth to our greatest existential threat drains ambition from the global community at a moment when we need to move farther and faster than ever.
The CLC roadmap matters because it provides a forum for a range of voices from across sectors – including many that have traditionally been at odds with each other – to discuss a way forward on addressing the climate crisis. WWF thanks CLC for advancing this discussion and looks forward to being a constructive voice in the months ahead.