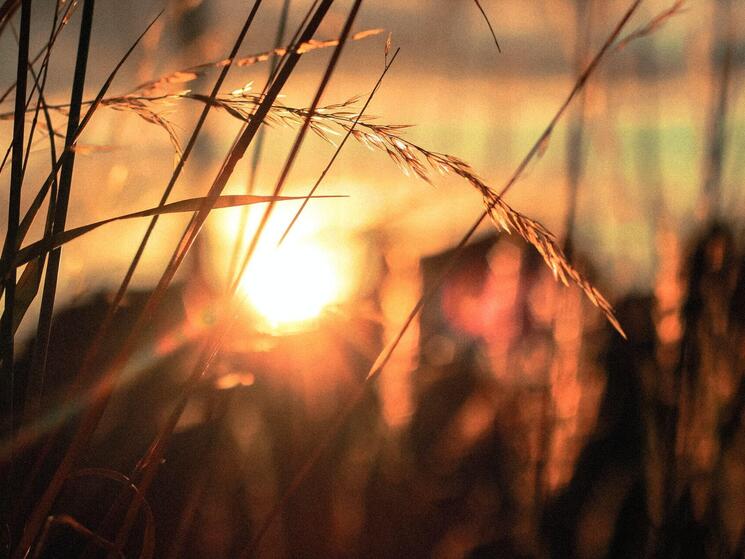 Date

: 23 November 2021

Author

: Melissa D. Ho, Senior Vice President, Fresh Water and Food, WWF
"When will leaders lead?" Mia Mottley, the Prime Minister of Barbados asked on the opening day of COP 26. As this "Super Year" of global events, including the UN Food Systems Summit (UNFSS), the Convention on Biological Diversity (CBD) Conference of Parties (COP), and the Climate COP 26, concludes, I ask myself, did leaders lead?
I had a steadfast vision for these convenings: to encourage a sense of urgency to explore nature-based solutions and to incorporate food and water into the global policy agenda, where sustainable food systems and effective water management are central to conversations about halting and reversing biodiversity loss, keeping global warming within 1.5°C, and feeding the world healthy and sustainable diets.
As I reflect on if we achieved this, it is hard to ignore the doubt surrounding these global convenings and their effectiveness. And although Mottley's question may be critical, it brings me hope. She is among strong leaders who still have the will to fight for the future of her home, her people, and our planet.
Her courageous speech at COP26 represents one of the beautiful things about these large-scale convenings, that a small island nation such as Barbados can have their voice heard on the global stage, just as any other major economy. Her message is urgent because her nation is facing more immediate risks and bearing the brunt of climate impacts relative to those that are actually responsible for the current climate crisis. She is courageous and at the same time bold to call out the social justice issues that are fundamental to the climate crisis and to advocate so clearly that global leaders need to be accountable for their role and responsibilities beyond their own borders.
Although we may not have seen nature-based solutions and the role of the food system as a core solution discussed at COP26, the importance of food systems transformation was not entirely absent from the commitments. Many countries, including China, India, Indonesia, Brazil and the US, will not be able to meet their NDC targets without consideration of major shifts in their agriculture sector. Agriculture is implicated in the 30% reduction in methane that was agreed upon by more than 100 countries in Glasgow, including the US. And agriculture is in the crosshairs of commitments to end deforestation and the conversion of critical carbon sinks and biodiversity hot spots including tropical forests, wetlands, and temperate grasslands, which includes our amazing prairies here in the US. Globally, agriculture contributes about one-third of anthropogenic GHG emissions. In the US it is about 10 percent of our total emissions. Agriculture in the US and around the world is the largest source of methane and nitrous oxide, two supers potent GHGs. And land use change driven by agriculture expansion accounts for about 20% of ag-related emissions.
The UN Food Systems Summit, which concluded at the end of September, helped mobilize global momentum around food systems transformation and identified key actions needed to elevate the central role of food and agricultural systems play in addressing climate change and loss of nature — both as a cause and as part of a potential solution.
At COP26, Michael Fakhri, the United Nations' Special Rapporteur on the Right to Food, noted there is an increasingly widespread understanding that climate change and food systems are interlinked, and that food systems, while remaining somewhat marginal on the climate agenda, are gaining "a foothold" in international climate policy circles. We are making progress, but we need to up our level of ambition and increase our sense of urgency.
Despite these daunting challenges, David Attenborough reminds us that, "we are the greatest problem solvers to have ever existed on Earth." We must rely on all available strategies to solve the climate crisis, even as simple as getting back to nature. Looking ahead, we must act on commitments, relationships, and learnings from COP26 and the UNFSS, and we must act now. Now is the time to do the work to see the outcomes we need from COP27 and beyond. It is critical that our leaders use this moment to turn the tide on climate change, for the sake of people and nature. But maybe more critical is that we continue to push them to do so.