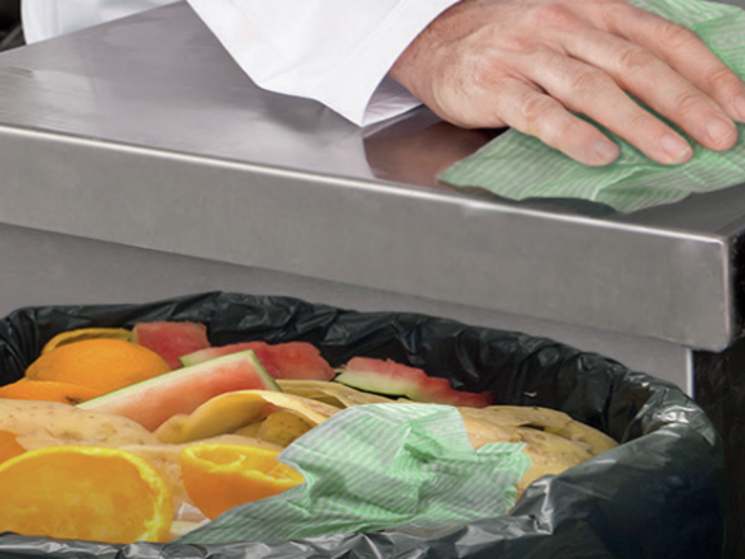 WWF's multi-stakeholder forum, Bioplastic Feedstock Alliance (BFA), works to help advance the responsible development of plant-based, or "biobased" plastics.
In this new interview series, we'll hear how members of the BFA are practically applying responsibly sourced biobased plastic as a strategy for circularity.
Berry Global's Rob Flores, Vice President Sustainability, shares how his company is leveraging biobased content in its unique role as a packaging solutions provider.
1. Why is biobased plastic a critical component of your circularity/sustainability strategy?
Bioplastics are critical to advancing the circular economy and accelerating the transition to a net-zero future.
Berry Global has committed to using 30% circular plastics across our fast-moving consumer goods packaging by 2030, including both recycled and responsibly sourced renewable plastics. As more and more of our customers set ambitious sustainable packaging goals, we're collaborating with them in new and innovative ways to keep materials in use and out of our environment. For instance, we recently worked with Taco Bell to improve the circularity of their drink cups by including post-consumer recycled content.
Furthermore, decoupling from fossil fuels in favor of recycled and renewable feedstocks is key to reducing the carbon footprint of plastics. As a plastic converter, the resin we purchase represents both the largest source of our Scope 3 emissions (82%) as well as our total emissions (66% of Scopes 1-3). Increasing our use of bioplastics will help reduce our Scope 3 emissions and achieve our science-based target to reduce greenhouse gas emissions 25% by 2025 versus 2019.
2. How does your company utilize biobased plastic?
Today, bioplastics represent a small, but growing portion of the Berry Global portfolio. I would group the bioplastics we use into two categories: 1) biobased versions of conventional resins, and 2) compostable plastics.
Biobased versions of conventional resins include biobased-polyethylene derived from sugarcane and biobased-polypropylene derived from used cooking oil. These are generally drop-in resins that can be used in existing applications with little to no processing or performance changes.
As for compostable plastics, our largest current use is compostable surface wipes primarily used in restaurants and other facilities that compost food waste. We noticed synthetic wipes were a common contaminate in the compost stream for these customers and developed compostable wipes to address the issue. The wipes are third-party certified by DIN CERTCO to be compliant with EN 13432, the most common testing standard to verify the composability of plastics in industrial compost facilities (ASTM D6400 is more commonly used in the United States).
3. What are "lessons learned" or key knowledge gained that's applicable to the wider industry?
The most important lesson we've learned along the way is to highly scrutinize additives claiming to make plastics biodegrade. Not all bioplastics are biodegradable. In fact, bio-based versions of conventional resins (e.g. bio-Polyethylene), are in some ways more advantageous than biodegradable plastics because they are more likely to have an existing recycling stream.
In the hierarchy of circularity, reuse and then recycling are preferred over composting. While I was struggling for how to say it best, I realized WWF had already said, "both compostable and biodegradable plastic should only be used when it adds value, makes sense for the product use, and works with the systems that can recover it." I couldn't say it any better than that!
4. Why does the industry need to advance responsibly sourced biobased plastic?
As the plastics industry transitions from fossil fuels to renewable resources, responsible sourcing is critical to ensuring we don't just shift the burden from one area to another. On the surface, it may seem simple – switch to bioplastics, problem solved. Unfortunately, there are a lot of complexities and many questions that need to be addressed: Is this bioplastic using a food source? If not, is it using arable land that could otherwise be used to produce food? Is it contributing to deforestation? Are there human rights issues? How much water is used to irrigate the crop? The list goes on…
The collaboration between Berry Global and the Bioplastic Feedstock Alliance allows us to work together to develop goals and indicators for an optimal bioplastic feedstock and ensure we are all working toward the same collective vision of what responsible sourcing look likes for bioplastics.