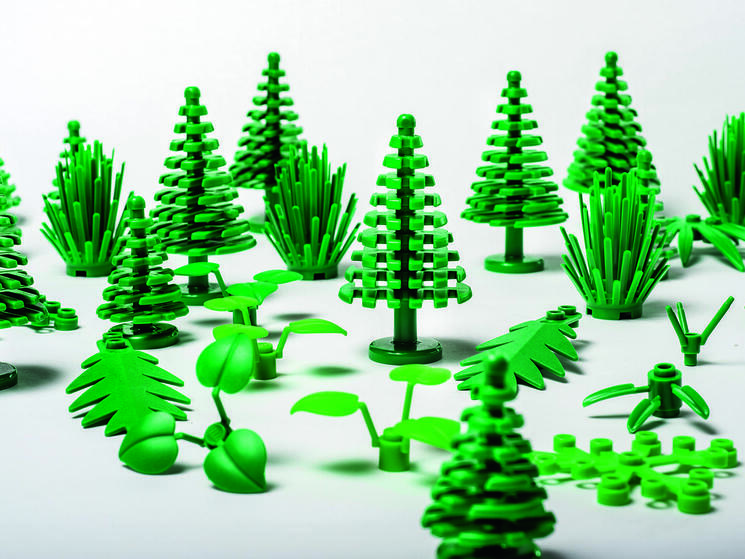 WWF's multi-stakeholder forum, Bioplastic Feedstock Alliance (BFA), works to help advance the responsible development of plant-based, or "biobased" plastics. In this interview series, we hear how members of the BFA are practically applying responsibly sourced biobased plastic as a strategy for circularity.
The LEGO Group's Maria Rosenberger Petersen, Senior Environmental Sustainability Specialist, shares how and why her company is incorporating biobased plastic into their materials strategy.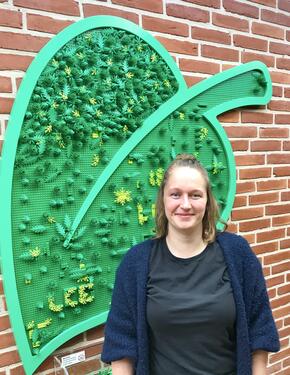 Why is biobased plastic a critical component of the LEGO Group's circularity/sustainability strategy?
At the LEGO Group, we want to play our part in building a sustainable future for children by making a positive impact on the planet. Part of this commitment is to make LEGO® bricks from more sustainable sources by 2030. We consider this a bold ambition as we must develop new materials that are safe and strong enough to last for generations. We are also on a journey to become a more circular business and make more circular products, which also means revisiting and exploring the materials we want to use.
For us, a sustainable material must be responsibly produced, using renewable or recycled resources, generate little or no waste, and use more sustainable chemistry – while meeting our high standards for safety, quality, and durability.
We believe that using biobased plastic is a critical piece to fulfilling our materials ambition. We know that we cannot only source recycled materials, even though we would ideally reuse material already in play. This is not only due to regulatory and safety reasons but also because the recycled material cycle is not an endless one. In every material cycle there will be losses; even in a closed loop system we need to add new input to maintain performance on quality and safety. This is where biobased materials can help fill that gap, and can even benefit the climate since feedstocks also sequester carbon.
We believe that the future of sustainable materials in LEGO products will reflect the diversity of the plastics industry and be a combination of biobased and recycled feedstocks. We also hope that by making LEGO bricks and elements from biobased plastic we can help revolutionize the plastic materials currently available in the market and create viable business cases for more sustainable alternatives.
Furthermore, we also need to be aware of how biobased materials will play into the circular economy going forward. LEGO products are durable, long-lived and will not need to be recycled in the near future. However, we still need to ensure that when we introduce new materials they will have a place in the circular economy at end of life, with minimal environmental impact.
How does your company utilize biobased plastic?
In 2018, we launched our first LEGO® elements made from bio-polyethylene (bio-PE). It seemed only natural to make botanical-themed elements first, so we made leaves, bushes and trees – plants from plants! We've since expanded the range and now make around 150 of our LEGO elements from bio-PE, including many of our LEGO Minifigure accessories. Currently, about half of all LEGO sets are designed to contain at least one of these plant-based elements.
We also ensure that the sugarcane we use grows at the same rate as we use it, is sourced sustainably, and doesn't compromise food security. To address this, we only source sugarcane that holds a sustainability and chain of custody certification to ensure the feedstock is sourced responsibly.
We are still researching how we can make more materials from both recycled and biobased sources while maintaining our high standard on sustainability attributes for the feedstocks.
What are "lessons learned" or key knowledge gained that's applicable to the wider industry?
In 2015, when the LEGO Group embarked on our sustainable materials journey, there was a general belief that the biobased plastics industry was growing and that it was only a matter of time before it would play a more dominant role in the plastics industry as a whole and, therefore, in LEGO® products.
Now, sustainable plastics have evolved into a more diverse landscape of feedstocks and technologies, including mechanically recycled, advanced recycled and biobased.
Especially relevant for biobased supply chains is to broaden the focus and consider environmental impacts other than carbon. When growing and harvesting feedstocks used for biobased materials, nutrients, biodiversity, and the impact on water bodies – amongst other things – become increasingly relevant. If we, in the pursuit of reducing our carbon footprint, risk destroying local environments and jeopardizing biodiversity, we need to have oversight of and be able to positively manage the consequences.
We have also experienced how important (and complex) language surrounding biobased materials is. Do people really know what biobased means? Or understand how it can make a product more sustainable? On top of that, there are minimal standards and governance to ensure transparent and accurate communication to end users, making it difficult for the public to trust what they're being told.
Finally, the industry is experiencing trade-offs in terms of ensuring a greater volume of renewable and more sustainable feedstock versus getting measurable content into the products, which increases complexity and impacts the supply chain.
Why does the industry need to advance responsibly sourced biobased plastic?
Biobased plastics are going to be part of the wider solution that reduces the environmental impact of the plastics industry going forward and accelerates circular economy – as long as we do it right. Using biobased materials must be worked in alongside better recycling, more reuse of plastics and the elimination of plastic in products and packaging where possible, to really impact the global challenge on waste, pollution and climate change.