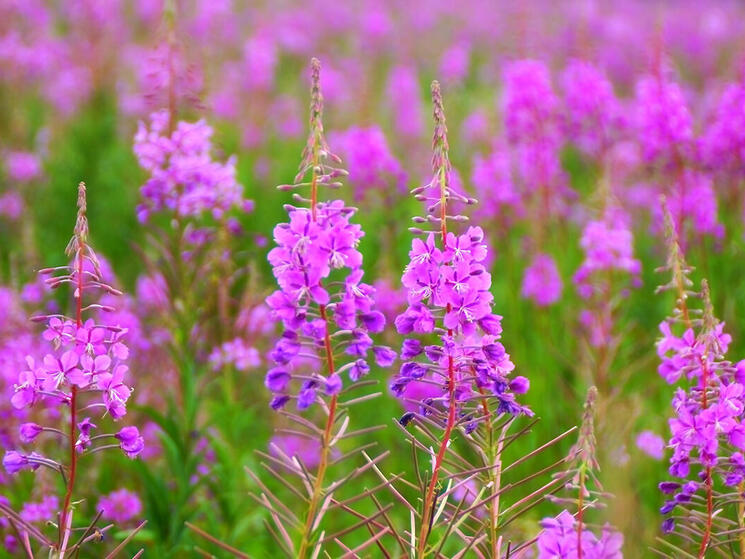 Wildflowers are not just beautiful, these bright and fragrant plants also play a vital role in maintaining the health of some of our most essential natural habitats. As we celebrate Plant a Flower Day, World Wildlife Fund (WWF) is excited to announce the launch of a new three-year partnership with Botanica by Air Wick®, Air Wick® Scented Oils that will reseed 1 billion square feet (~23,000 acres) of previously disturbed grasslands and wildflower habitats in the Northern Great Plains (NGP). The "One Square Foot" project will provide food and shelter for pollinators, grassland birds, and the many other species that are native to the region.
"Grasslands are some of the most threatened habitats on the planet. Each year hundreds of thousands of acres of the Northern Great Plains are plowed up for row crop agriculture. Our collaboration with Air Wick to reseed marginal croplands back to native grass and wildflowers will benefit wildlife and help ranchers achieve their goals."

Martha Kauffman
Vice President, WWF's Northern Great Plains program
Since 2009, the United States has lost 33 million acres of grassland and wildflower habitats in the US Great Plains, which equates to half the size of Colorado. For more than 7 years, grasslands in this region have been plowed-up at an average rate of four football fields per minute, prioritizing row-crop agriculture over the preservation of wildlife. In turn, every year more and more acres of native habitats are lost, risking the demise of vital wildlife species and one of the world's only remaining temperate grasslands. Air Wick and World Wildlife Fund's commitment will restore and protect one of the last remaining regions of its kind.
The project will roll out over a three-year period. Depending on weather conditions, seed availability, and partner schedules, the first seeds will likely go into the ground during the summer of 2021 and new areas will be added through the fall of 2023. Grasslands can take years to fully heal after being plowed but within a couple of years of planting, signs of recovery will begin to show.
"Grassland songbirds and vulnerable pollinators such as the American bumble bee may be some of the first species to return to these reseeded grasslands and wildflower habitats. As the years pass, these plants will send their roots deep into the earth, stabilizing the soil, and storing water. Under the management of our partners in the ranching community, these grasses and wildflowers will provide a strong foundation for a healthy recovery of previously disturbed grasslands."

Clay Bolt Communications Lead, WWF's Northern Great Plains program
Air Wick will also be distributing approximately 200,000 packets of regionally appropriate, organically produced native wildflower seeds to consumers across the United States. This will allow participants to help pollinators in their own backyards, balcony, or patio, one square foot at a time.
To learn more about Air Wick and WWF's reseeding initiative and to find which wildflowers are native to your community, visit: https://www.worldwildlife.org/pages/one-square-foot