Rising Stars in Sustainability: Ashley Kuhn
For our Rising Stars series, we're featuring the next generation of leaders who are working toward a more sustainable world. We recently spoke with Ashley Kuhn, Senior Director, Nature & Biodiversity at Procter & Gamble to learn about her role, what she finds most challenging and rewarding, and her advice for those new to the field.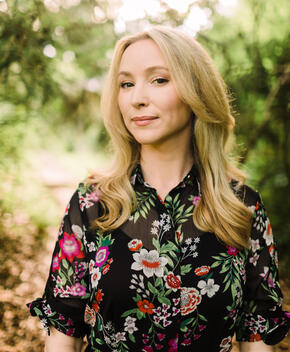 Describe your role for your company and what a typical day looks like.
I lead P&G's Nature pillar, which is one of our four environmental sustainability focus areas, along with Climate, Water, and Waste. I'm responsible for defining the company's nature and biodiversity strategy and for progressing our commitments, including our newest goal to protect, restore or improve more than 1.5 million acres of land by 2030.

My typical day includes a mix of internal and external engagements. For example, I might have a call with an external NGO partner like WWF to discuss a conservation project. I also spend time continually learning about nature and biodiversity, especially what it means for business, through reading recent reports, attending webinars, and listening to podcasts. This space is dynamic, so I try to stay up to date on the latest science, tools, and expectations. I use what I learn to inform P&G's strategy and guide our internal teams.

Why did you decide to pursue a career in corporate sustainability?
I started at P&G as an intern in the Environmental Stewardship and Sustainability organization while I was still in graduate school for Plant Biology. At the time, I wasn't quite convinced about the role companies were playing or could play in sustainability. Through that first experience, I was impressed by the environmental science and research happening at P&G. I was also struck by the scale and opportunity to make a significant impact given P&G serves over five billion people worldwide.
What have you found most challenging and/or most rewarding about your work?

The most rewarding part of my work is when a project comes to life and starts making a difference for people and the environment. Sustainability is dynamic and complex, and it can be challenging to reconcile all the trade-offs, competing factors, and uncertainties – but that also keeps it interesting. We rely on organizations like WWF to help guide us, because we believe in the power of partnership to drive meaningful impact.
Talk about a project you're currently working on.
I'm excited about our collaboration with WWF to protect Malayan tigers in the Central Forest Spine of Peninsular Malaysia. P&G sources much of its palm oil from Southeast Asia, including Malaysia. The Central Forest Spine of Peninsular Malaysia is considered an environmentally sensitive area and home to the Malayan tiger, which is listed as critically endangered on the ICUN Red List (a critical indicator of the health of the world's biodiversity). Safeguarding the future of Malayan tigers is critical, not only for the tigers themselves, but also because they are an umbrella species, meaning they help shape the ecosystems in which they live and roam. Through protecting tiger landscapes and creating "wildlife corridors" that link protected areas, the project aims to support the long-term species survival and integrity of ecosystems in the landscape. Importantly, the project takes an integrated approach considering the people, communities, natural habitats, and biodiversity in the landscape. You can learn more about the project here.
Do you have a sustainability role model or inspiration?
Recently, I'm inspired by Alexis Nikole Nelson. She is a forager and vegan cook living in Columbus, Ohio, and she grew up in my home city of Cincinnati. I found her via Instagram, and she uses her social media presence to teach people about foraging and cooking with wild plants and mushrooms from your backyard. She combines humor and knowledge of the natural world, with social and environmental messages, in a way that is engaging, educational and thought-provoking. Her wholistic thinking and authentic approach is something I look to apply to our Nature efforts.
Talk about your favorite moment in nature.
There are too many! I have very fond memories of camping in the Great Smoky Mountains National Park with my family. I also think about the time I watched a praying mantis eat a whole bumble bee in my backyard, which was pretty cool and gnarly. I caught it on video and my uncle's response was, "Nature is metal". Yes. Yes, it is.
What advice would you give to someone just beginning their career in corporate sustainability?
Be clear on your "why" for pursuing this path and remind yourself as needed.
Use systems thinking and be wary of "silver bullets." (Hint: They don't exist).
Play the long game.
You will be faced with heavy topics and realities, regularly. Resist the urge to dwell in pessimism and negativity. Always have some hope and try to be that beacon for others. See point No. 1.
What are you excited about for the future?
I'm excited about sustainability becoming the norm, more broadly. We can only go up from here with more people focused on the health of our planet. My hope is that P&G can help accelerate progress alongside partners like WWF.