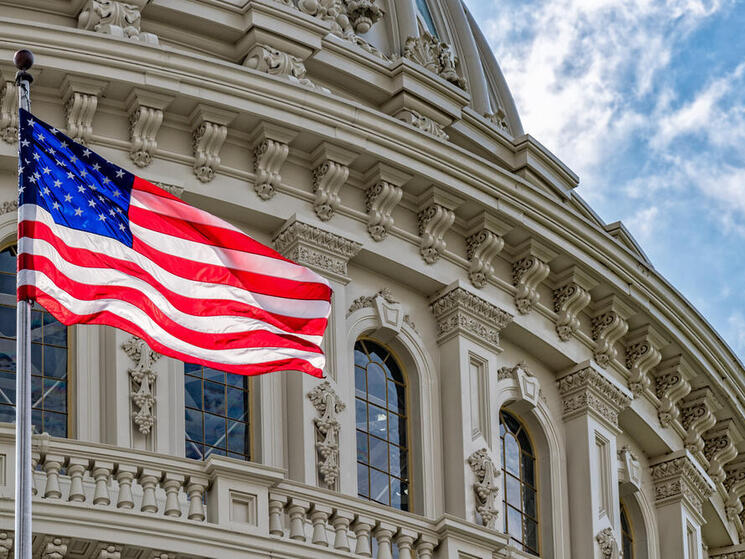 Date

: 03 August 2022

Author

: Sheila Bonini, Senior Vice President, Private Sector Engagement
The recent news of a deal on a Congressional budget reconciliation package that includes unprecedented federal investment focused on climate change and clean energy is an opportunity that cannot be missed.
To understand the urgency around addressing the climate crisis, look no further than the frequent and extreme storms and unprecedent heatwaves that we are experiencing this summer due in part to human-caused global warming. These past few months have been a window into the more dire impacts of climate change we can expect unless we limit warming to 1.5° C (2.7° F) according to a recent report by the United Nations.
Leading businesses are doing their part to address climate change by setting ambitious climate goals and tackling their own emissions. In fact, more than five dozen of the U.S. Fortune 500 companies have set climate goals approved by the Science Based Targets initiative (SBTi). These are great first steps towards the global goal of halving emissions by 2030, but we need leadership from Washington to incentivize clean energy investment and supply chain decarbonization to achieve climate mitigation at scale.
We now have that opportunity. We urge business to call on Congress to pass the Inflation Reduction Act of 2022 to strengthen America's energy security, spur economic growth, and make the U.S. competitive in low-carbon infrastructure. This bill ensures that the market leads the process of decarbonization, incentivizing companies and consumers to adopt clean energy practices. Companies should seize this opportunity to support this business-smart climate policy.
The Inflation Reduction Act of 2022 offers strong federal action on climate while providing benefits for business. For companies that have already set climate goals, an enabling policy environment will help decarbonize the power grid, which allows for an easier transition away from fossil fuels. And, as business leaders set and implement ever more rigorous nature and climate targets, the Inflation Reduction Act of 2022 helps them reach these targets by addressing current barriers in clean energy while supporting the American economy.
Specifically, this bill will facilitate the pathway for companies to decarbonize by providing tax credits to manufacture domestic clean energy and incentivize the consumption of EV and clean energy technologies. It will provide major new incentives for private industry to produce more renewable energy. With its mix of tax breaks to deploy solar, wind, and batteries on the electric grid and tax credits that incentivize individuals to install heat pumps, buy electric cars, and transition to solar energy, this bill could provide "more than $60 billion for companies to bring clean energy manufacturing into the U.S. from overseas, including $30 billion of production tax credits for wind turbines, solar panels, and batteries," according to Fast Company. It would also support emission reductions in key sectors of the economy, including agriculture.
While some business may be wary of the increased corporate tax that is part of this bill – we urge them to think of the alternative. In the past year, climate-related disasters in the U.S. alone totaled nearly $100 billion. It's estimated that over half of the world's gross domestic product (GDP) is at moderate or severe risk due to nature loss. The cost of inaction on climate is much more costly than the tax provisions in this bill – and, either way, we will have to pay. The question is whether we will pay now or later.
The Inflation Reduction Act of 2022 is a strong step forward in federal action in addressing the climate crisis. With business support and the bill's final passage, it will be a strong step forward in a whole-of-society approach to a net-zero future.