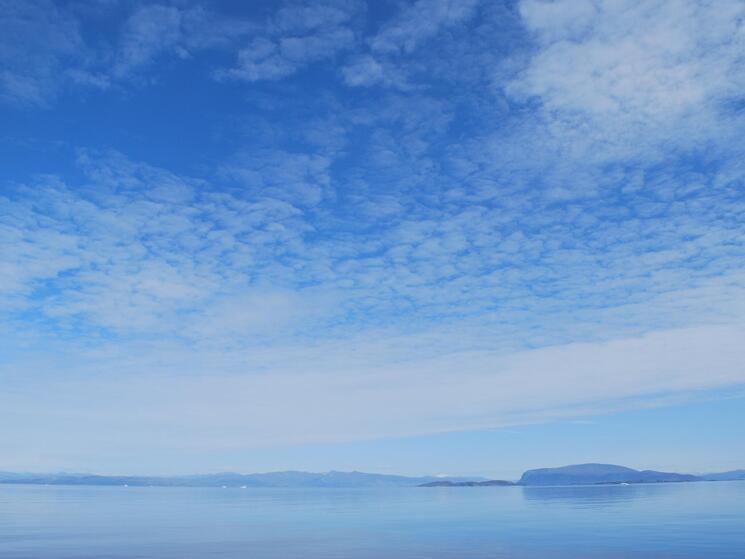 Date

: 22 April 2022

Author

: Marcene Mitchell and Sheila Bonini
The Securities and Exchange Commission (SEC) recently announced a proposed rule that would require companies to include climate-related information in their regulated financial reporting, including in their annual 10-K statements. The climate-related disclosures would range from the company's greenhouse gas footprint to climate risks and the strategies they are employing to mitigate the impact of climate change on their business.
WWF welcomes the SEC rule, particularly in light of the recent Intergovernmental Panel on Climate Change (IPCC) report, which makes clear the risk of inaction on climate change. The world has now reached 1.1°C of warming, and we're already seeing enormous harm and damage to our communities, economy, human health, food and water security, and natural ecosystems. The report highlights the urgent need for a whole-of-society approach to staving off the worst effects of the climate crisis. The corporate disclosures required by the SEC's proposed rule are an integral part of the solution.
There's also a strong business case to be made for the rule. In 2022, six out of 10 global risks from the World Economic Forum's Global Risk Report are related to disruptions in the environment: climate action failure, extreme weather, biodiversity loss, infectious diseases, human-environmental damage, and natural resource crises. These climate- and nature-related risks are inseparable. The loss of nature increases emissions and decreases resilience, while climate change exacerbates the drivers of nature loss. The twin emergencies of climate change and nature loss are costly. In 2021, climate-related disasters in the U.S. alone totaled nearly $100 billion. These are just some of the reasons why investors are clamoring for more climate-related disclosures through groups such as the Glasgow Financial Alliance for Net Zero (GFANZ).
The rising costs of climate inaction are being felt by business. While some investors are turning to environmental, social, and governance (ESG) strategies, there has long been an opacity and inconsistency in how companies report their climate risk. With credible, consistent, and comparable disclosures, investors will be able to better understand their exposure to climate risks across their portfolio, and financial regulators will be able to better understand and quantify climate-related financial system risks.
Although the U.S. is not the first to consider making climate risk disclosures mandatory, this proposed rule would be particularly significant given the power and breadth of the SEC. Due to the sheer number of companies listed on U.S. stock exchanges, this proposal could help facilitate the movement of capital away from carbon intensive activities and support the transition to a net-zero economy.
The mission of WWF is to build a future in which people live in harmony with nature. As we noted in our public comment last summer, WWF has long worked with companies to set and scale climate ambition with innovative approaches to conservation. We have helped reduce the private sector's environmental footprint by working with companies to set science-based targets, transform supply chains, develop responsible sourcing policies and industry standards, and share best practices. WWF has also helped companies create climate resilience strategies that harness and protect nature's power to help them manage risk.
Although there has been strong progress by some companies on climate action, we must do more. If we are going to halve global emissions by 2030 and reach net zero by 2050, we'll need to protect nature to do it, and that will require a level of transparency and accountability for investors and governments alike to take action. The IPCC report makes clear that the window for climate adaptation is closing and that nature-friendly resilience strategies with the greatest potential for impact are critical in addressing the physical risks of climate change. Expanded—and mandated—disclosure of climate-related risk is an important step forward in aligning key metrics to measure progress and internalizing climate considerations in corporate and financial decision making.
Any new regulation will face implementation challenges, and this rule will be no different. There are some questions around the thresholds for financial materiality. Scope 3 reporting standards are maturing and the link between physical risk and nature needs to be further addressed. Additionally, there could be upfront costs for some large companies as they may need to significantly ramp up their ESG reporting and accountability mechanisms to ensure that they are audit ready. Environmental and financial materiality are currently evaluated independently and assessing the overlap between the two is new territory. Also, the science around climate and nature target-setting is continuously evolving, which makes for a dynamic reporting environment. These challenges should not hold companies back from developing and disclosing robust plans to address the scale of the potential impacts that climate change and nature loss could bring.
This proposed rule represents a significant step toward a market-wide effort to address climate change. It is part of a broader global regulatory momentum toward climate disclosure, as numerous markets including the E.U., U.K., Canada, Japan, and others already have similar disclosure requirements in place. As the IPCC report makes clear, we have no time to waste. We urge business to support the proposed rule and seize the opportunity to enhance decision making around capital allocation in a way that speeds the innovative transition to a nature-positive, net-zero economy.