Corey L. Norton
Vice President, Supply Chain Legality, Markets Institute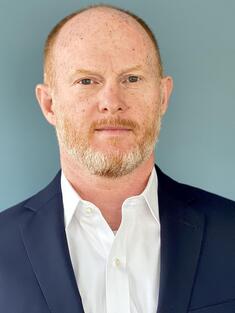 Corey is an attorney helping eliminate environmentally harmful types of illegality by drawing on decades of guiding private sector compliance with global supply chain laws. Focusing on laws targeting commodities and environmental harm, such as resource usage limitations, and illegality accelerating that harm and related atrocities such as forced labor, he engages supply chains to increase understanding of legal requirements, and builds strategies and tools for compliance efforts to succeed and avoid reputational damage. This includes developing new resources to enhance company efforts, increasing the efficiency and scale of precompetitive platforms, and promoting effective government regulation and enforcement. Corey also works with companies, foundations, and NGOs to develop tools that help prevent, detect and respond to environmental legal concerns in commodity supply chains.
"Companies are often the gatekeepers that decide whether the environment is harmed or protected. Numerous companies want to do the right thing but need us to guide their collaboration with industry, NGOs and government on the issues, strategies and resources available."
More on Corey
Title
Vice President, Supply Chain Legality
Education
JD, Boston College Law School
BA, Bates College
Areas of Expertise
Supply chain legal requirements affecting the environment and building strategies and tools that develop capacity for companies to comply.
U.S. and other national laws
Global business practices
Supply chains
Investigations and building compliance capacity
Social and environmental NGO expertise and collaborations