Better Practices: A Market Transformed
Sparks fly when a speech ignites salmon CEOs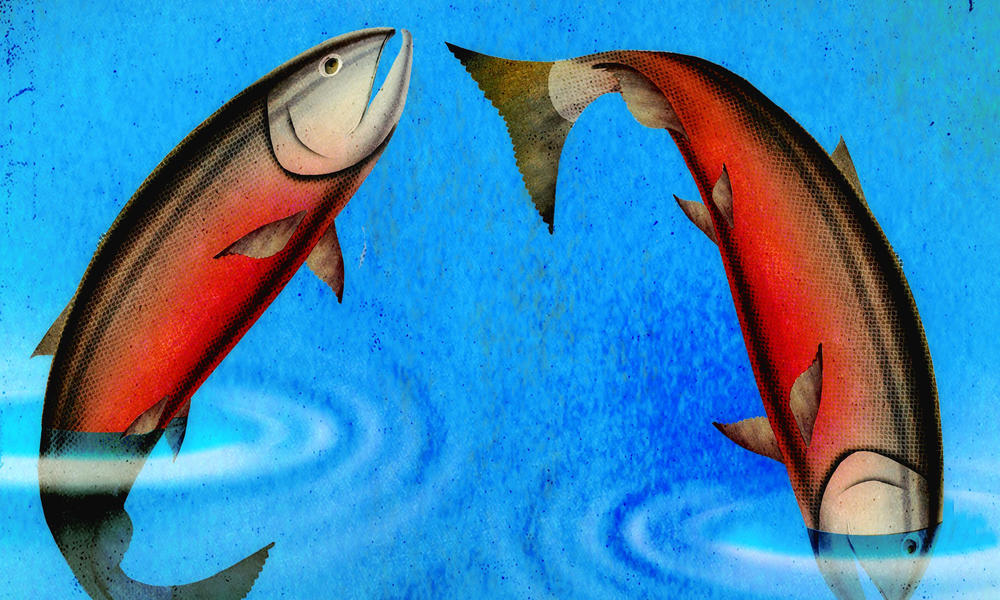 Issue: Fall 2014
Author: Avrim Lazar
Sharing Better Practices
Today's better practices are tomorrow's norm. So we must work together to spread them more quickly. Now, it takes about 10 years to spread better practices. As technology advances, we can do better. The planet depends on it.
For every crop, better farmers are 100 times more productive than worse ones. Even within nations, the top agricultural producers can be 10 times more efficient than their counterparts—whether they farm corn in Nebraska or cassava in Nigeria.
We will gain more—in terms of increased food production and reduced environmental impacts—by improving the poorest-performing producers. To speed progress, governments should create public policies that encourage all producers to adopt better practices.
Avrim Lazar is Principal Consultant for the Global Salmon Initiative and independent communications and policy coach.
Sometimes, market transformations begin in the most unusual ways. With the farmed salmon industry, the spark was ignited during a meeting I facilitated with a small group of visionary CEOs. What was supposed to be a speech about how to improve the environmental reputation of an industry quickly became a lively discussion about breaking down barriers to improvement.
Those business leaders quickly realized that when any one company in the sector performs poorly, it harms the reputation of all. And no one in the room thought the status quo was good enough. In that moment, they decided to work together to improve the environmental performance and sustainability of the entire farmed salmon industry.
A detailed plan emerged several months later. In August 2013, 15 major salmon farm companies, representing 70% of global production, formed the Global Salmon Initiative. The companies committed to the path that will lead to 100% of their salmon farms meeting the Aquaculture Stewardship Council (ASC) Salmon Standard by 2020. They agreed to share information, solutions, and best practices to help one another achieve this goal, putting cooperation ahead of competition for the sake of environmental performance.
In the past, environmental organizations tried to drive sustainability by recognizing good companies and hoping the market would follow. But that often leads to change in only a small number of companies, and rarely achieves the scale of change needed to address global environmental imperatives. To drive change that's fast enough and dramatic enough to achieve true sustainability at scale, we need a new model of pre-competitive cooperation.
The Global Salmon Initiative companies chose this bold approach. They planted their flag in the distance—a clear and concrete goal for everyone in the industry to reach—and chose to work together to reach it.
Explore More
About

World Wildlife magazine provides an inspiring, in-depth look at the connections between animals, people and our planet. Published quarterly by WWF, the magazine helps make you a part of our efforts to solve some of the most pressing issues facing the natural world.