Pack it in
The word "packaging" can trigger grimaces in conversations about trash and the environment. But packaging actually plays a critical role in protecting products and resources, and often helps reduce and prevent waste—especially when it comes to food.
Just Right
Using more packaging than a food product needs creates waste across the whole production process, from requiring more raw materials and energy to generating more trash. But underpackaging also strains the system, creating waste when food spoils or is damaged from lack of proper protection. The optimal packaging solution provides sufficient protection while minimizing its impact on the environment.
46%
Food spoils. And a lot of organic material that gets thrown away could probably be saved through better packaging. In the US in 2011, packaging made up 13.1% of all municipal solid waste (garbage from homes, businesses, schools and hospitals) that ended up in landfills. It accounted for just 8.4% in the EU and less than 3% in the UK. Organic material, on the other hand, is estimated to make up 46% of the waste stream worldwide.
© Adam Voorhes/WWF-US, Styling By Robin Finlay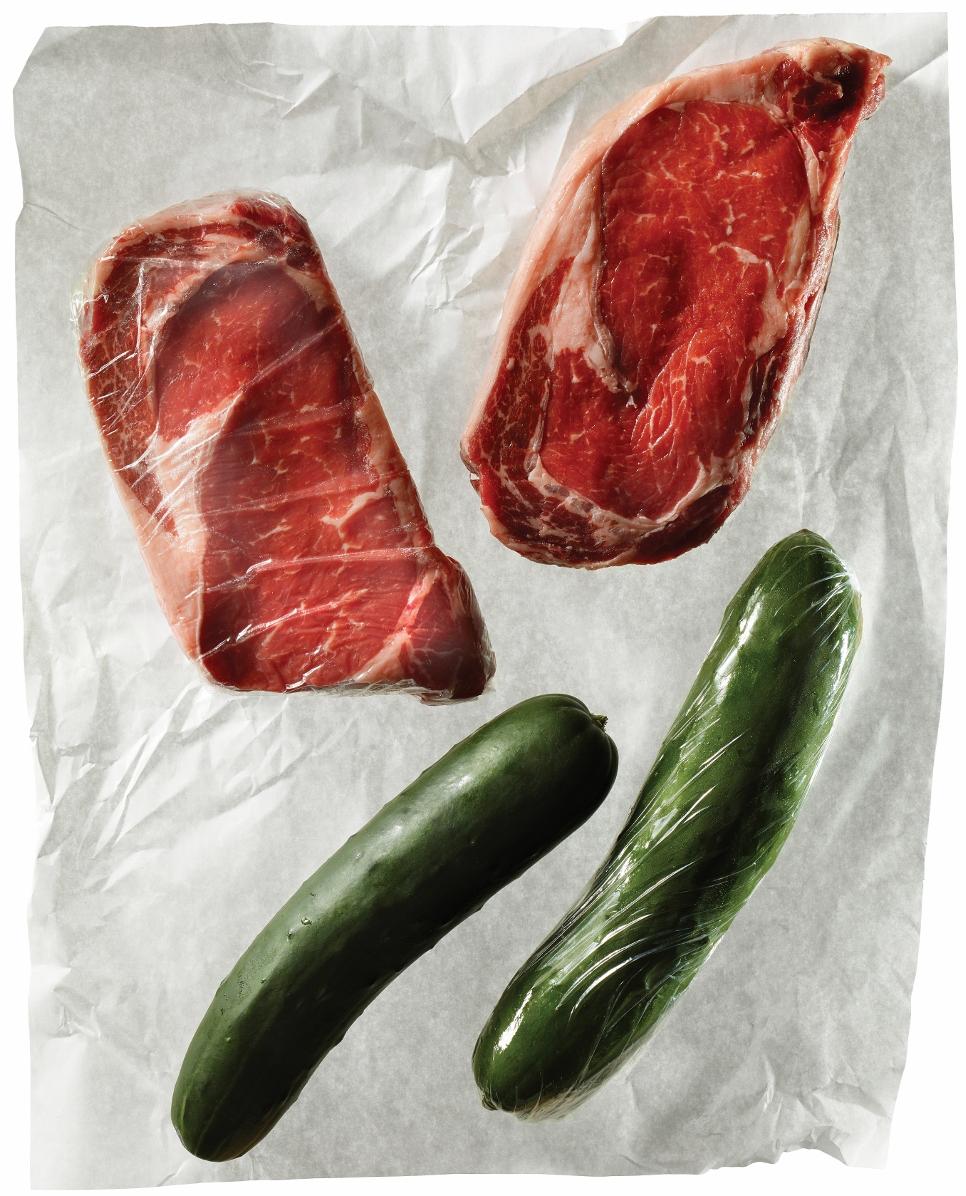 Beef
21 days
Maximum shelf life of beef sold in pre-sealed plastic packaging
1-3 days
Shelf life of beef sold in butcher paper
Cucumber
3 days
Period after which an unwrapped cucumber becomes unsalable
14 days
Period after which a plastic-wrapped cucumber becomes unsalable