Baby Crocodile's Vanishing Act
A tiny moment illuminates the life of a great river delta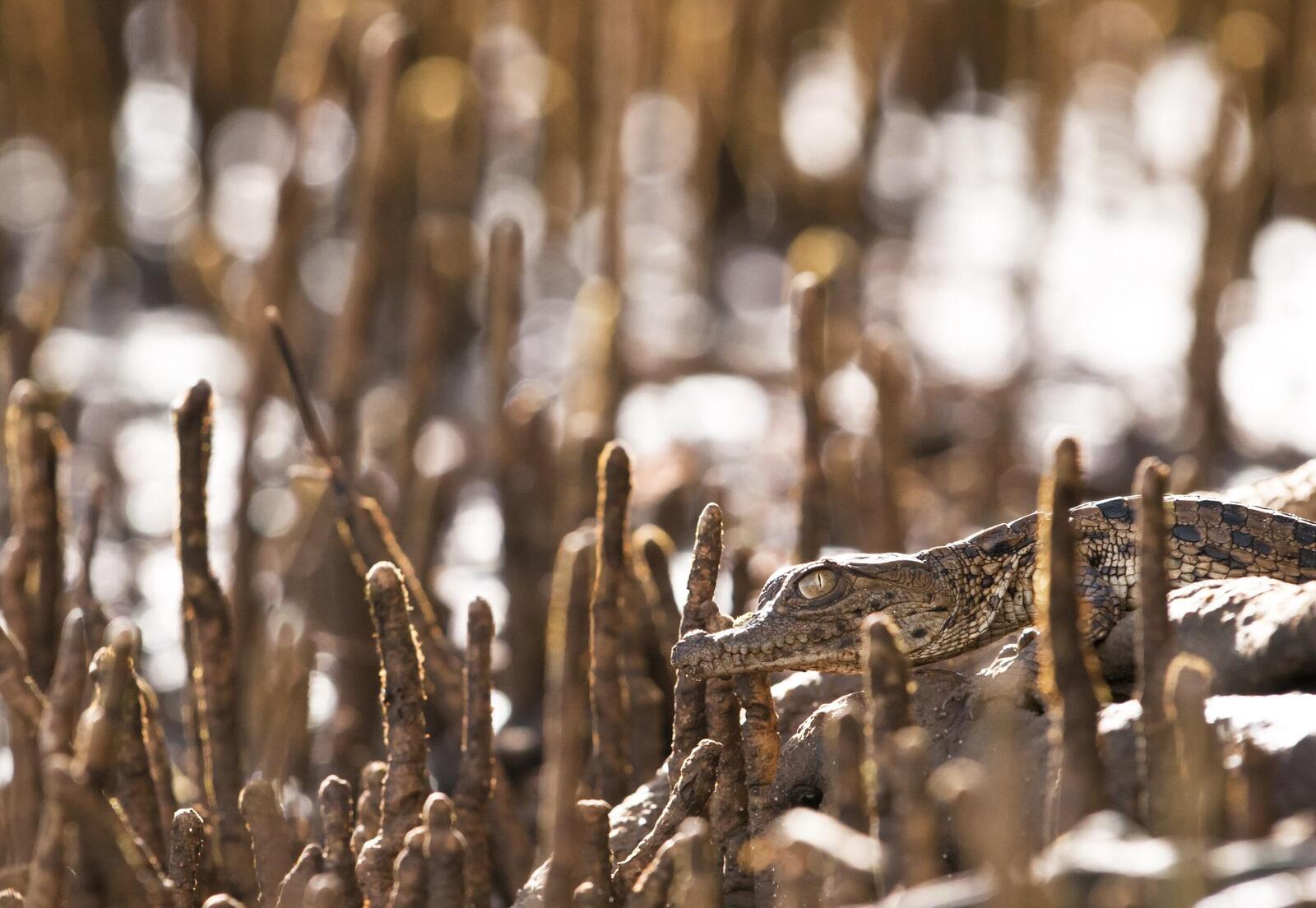 Issue: Fall 2015
Author: Cheryl-Samantha Owen
The Tana River Delta is a mosaic of wetlands packed with biodiversity. Within its breathtaking vastness, it shelters thousands of migratory birds, a unique subspecies of topi (a type of antelope) and an endangered monkey called the Tana River mangabey. As the region's rainfall becomes more unpredictable in response to climate change, the delta also provides an increasingly critical source of water for cattle farmers and their herds.
In April 2010, I visited this amazing place to aid two conservation organizations—Nature Kenya and the Royal Society for the Protection of Birds—that were trying to protect the delta from development pressures. I had a week to capture its essence in a way that would convey its intrinsic value to Kenya, but it wasn't easy. The delta is not like a coral reef or rain forest: you have to work hard to find images that illustrate its wonders.
At one point, after climbing the highest sand dune to get a bird's-eye view of the landscape, I ventured into the heart of the delta, traveling up its network of tributaries in a Pokomo fisherman's canoe. Enormous crocodiles dived off the banks as we passed. Then, while navigating through a narrow mangrove channel, I spotted this crocodile hatchling dancing through the roots. It was in the open for only a second before darting away.
Explore More
About

World Wildlife magazine provides an inspiring, in-depth look at the connections between animals, people and our planet. Published quarterly by WWF, the magazine helps make you a part of our efforts to solve some of the most pressing issues facing the natural world.