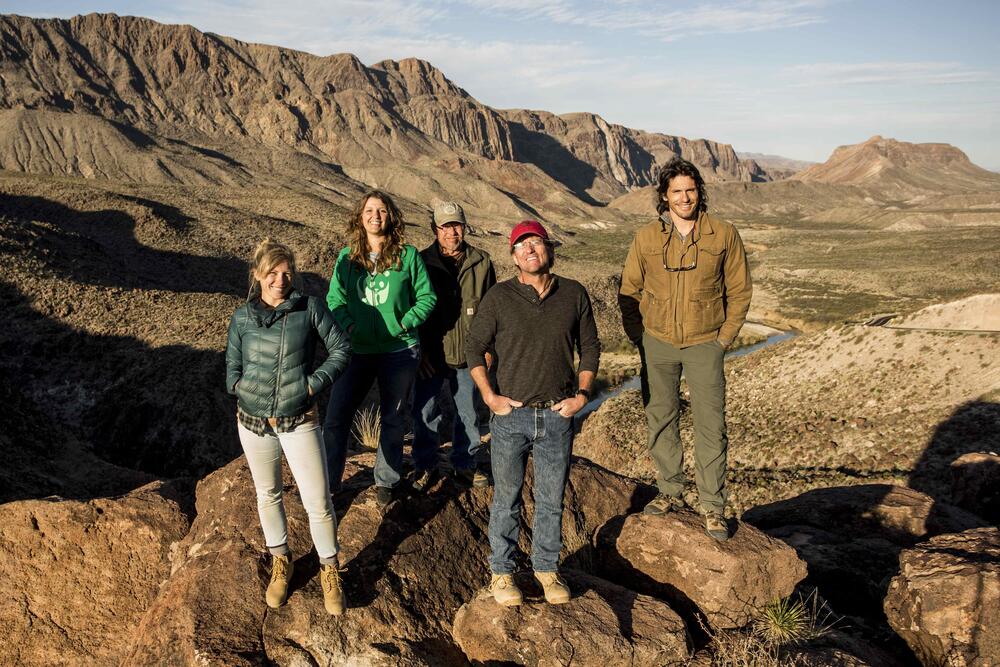 DAY'S EDGE PRODUCTIONS Photographers Nathan Dappen and Morgan Heim of Day's Edge Productions fell hard for the desert while documenting climate change impacts and water security along the US-Mexico border ("On The Line," p. 38). "I gained a connection to a place that I had only briefly visited. I can't wait to go back to the Chihuahuan Desert—with or without my camera," says Nate. Morgan adds, "Seeing all the ways people with few resources are helping the environment is always inspiring." Nathan's work has appeared in Scientific American, National Geographic, and the Washington Post. Morgan's images have been published by Smithsonian, NPR, and BBC Wildlife.
ANNIE GRIFFITHS

One of National Geographic's first women photographers, Annie Griffiths has used her camera to tell pioneering stories from nearly 150 countries. The deep commitment Annie feels to aid organizations around the world, especially those that empower women and girls affected by climate change, made Annie's photographic collective, Ripple Effect Images, and this issue a perfect match.

NICOLAS VILLAUME

"Assignments in the Amazon are always full of surprises," says French photographer Nicolas Villaume, who's based in Lima, Peru. With an adrenaline-pumping motorbike ride near illegal gold mines in the Peruvian forest, this story was no exception. Nicolas has previously published images in Mother Jones, the Boston Globe, and the Week.

KEVIN NANCE

Exploring how corporations are banding together to improve renewable energy options struck a chord for Chicago-based writer Kevin Nance: "It's so important to preserve our environment for future generations, and this is a way companies can get more deeply involved in that fight." Kevin has written for the Washington Post, the Wall Street Journal, and the Chicago Tribune.
Explore More
About

World Wildlife magazine provides an inspiring, in-depth look at the connections between animals, people and our planet. Published quarterly by WWF, the magazine helps make you a part of our efforts to solve some of the most pressing issues facing the natural world.