In-Depth
Conservationists on the rise
People are a driving force behind many of world's gravest conservation challenges; people are also the solution.
Issue: Fall 2016
Author: Alex Batka
People are a driving force behind many of the world's gravest conservation challenges; people are also the solution. With the right skills and knowledge, anyone can become a champion for wildlife and the natural resources we all depend upon. But sufficient learning opportunities are too often out of reach in developing countries, leaving gaps in conservation expertise.
That's where WWF — through the Russell E. Train Education for Nature Program (EFN) — comes in. BY providing conservationists access to key educational opportunities, WWF empowers them to become the experts, influencers, and conservation leaders their home countries need. To date, EFN has supported over 2,200 individuals and organizations. Meet a few.
Jonah Ratsimbazafy
Jonah Ratsimbazafy (above) is one of the leading lemur experts in Madagascar. He has helped discover two new species of lemur, has been featured in numerous documentary films on Madagascar, and has published over 165 articles, making him the most published scientist in the country.
COUNTRY
Madagascar
GRANT
Professional Development, 2004
FOCUS AREA
Studying and conserving lemurs
Tshering Tempa
COUNTRY
Bhutan
GRANT
Russell E. Train Fellow, 2014
FOCUS AREA
Saving tigers in Bhutan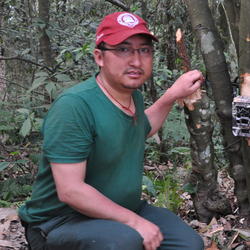 Tiger numbers throughout Southeast Asian countries are dwindling due to poaching and habitat loss; farther north, Tshering Tempa has dedicated his life to saving the big cats in Bhutan. As the top tiger expert in the country, he recently led Bhutan's first-ever National Tiger Survey—a critical project because one of the most effective steps toward ensuring a species' long-term survival is understanding how many there are and where they live. Tempa, along with his colleagues from the Department of Forests and Park Services, collected and analyzed tiger data over the course of a year and a half. They now officially estimate there are 103 wild tigers in Bhutan.
With fewer than 3,900 wild tigers left in the entire world, that estimate marks Bhutan as a critical tiger country. And the new baseline data makes Bhutan better prepared to monitor and protect its current tiger population, and to strategize ways to help tiger numbers grow.
With support from WWF, Tempa will earn his PhD in wildlife biology from the University of Montana. He will then combine existing research on tiger populations in Bhutan with new research into how Bhutan's tigers are connected to other members of the species throughout the Himalayan region. Eventually, Tempa's research and fieldwork will prove critical to tiger conservation efforts not only in Bhutan and the Himalayas, but also throughout Southeast Asia.
Nita Irawati Murjani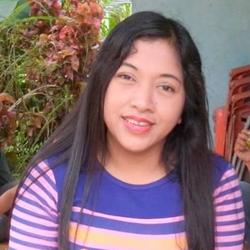 "EFN supported my conservation work, but more importantly, it showed me that what I am passionate about is crucial. EFN has strengthened my commitment to saving my country's tropical rain forests and tackling climate change."
COUNTRY
Indonesia
GRANT
Russell E. Train Fellow, 2003
FOCUS AREA
Advising key stakeholders on issues related to forestry and climate change
Ha Thang Long
Dr. Ha Thang Long established GreenViet, a Vietnamese nonprofit that works to raise awareness about the country's biodiversity. GreenViet has over 200 volunteers that help monitor illegal activities in Son Tra Nature Reserve. The protected forest, which has no gates, is home to the endangered red-shanked douc langur. The monitoring effort has greatly helped reduce poaching of this large, vibrantly colored monkey.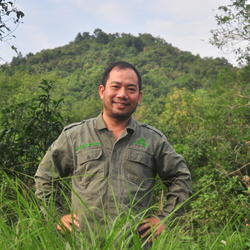 COUNTRY
Vietnam
GRANT
Russell E. Train Fellow, 2004
FOCUS AREA
Saving the endangered red-shanked douc langur
Caroline Ng'weno
COUNTRY
Kenya
GRANT
Russell E. Train Fellow, 2014
FOCUS AREA
Understanding the relationship between lions and their prey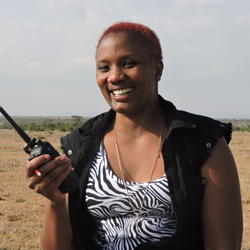 Caroline Ng'weno believes that lions, their prey, and humans can successfully coexist. In recent years, lion numbers have been steadily increasing throughout Kenya's Laikipia region. And while this is good news, the increase has also been linked to a decrease in many of the species that lions feed on—most notably species of antelope and zebra that tourists travel to the region to see. Many who depend on the tourism industry to survive have been given a difficult choice of either watching their livelihood diminish or getting rid of the lions.
Caroline, with funding from WWF, is currently getting her PhD in zoology from the University of Wyoming. During her studies, she aims to determine whether both lions and their prey can flourish in the Laikipia region. Working with the Ol Pejeta Conservancy, Caroline fitted six lionesses from different prides with GPS collars to track their movements and hunting patterns. In addition, she and her team monitored the abundance of prey species in the region and documented their movements. The results of that research are still being finalized, but the team has already moved on to gathering crucial data about where, when, and under what conditions lions hunt. Ultimately, the results will give experts in the region a better understanding of the relationship between lions and their prey, and help them develop management plans to revive the declining prey species of Laikipia.
Rafael Chivaravalloti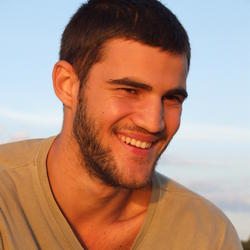 "The support from EFN helped me to adapt an app for smartphones that lets fishers record where they fish so we know which areas are most used. Data from the app helps us create a better plan for managing the resources of the Pantanal."
COUNTRY
Brazil
GRANT
Russell E. Train Fellow, 2013
FOCUS AREA
Helping save the Pantanal, one of the biggest wetlands in the world
Phaivanh Phiapalath
COUNTRY
Lao People's Democratic Republic
GRANT
Russell E. Train Fellow, 2005
FOCUS AREA
Establishing protected areas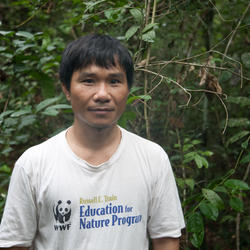 Dr. Phaivanh Phiapalath is one of Laos's leading conservationists and wildlife experts. Laos is a landlocked country in Southeast Asia that is home to many unique species and ecosystems. Over 80% of the population live in rural communities and depend on the country's natural resources for their livelihood. With so many people dependent on the land, it is imperative that the country have a protected area management system in place that considers both biodiversity and people. Recently, Phaivanh worked with the World Bank and the Lao government on designing and developing a 7-year project focused on improving protected area systems and wildlife conservation in the country. The project is being implemented in many crucial government departments, ensuring institutional capacity-building is consistent at all levels.
As Laos's first primatologist, and the first person in the country to receive a PhD in wildlife ecology, Phaivanh is passionate about giving back to the next generation of conservation leaders. He is currently supervising over a dozen young Lao conservation professionals who hope to obtain advanced degrees in wildlife-related fields in Laos and abroad. In the future, he hopes to have a designated conservation champion within each of the 17 provinces and in all national protected areas in the country. He believes that supporting young conservationists will ensure that environmental issues continue to be a top consideration for the country in the years ahead.
Gladys Kalema
Gladys Kalema is the Uganda Wildlife Authority's first veterinary officer. Through her nonprofit, Conservation Through Public Health, she works to help people and wildlife coexist by improving their quality of life and limiting the spread of disease—an effort that is especially important to the gorillas she works to protect. Humans and apes share 98% of the same DNA, making gorillas especially susceptible to disease transmission from humans living along the borders of national parks.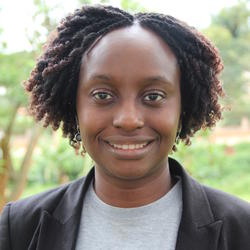 COUNTRY
Uganda
GRANT
Professional Development, 2003
FOCUS AREA
Investigating the connections between conservation and public health
Thandiwe Mweetwa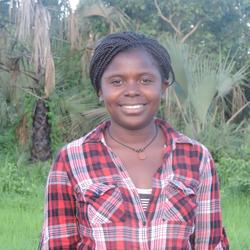 "The conservation issues affecting lions have worsened in recent years and have led to declining populations; a collaborative response involving all the key players is required to save this species from extinction. EFN has enabled me to work toward producing population-specific scientific data that will be essential in formulating management strategies for the species in Zambia and on the African continent as a whole."
COUNTRY
Zambia
GRANT
Russell E. Train Fellow, 2014
FOCUS AREA
Filling critical data gaps on lion populations
Kerstin Forsberg
COUNTRY
Peru
GRANT
Russell E. Train Fellow, 2013
FOCUS AREA
Conserving oceans, sharks, and rays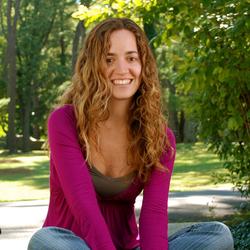 Kerstin Forsberg is an internationally recognized conservation biologist who works every day to protect our oceans and the species that live in them. Currently, over 50% of Peru's population lives on the coast and depends on marine resources for their diet and source of income. In spite of the importance of coastal habitat, historically much of the country's conservation work has focused on inland areas such as the Andes and Amazon. Kerstin has come to believe this is due to a lack of awareness about the ocean's importance. To tackle this issue, she founded Planeta Oceano, an organization focused on empowering and educating coastal communities to protect marine ecosystems.
One recent project, done in collaboration with local and international partners, investigated how manta ray populations are affected by local fisheries. Manta rays are seriously threatened by overfishing and bycatch worldwide, and Peru is home to the largest known population of manta rays that had gone essentially unprotected. Kerstin's team showed that a high percentage of manta rays caught in fisheries are pregnant or juvenile—a finding that, because of the manta ray's slow reproductive rate, means this already vulnerable species is at greater risk than previously realized. After a concerted advocacy and outreach campaign, Planeta Oceano helped gain government support to legally protect manta rays in Peru. This new level of protection is vital to the species' survival, and it paves the way for the development of a sustainable manta ray tourism industry.
Education for Nature: Creating Opportunity
Russell E. Train Fellowships enable rising stars to pursue advanced degrees in conservation-related fields and prepare for leadership roles in their home countries. Professional Development Grants from EFN target mid-career professionals for short-term training that will upgrade their skills and knowledge to help them meet complex conservation challenges.
Learn more about the Russell E. Train Education for Nature program.
Explore More
About

World Wildlife magazine provides an inspiring, in-depth look at the connections between animals, people and our planet. Published quarterly by WWF, the magazine helps make you a part of our efforts to solve some of the most pressing issues facing the natural world.