In-Depth
Human. Nature.
In Myanmar—and in places like Mozambique, Belize, and the US—WWF scientists and policy experts are working with partners to create a new kind of global development road map: one that recognizes the fundamental ways in which nature provides for us all
Issue: Fall 2016
Author: Jill Schwartz
Photographer: Minzayar Oo
Saw Tar Klaw's Friday begins in earnest when the sun breaks through the dark early morning sky. He focuses on brewing coffee and tea for those who will stop by his open-air roadside restaurant in southern Myanmar. Most of his customers at this time of day are young men from Myanmar who are heading home after having worked in neighboring Thailand all week. He constantly refills a dented but functioning silver thermos and two large floralpatterned teapots to satiate the men's need for caffeine on their long and bumpy drive.
Saw Tar Klaw's attention shifts as the day goes on. At noon, he switches to serving wild cat and white rice, made by his wife, to adventurous tourists who stop by in minivans. After they eat, he lures them to his one-room store, located one step up from the restaurant, to subtly try to convince them to buy ice-cold washcloths that provide some relief from the intense tropical heat. Or hammocks. Or colorful women's blouses, hanging right beside camouflage-patterned holsters for guns.
The tourists are replaced midafternoon by local teenagers and twentysomethings who come by on motorbikes and pickup trucks to watch shows on the shop's one television, and to enjoy the shade provided by his store's thatched roof. They fill half the seats in his eight-table restaurant but don't buy much—just a few sodas and other cold drinks. But Saw Tar Klaw seems to enjoy them most for their company. He watches TV with them for a while before tending to the small garden behind the restaurant.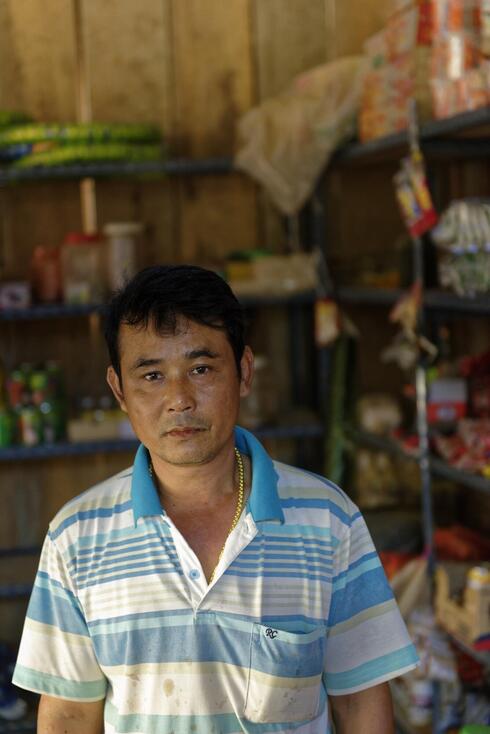 The flow of customers is modest yet steady. He wishes the pace were heavier, but says that more business is coming—as soon as the highway is built. The dirt road in front of his restaurant, once it is widened and paved, will be one stretch of an interconnected road network that cuts not just across the entire width of southern Myanmar, but eventually on to Bangkok, Thailand, and all the way to the coast of Vietnam.
Saw Tar Klaw says his future depends on the highway, which some say will be "the Panama Canal of Southeast Asia" because it will drastically cut transit times in the region. He moved his wife and three children out of the small village of Myitta, one hour west, to this area four years ago. Aside from a few small buildings, there was nothing between Myitta and here when he built this building, which serves not only as store and restaurant, but also as his family's one-room house. For the most part, that's still the case.
But when this small-scale entrepreneur looks out front, he doesn't see it as a lonely stretch of road. He sees it as opportunity. A once-in-a-lifetime opportunity in a country that is trying to pull itself out of poverty after decades of isolation and military rule.
"When the road comes, I will have the only place in the area where people can stop to eat and get some rest," he says, a small smile emerging on his otherwise solemn face.
But the road to relative prosperity is not that straightforward, and Saw Tar Klaw is conflicted. He knows that, for all the good the road will bring, it also could have a negative impact on the Dawei River, which he can see from the back of his property, and on the forests he can see from the front—all of which he says he loves. And depends on.
He already knows what can happen when rivers and forests become unhealthy. Land degradation is slowly creeping into this very area as the road, even while it remains narrow and unpaved, opens up easier access for those involved in illegal logging, hunting, and mining.
"I used to get water from the river to generate electricity for my shop, but there is not as much water anymore," Saw Tar Klaw explains. "I used to get my drinking water from the river, but it is polluted by the mines. My friends used to do [subsistence] hunting in the forests, but they hardly see any animals there anymore. I used to be able to see elephants cross the road right near my store, but that hardly ever happens anymore."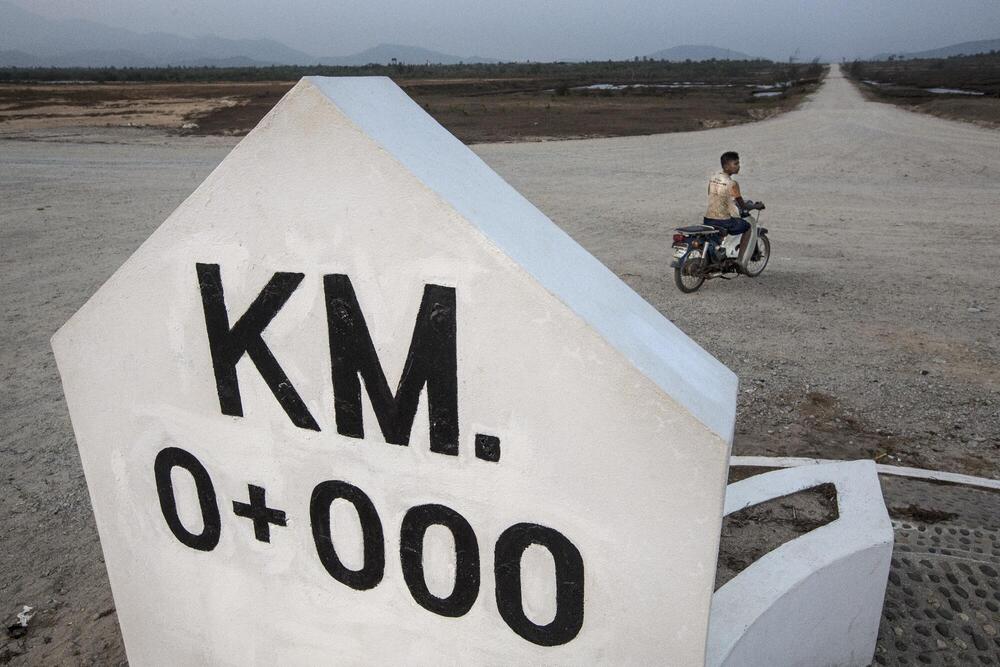 This is the challenge facing Myanmar—and many other countries. How can a nation grow without depleting its rich base of natural resources? And how can it do so now, before its natural resources are overexploited or degraded in exchange for short-term economic gains?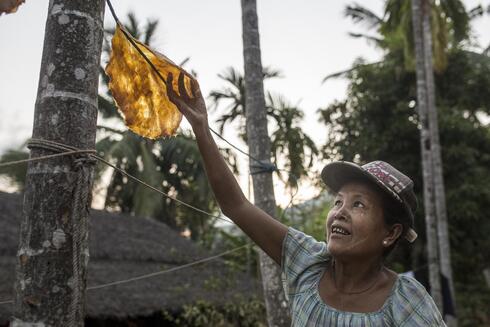 One way for a country to develop more sustainably is to take stock of the benefits (or "ecosystem services") natural resources provide to people and wildlife. This may include assessing the role rivers and forests play in providing clean, fresh water for farming, drinking, bathing, cooking, and other household needs. Or asking where mangroves provide vital natural barriers that buffer coastal communities when major storms hit. Or figuring out how much climate-changing carbon those forests and mangroves sequester.
These are real concerns for developing countries like Myanmar, where Cyclone Nargis killed more than 130,000 people in 2008. And they are also real concerns for much of the developed world, as any Californian stressed by a cycle of drought, fires, and floods knows all too well.
WWF scientists are working to understand the dynamics of natural resource benefits and how those might change under different scenarios. Focusing on a particular place, the team runs models that assess the benefits of that area's natural resources, as well as the risks to those benefits posed by development. And, in a game-changing move, a partnership known as ADVANCE now makes sure those models incorporate the known and predicted impacts of climate change.
We are integrating ecosystem services into our work in consultation with many partners: staff from other conservation organizations; representatives from government and business; farmers, fishers, and other civil society stakeholders; and experts from nonprofits and universities. The process of working together is just as important as the outcome, as it opens the door to insights about the environment that cannot be gained by looking at data in the abstract. Our collaboration creates buy-in on assessment results and connects people who do not typically work together, but need to do so.
During an assessment, we think about the impact of development and climate change from multiple angles. Will building a road through a forest mean there will be fewer trees, allowing more soil to erode into waterways that are the source of drinking water for thousands of people downstream—people who may then get sick from the very water they depend on? Will the forest degradation that comes with many road projects make it harder for forests to absorb harmful carbon dioxide emissions? Will mangrove forests be stripped from coastlines to build new houses and hotels, removing a natural barrier that used to stand between coastal communities and dangerous storms? Will climate change compound the harmful effects of poorly planned development schemes on the environment—and vice versa? And what do developers need to keep in mind about how climate change can affect their work?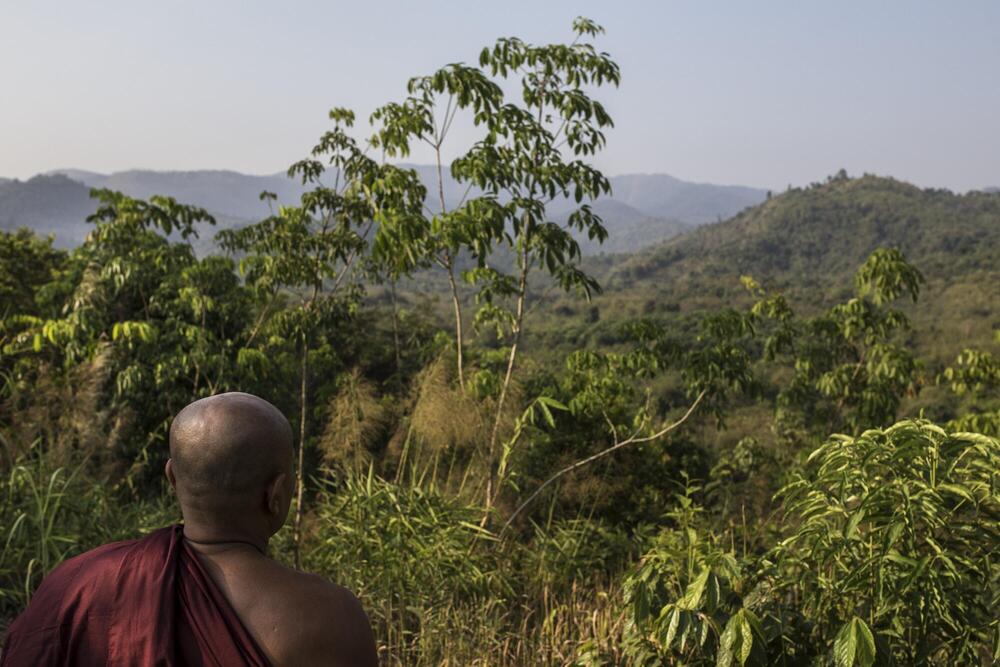 When done, the assessment team packages all of those questions, answers, and models into a set of maps, databases, and stories intended to inspire decision makers to make more informed choices that lead to, among other things, adopting a green economy approach. Under this approach, the sustainable use of natural resources can be integrated into national plans and policies for the economy, energy, agriculture, land use, foreign investment, and more.
While a dedicated core of conservation- minded experts have been testing the green economy approach for years, it gained special momentum after being a main theme of the 2012 UN Conference on Sustainable Development. Since then, more and more people—from scientists to business leaders to (importantly) government leaders—have begun moving down this greener path in earnest. The approach has been integrated into policies and plans in 65 countries.
The Dawei Road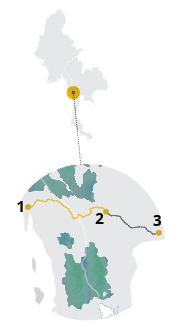 1 Dawei, Myanmar
2 Kanchanaburi, Thailand
3 Bangkok, Thailand
proposed highway
existing road network
existing and proposed protected areas
Mozambique, for example, has made the sustainable management of natural resources one of five priorities in its new five-year plan and has created a program specifically to ensure implementation. China is limiting development within 49% of its total land area and paying more than 200 million people to perform restoration and conservation activities. And last year in the US, the Obama administration released new guidelines directing federal agencies to begin incorporating ecosystem services in federal planning and decision making.
While Myanmar is now creating a model for assessment of natural resource benefits at the national level, the inspiration for doing so came from something that happened on a much smaller scale: a regional assessment triggered by plans for the road that will pass in front of Saw Tar Klaw's store. The 86-mile road will run through southern Myanmar's Tanintharyi region, bisecting one of the largest intact forest landscapes in Southeast Asia and one of the largest tiger landscapes in the world.
In 2014 and 2015, WWF scientists, along with partners that included colleagues from The Natural Capital Project, Infra Eco Network Europe, and the University of Hong Kong, evaluated the road's (see map above) potential impact. They talked to people in the Tanintharyi region in order to assess where the area's natural resources were located, what benefits they provided to people, and how the resources might be affected by climate change and by different development scenarios. They crunched data and ran models.
Then they shared this information, but not just with regional officials. In an effort to educate the road developer about the importance of shielding Tanintharyi's forests and rivers from the worst impacts of development, and to provide guidance on how to address the potential negative impacts of the road through design and mitigation measures, they shared it with the company as well.
"Where have you been?" was the developer's unexpectedly positive response. When WWF president Carter Roberts presented the assessment results to Myanmar's then-president Thein Sein in 2014, the national leader asked if WWF would do a similar assessment of the entire country's natural resources. Conservationists theorize he did so partly to address climate change, which looms as a huge threat both to a population that depends heavily on subsistence activities to meet their needs, and to a nation seeking a sustainable path to economic growth.
"The timing for this in Myanmar is so important," says Dr. Bob Cook, program director of The Leona M. and Harry B. Helmsley Charitable Trust's Conservation Program, which funded the assessment in Myanmar. "The country still has huge potential to develop in an environmentally friendly way." The timing also aligns well with the transition in government that is happening. After years of being governed entirely by the military, Myanmar held its first openly contested election since 1990 in November 2015. The country now has a new president, its first civilian leader in 50 years.
"As new leadership comes in, it is reassuring to know they will have compelling and current data about Myanmar's natural resources to factor into their decision making," Cook says. "We are thankful that partners like WWF recognized the possibility of this type of change several years ago."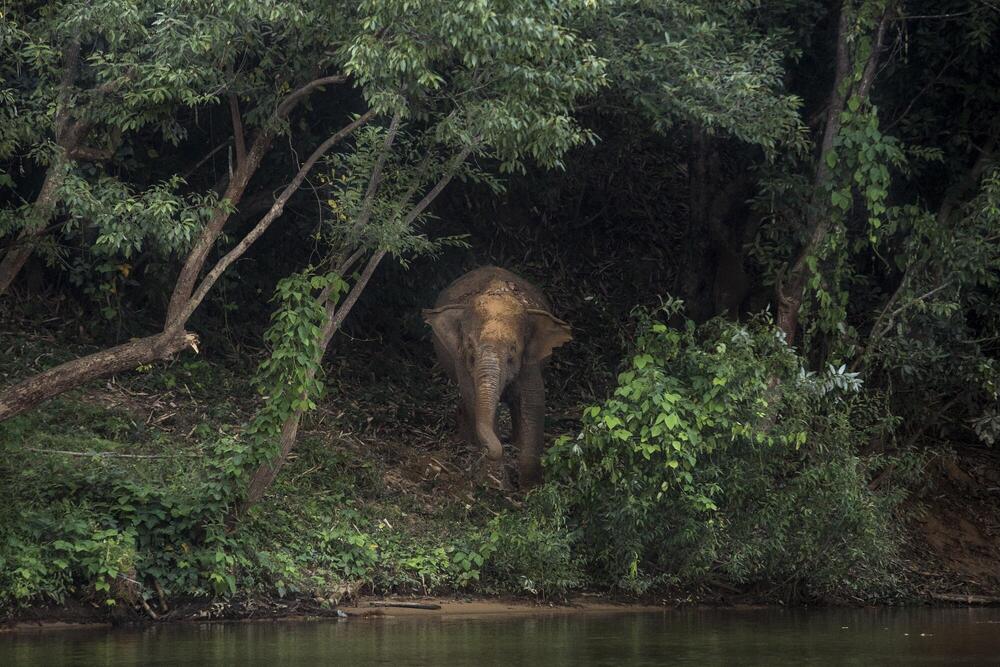 This taking stock of natural resources, assessing the benefits they provide to humans, and seeing this information used to transform decisions is part of a growing movement led by The Natural Capital Project, or "NatCap"—a 10-year-old partnership among WWF, The Nature Conservancy, Stanford University, and the University of Minnesota. One of NatCap's strengths is its integration of ecology and economy. Nature and finance were typically seen as strange bedfellows, but the people from both fields who created NatCap realized their common interest in protecting the world's "living assets" (which quickly came to be known as "natural capital").
Advance
Folding climate change into conservation planning
Through a partnership focused on advancing integrated climate science (and known as ADVANCE), staff at WWF and the Center for Climate Systems Research (CCSR) at Columbia University are reinventing the way climate change information is generated, interpreted, and used for conservation and development planning.
Our first opportunity to apply this new approach came in Myanmar, where ADVANCE brought climate expertise into the larger natural capital assessment process. We worked closely with WWF-Myanmar staff and Stanford University to analyze climate risks to Myanmar's natural capital as the country crafted strategies for a "green economy" approach to sustainable, climate-resilient economic development.
The ADVANCE team looked at how sea-level rise, rainfall, and temperature patterns have changed in the recent past, and modeled how they could change in the future. This information increased the relevance of the nationwide natural capital assessment by showing how ecosystem services were being, and likely will be, affected as climate change brings more extreme storms, drought, and the coastal flooding and erosion associated with sea-level rise.
As unprecedented nationwide floods in the summer of 2015 indicated, this information is critical as the country plans its future.
This work has led to new relationships for WWF and CCSR in Myanmar. The government's Department of Meteorology and Hydrology is now collaborating with ADVANCE staff to improve the climate change projections through access to historical climate data from across the country. In turn, WWF and CCSR are training government staff in how to use climate science and ecosystem services in national planning.
ADVANCE is also supporting the government in developing its national climate strategy as Myanmar begins to take action to reduce vulnerability and build resilience to the impacts of climate change.
"Climate change and development pressure have motivated ecologists and economists—and now many others—to think differently about our natural resources," says NatCap's managing director, Mary Ruckelshaus. "More people are thinking about how nature benefits us—even saves us—not just about how we can save nature."
When the partnership was created, the poster children were New York City, which was investing in watershed protection to secure its drinking water, and Costa Rica, which was investing in forest conservation for hydropower, tourism, climate stability, and biodiversity.
Now there are success stories worldwide. People in many countries have been trained by WWF or other partners in how to use NatCap's software to assess natural capital so they can effectively create green economy plans, conduct environmental impact assessments for proposed projects, decide where and how much to invest in protecting a country's natural resources or in building new roads and dams, create plans to make coastal communities more resilient to climate change, and more.
The natural capital movement is now entering a new phase. Much like the road in front of Saw Tar Klaw's restaurant, it is going big.
"The movement is shifting from exploring whether it can effect change," says Emily McKenzie, manager of the WWF-US Natural Capital Program, "to trying to determine the biggest changes it can make. We are going for changes in decision making that are transformational, not oneoffs. We want natural capital to become mainstream."
Ruckelshaus concurs. "We are challenged now with making 'natural capital' more than the sum of its parts," she explains. "We are creating a standardized approach for illuminating the value of nature. That's really exciting."
So alongside the ecologists, policy people, and academics long engaged in the effort, another group is playing an increased role in taking natural capital mainstream: the private sector. That's where the Natural Capital Coalition comes in. More than 200 entities—including many companies—are part of the coalition, which was created in 2012 to build collaboration across sectors and elevate the importance of factoring the value of nature into business planning and investments.
"Most of the companies involved are motivated by the notion that investing in nature can help reduce risks to their business models and supply chains," says Mark Gough, executive director of the coalition. "They also want to be transparent about how they create their products, which is an ever-increasing demand from their customers," he adds.
The Coca-Cola Company is a leader among its peers in its approach to incorporating the value of natural systems into business planning. The company's signature natural capital project is in Iowa's Cedar River Valley, where—with support from WWF, the University of Minnesota, The Nature Conservancy, and Du- Pont Pioneer—the company is assessing the location and types of "best practices" for agriculture that will yield the greatest production results and environmental benefits (such as reducing erosion and fertilizer runoff) at the lowest cost.
Back in Myanmar, private business owner U Win Ko Ko Win did not know the term "natural capital" until this year. But he has firsthand experience with it.
He survived the severe flooding that blanketed much of Myanmar in 2015 and affected more than 1 million people. He has been to villages not far from his hometown where the only drinking water available to families is the dirty, polluted water from their local stream. In early 2016, he lived through one of the worst heat waves Myanmar has ever had.
Still, it was not until he attended a natural capital symposium in California—wearing his new hat as the government-appointed chairperson of his township's environmental conservation committee—that he started to fully connect the dots between these problems and Myanmar's approach to managing its natural resources. With his government's blessing, and financial support from WWF's Russell E. Train Education for Nature program, U Win Ko Ko Win learned at the symposium that when dams are built irresponsibly, soil erodes into rivers and pollutes the drinking water. And when forests are cleared to create farms, they feed climate change and the extreme weather events that come with it. Now he wants to learn as much as he can about natural capital so he can be an advocate for it within Myanmar's new government.
"Growing up, we were told that there were unlimited resources," he says. "We thought protecting the environment just meant cleaning up trash. Now I know there's so much more to it than that. I read on the internet that my town will be underwater in 2050 if we don't do a lot more to protect the environment. That's scary to me."
But U Win Ko Ko Win was hopeful after attending the symposium, where he had the chance to meet hundreds of people from around the world who are changing the way they think about nature—including someone from Mozambique who said something that will stick with him for a long time: "Yes, we need roads," he cites his African counterpart as saying, "but we don't want them without trees."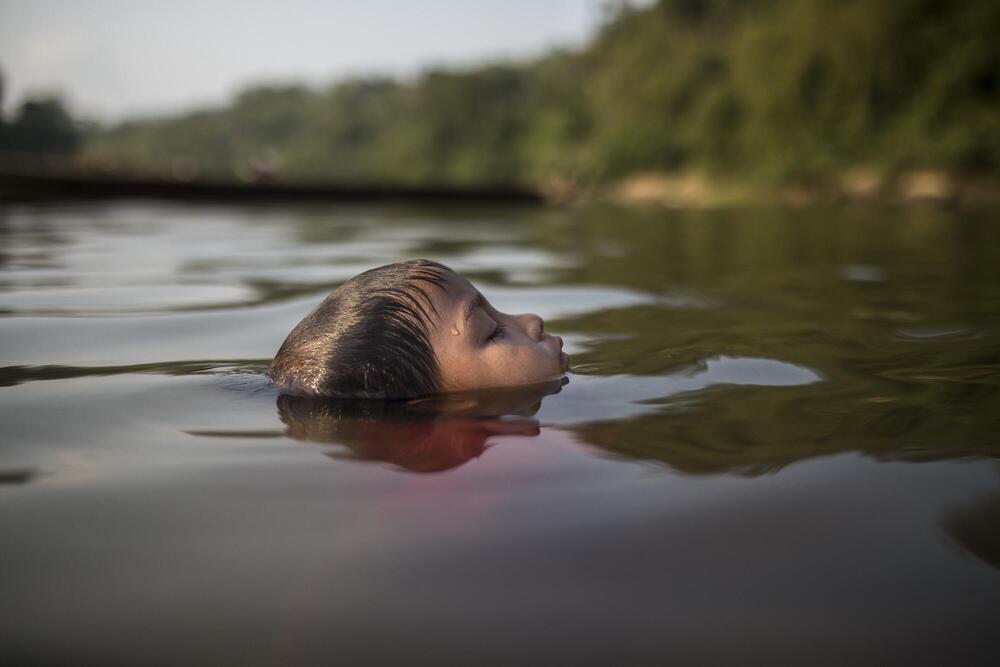 And that's what it all comes down to, says the lead natural capital scientist for WWF-US, Nirmal Bhagabati, who worked with a host of WWF, NatCap, government, and other colleagues to complete the Myanmar assessment this year.
"The area that the road will cut through looks a lot like the rural landscape in northeast India where I grew up," he explains. "I've seen that landscape change so much over the years—in a bad way. I don't want the same thing to happen in Myanmar, especially with climate change being so real there. There's a sheer awesomeness to the forests in Myanmar. I want to help make sure it stays that way."