Using our voices to tackle complex conservation issues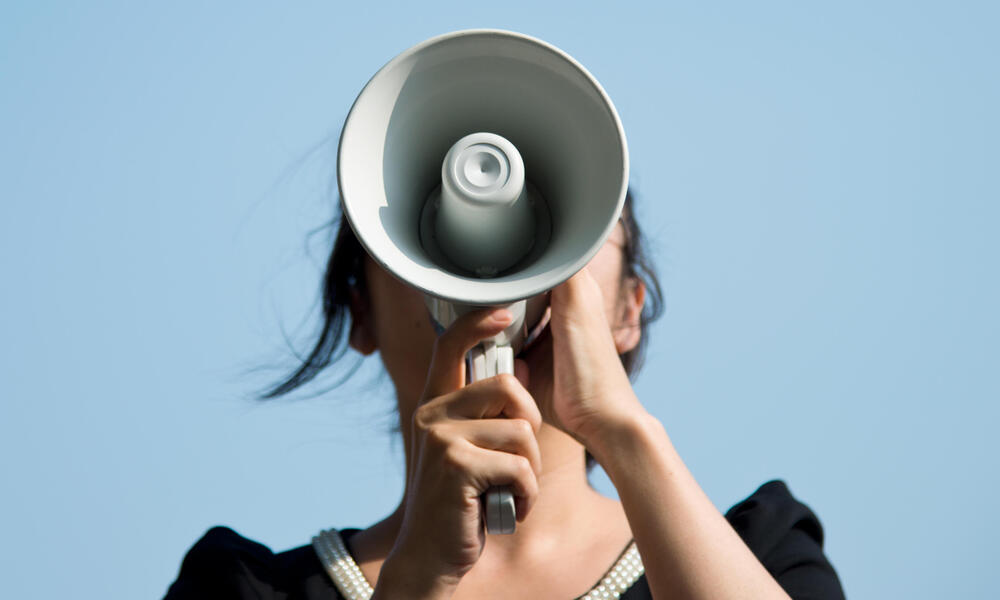 Complex environmental issues often seem so big that we feel like our actions as individuals can't possibly have much impact. However, our voices and our pens (or keyboards) can be extremely powerful. Signing a petition, participating in a rally, writing a letter, or calling your elected official can affect many things—even the outcome of a policy or law. Check out what these experts have to say about what it means when just one person stands up for nature.
"Changing our planet's future begins with each of us. Our actions, opinions, voices all influence the way we see the world and those with whom we share it. There's no more powerful force than when singular voices are formed into a chorus for change."

DAVID MCCAULEY Senior Vice President, Policy and Government Affairs, WWF-US
"Never underestimate the power of speaking up on US assistance in the developing world on poverty and conservation issues. If you want to make a difference, members of Congress need to know what you are thinking."

ANDER CRENSHAW US Congressman for Florida's 4th District
"Citizens who participate in the democratic process are overwhelmingly the most influential component in any lawmaker's decision-making process…. People writing letters, sending emails, attending town hall meetings, visiting lawmakers—they are the dominant influencers of legislative outcomes."

BRADFORD FITCH President & CEO, Congressional Management Foundation
"Every day we have an opportunity to reach our leaders, talk to our neighbors, and reach within ourselves. Change isn't the work of one person or one organization—it takes all of us together over time."

STEPHANIE CAPPA Deputy Director, Modernizing Foreign Assistance Network
"We speak for the unheard voices; our words remind the world that all life has inherent value. We promote beneficial policy, champion conservation, encourage coexistence, and grow the chain of individual advocates. Together, we roar!"

ELIZABETH BENJAMIN Wildlife Advocate
"Technology is making it simpler for people to build communities around issues they care about, and connect with decision-makers to make a real impact. With this reach, we can create change from the hyper-local level, such as rescuing a mistreated dog, to the national and global levels, like changing the way a major grocery store vendor sources products in their supply chain."

SHAYNA ENGLIN Managing Director, North America, Change.org
Inspired? Take action today.
h
Explore More
About

World Wildlife magazine provides an inspiring, in-depth look at the connections between animals, people and our planet. Published quarterly by WWF, the magazine helps make you a part of our efforts to solve some of the most pressing issues facing the natural world.