President's Letter: Seeking refuge from the storm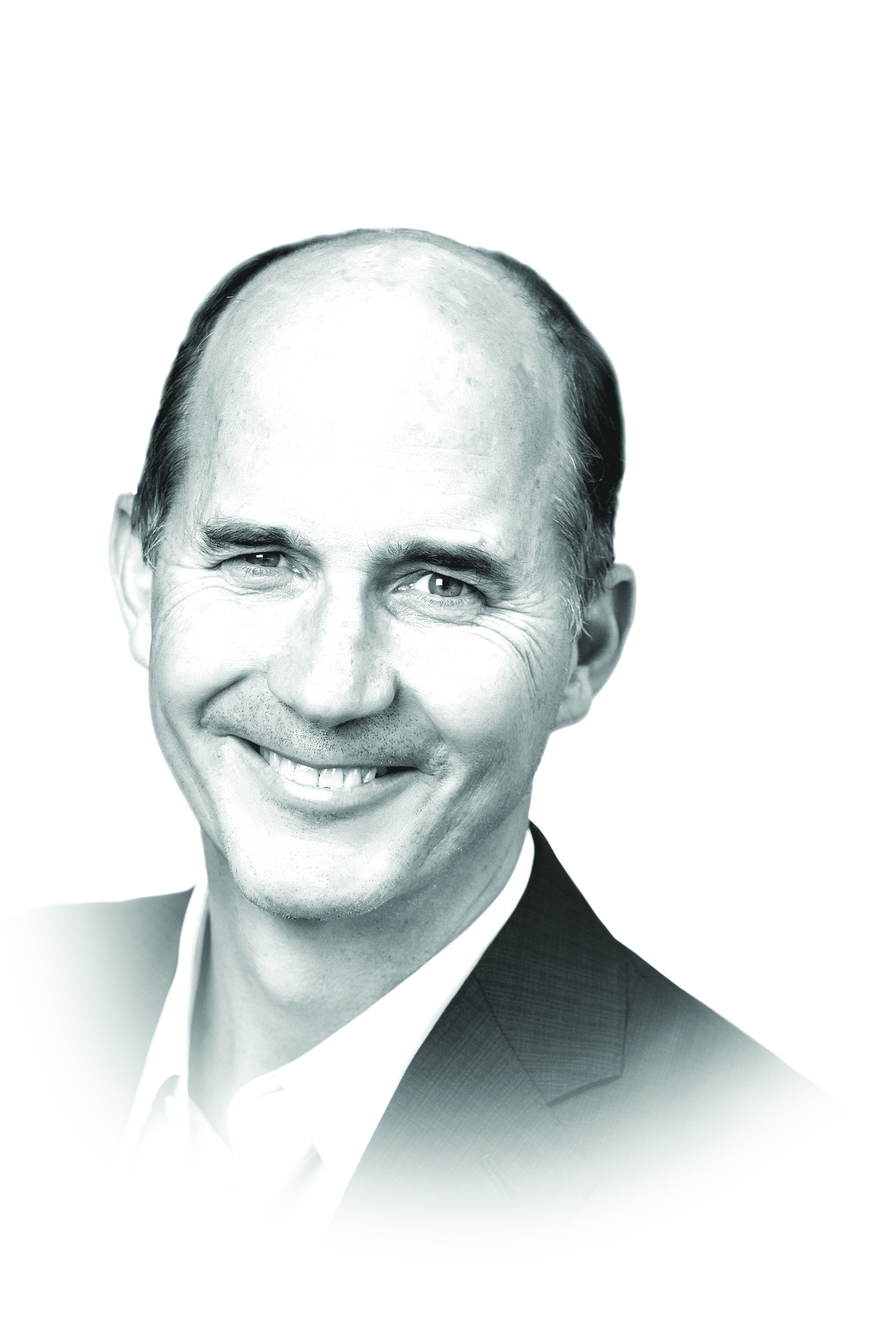 "We know that enduring success is only possible when conservation embraces the profound reliance of people on nature, and when people embrace ever-evolving forms of conservation that will stand the test of time."

Carter Roberts
President & CEO, WWF
In 1960, famed British biologist Sir Julian Huxley traveled to East Africa and witnessed the accelerating destruction of species and their habitats. Upon his return, he was moved to draft a series of articles for The Observer in London. Huxley's articles generated calls for creating a global organization—one that could raise the awareness and resources necessary to protect the world's most threatened species and habitats. In response, WWF was born.
And along the way, we've evolved. We learned that the central feature of our work—conserving places like the Serengeti, the Amazon, and Pacific coral reefs—was central not just to the survival of wild species, but also to the survival of humans. Increasingly, we measured impacts not just at the species or habitat level, but also in the livelihoods of communities. More recently, we're building climate resilience into everything we do, because a warming planet brings change to every place that we cherish and has notable impacts on species—including our own.
Climate change leads to myriad conditions that push migration. Greater water instability means fewer crops grown, less food to eat, and reduced incomes. In nations with failed governments, the stockpiling of scarce resources by a few leaves the poorest without the means to feed their families. All of which increases civil conflict, often forcing people to seek refuge elsewhere in their country, or to leave it entirely.
Many recent situations that led to a mass exodus of refugees (the Arab Spring, the war in Syria, the Boko Haram terrorist insurgency) were fueled not only by civil and political unrest, but also by environmental factors. The onset of the Arab Spring was hastened by water shortages and poor agricultural yield. Prolonged drought in the Fertile Crescent led to the collapse of farming in northeastern Syria, pushing millions into cities. Increased poverty tied to crop failure in northern Nigeria made people more vulnerable to the economic lure of terrorism.
Increased temperatures across Central America due to climate change are also blamed for the devastation wrought by roya, or coffee rust, a plant fungus which thrives in hot weather. Roya has caused crop losses upward of 50%, ravaging a region where 4 million people rely on coffee to make their living, and driving many to the US in search of new economic opportunity.
The UN High Commission on Refugees estimates that 21 million people have been displaced by climate- and weather-related activity. The American Association for the Advancement of Science predicts that figure will rise to 50 million by 2020. Many other estimates put the number far higher, at three times the current predictions.
So, what's the plan?
First, there is no substitute for making progress on climate change. At WWF, we are committed to ensuring that the nations of the world uphold their commitments under the landmark Paris Agreement, despite the White House announcement that the US would exit the agreement. We helped organize "We Are Still In," a coalition of more than 2,000 US governors, mayors, businesses, and universities—representing $2.2 trillion in annual revenues and 125 million Americans—reaffirming their commitment to climate action. Considered collectively, participants deliver concrete emissions reductions that will help meet America's emissions pledge under the Paris Agreement.
We're focused on building climate adaptation and resilience into national planning and development initiatives in places like the Arctic, Myanmar, and Mozambique. We are updating conservation plans to anticipate the changes around us. We want to ensure that there are corridors for species migrating away from altered habitats. We're prioritizing work on the most resilient coral reefs, fisheries, and other ecosystems—those we believe will offer refuge from the storm that lies ahead. We are working to restore ecosystems along rivers like the Rio Grande, to ensure critical sources of freshwater remain healthy. And as an increasingly temperamental climate translates into a less-stable global food supply, we are devising strategies to help manage consumption patterns and turn the tide of food waste.
As the world changes, so must we. While we stay true to our core DNA—the devotion to species and habitats baked in at the moment of our conception—we know that enduring success is only possible when conservation embraces the profound reliance of people on nature, and when people embrace ever-evolving forms of conservation that will stand the test of time.

Carter Roberts
President and CEO
Explore More
About

World Wildlife magazine provides an inspiring, in-depth look at the connections between animals, people and our planet. Published quarterly by WWF, the magazine helps make you a part of our efforts to solve some of the most pressing issues facing the natural world.