Combating day zero through community action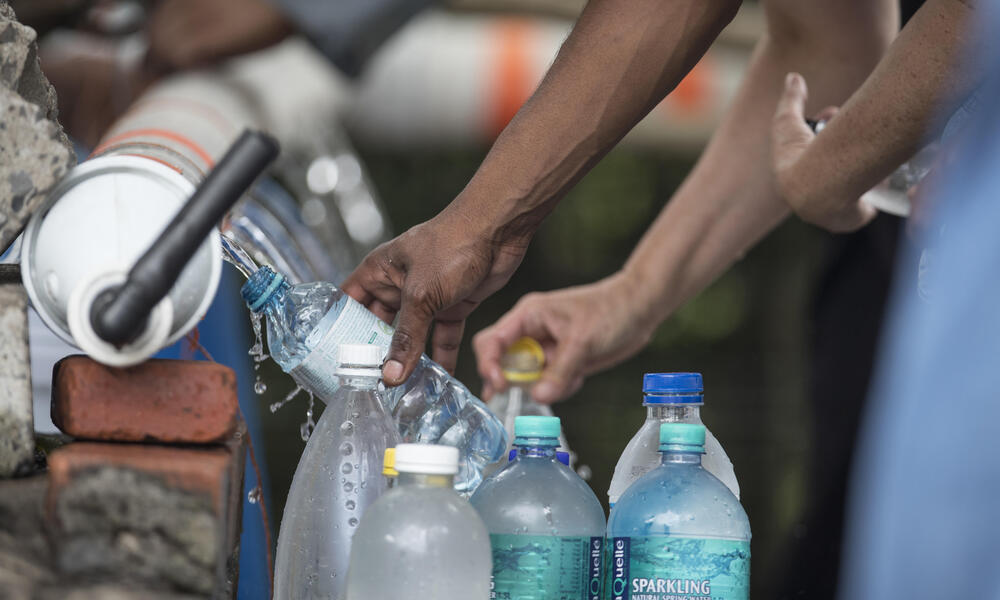 Issue: Fall 2018
Photographer: Illustrations by Andy Dearwater, Photographs by Black Bean Productions
Day Zero in Cape Town, South Africa, may sound like a Hollywood blockbuster, but it refers to a potential real-life disaster caused by dwindling water supplies. On Day Zero, the day when the reservoirs drop to 13.5%, the government will cut off water to Cape Town's households and businesses. Thanks to a massive public education effort and decent rain, that scenario—which looked imminent in 2018—has been postponed. WWF is part of the task force helping Capetown residents take practical steps to manage their critically low water supplies.
Thirst Quencher Technology: Communal Water Spigot
The city's water scarcity problem is a result of a historic three-year drought, exacerbated by insufficient limits on water use and the fact that people overtaxed the supply. But while limited resources can often lead to bitter competition, in this case it is bringing people together. The communal water spigot is a lifeline for many as they access natural water resources in their preparation for a day when taps run dry.
MAXED OUT
Water restrictions in Cape Town started in 2015, when the drought began, and have grown tighter ever since. By February 2018, personal use of water was restricted to about 13 gallons a day per person, whether at home, work, or school. Think about how little water that is: The average American shower uses 17.2 gallons of water!
MAPPING IT

WWF-South Africa worked with the Council for Scientific and Industrial Research to map out all of South Africa's water source areas and support the protection and sustainable use of water resources. This is part of a larger effort to conserve critical freshwater, from inland sources all the way to the sea.
SHARED INTEREST
Cape Town residents and businesses depend on the same water supply, so both must be part of the solution. Businesses—from agriculture to the manufacturing industry—are working to develop crisis plans that maintain their operations, protect the health and safety of their staff, and contribute to the wider resilience of the city to future Day Zero threats.
PROTECTING THE RESOURCE
Just as California began to invest in modern technologies and tap new water supplies during its recordbreaking drought from 2012 to 2016, Cape Town has moved toward diversifying its water portfolio. They are fast-tracking the construction of wastewater recycling and desalination plants and tapping new groundwater supplies. Both places are also trying to ensure that new water resources are not overexploited.
Explore More
About

World Wildlife magazine provides an inspiring, in-depth look at the connections between animals, people and our planet. Published quarterly by WWF, the magazine helps make you a part of our efforts to solve some of the most pressing issues facing the natural world.