Sharon Youngblood, WWF Board of Directors, on the power of quiet nature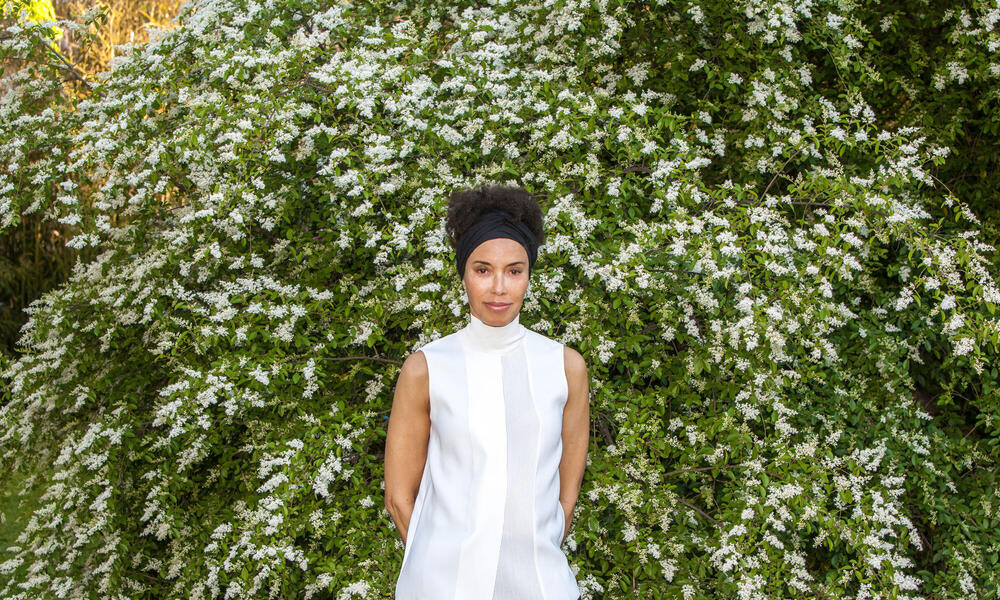 "I find it tragic when wildlife is compromised because of human activity. Whether their habitat has been encroached upon or ruined, or they've been hunted beyond the scope of what is reasonable or necessary...We need to do better."

Sharon Youngblood WWF Board of Directors Member
Sharon Youngblood can see it in her mind's eye: the Atchafalaya Basin and the bayous where so much of her Baton Rouge childhood was spent, fishing with her parents.
"We'd be out there for hours and hours," she says. "You'd sit there and see fish jumping; you'd see dragonflies sitting on your pole. Every once in a while, you'd see a water moccasin coming through the water." To a child, of course, it was magic: "Hours and hours of being in nature. You might get a glimpse of a rabbit or a raccoon, or even an alligator."
Youngblood is quick to point out that while she grew up immersed in nature, it wasn't "'big nature,' like in the northwest, where you'd be looking for bears and moose. It was more a quiet microcosm of nature."
Regardless of size, the nature she grew up with had a large impact on Youngblood's life, directly influencing her decision to become an immunologist—a scientist who studies the immune system and how it contributes to disease.
"Growing up, I lived a very simple life, just being in nature," she says. "I always knew I wanted to study the biological sciences. When I first studied immunology, I thought, 'Oh, what an interesting subject. It keeps you alive.'"
Youngblood's approach to conservation is also rooted in her childhood experiences in nature. One day, home from college for a visit and driving through the landscape she knew so well, she could tell something was different.
"We were driving through an area that seemed familiar, but it didn't look familiar," she says. "So I asked my father where we were. He said it was part of the bayou where we used to fish when I was little. All of the beautiful trees and moss and the living things, all of the water—it was all turned over and filled in to build expressways. It was just—gone. I know that progress has to be made, but that really left a mark on me."
Realizing her beloved fishing spot had been turned into roads led her to an interest in habitat conservation that has only grown with time. In fact, she cites habitat degradation as her main concern among the issues that WWF works on, followed closely by species loss.
"I find it tragic when wildlife is compromised because of human activity," says Youngblood. "Whether their habitat has been encroached upon or ruined, or they've been hunted beyond the scope of what is reasonable or necessary, we know better. We need to do better."
Youngblood isn't shy about telling her friends—"anyone who will listen, really"—to pay more attention to how their actions impact nature. "You really need to be aware of what you're buying, where it comes from, and how it's being used," she said. "Think about where it will go when you're done using it. It's the little things, but I think they all make a difference."
Youngblood also has these conversations because she is concerned that without a direct connection to conservation in their daily lives, most people won't pay attention.
"I worry that people have tuned out," she says. "They've heard so much bad news about the environment that they think it's too late for them to make a difference."
She also isn't shy about telling her friends something else: "Oh, yes," she laughs. "I am always telling them to give, give, give! WWF gives me hope."
Explore More
About

World Wildlife magazine provides an inspiring, in-depth look at the connections between animals, people and our planet. Published quarterly by WWF, the magazine helps make you a part of our efforts to solve some of the most pressing issues facing the natural world.