The gleaning grower
Farmer and Ocean Mist CEO Joe Pezzini on using what we grow
Issue: Fall 2018
Author: Amanda Stone
Food Waste Champion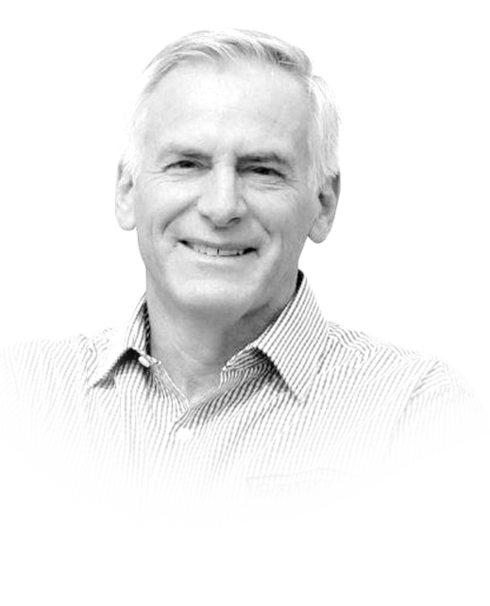 A third-generation farmer, Joe Pezzini grew up near Salinas, California, and began his career with Ocean Mist Farms in 1983. He chaired the board of Ag Against Hunger, which channels surplus produce to food banks and schools, for three years, and has worked with Santa Clara University to quantify food loss during harvests.
How did you become a farmer?
For a while I wanted to be an engineer. But you get agriculture in your blood. My grandfather came from Italy in the 1920s and started farming artichokes. My dad took over. My brothers, sister, and I all worked there. When I came home from college, I started working with the Ocean Mist companies, which have been in the same family for 94 years. My wife is a farmer's daughter. We live on an acreage with chickens, 4H-style, with a huge garden. We compost, we cover crop. We have quite the Old MacDonald's farm.
What inspired you to think about underused produce?
This group called the Grey Bears would come glean fields after we picked them, taking produce that was still usable to give to people in need. I went to see their operation, to learn how and why they do it. They had an elaborate assembly line system, but what really touched me was that every person who worked there was also a recipient. I thought they were just volunteers, but they were deserving of the meals they were putting together. It really affected me.
What does that look like in your work?
It's led to different things, such as concurrent harvesting, where we harvest produce that might usually be left behind on fields at the same time we harvest market-grade produce. We share what's not quite market-grade with local food banks. We have a pretty good way of dealing with product that will still provide benefit to society
What conservation issues do you think about?
There's a scarcity of resources, especially in California. With climate change, there won't be enough water, and what does that mean? That's why we work so hard on drip irrigation efforts—putting water where the plants need it. It's the way we operate. It takes the whole community to do the work.
Explore More
About

World Wildlife magazine provides an inspiring, in-depth look at the connections between animals, people and our planet. Published quarterly by WWF, the magazine helps make you a part of our efforts to solve some of the most pressing issues facing the natural world.