The grocery giver
Food Rescue Ambassador Amber Wenzler on keeping food on the table and out of the landfill
Issue: Fall 2018
Author: Amanda Stone
FOOD WASTE CHAMPION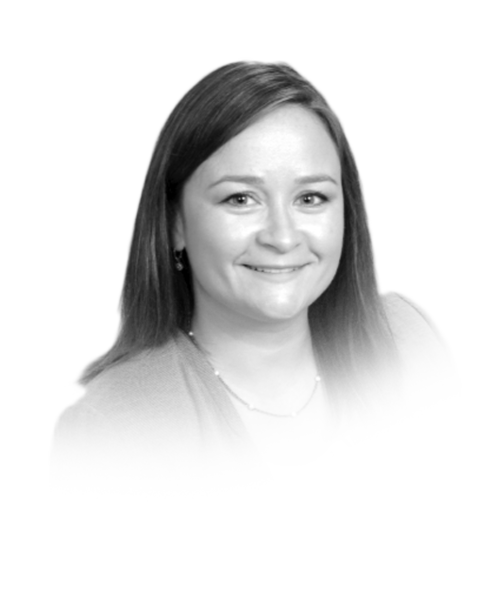 Amber Wenzler works for supermarket giant Kroger as a food safety manager and ambassador for Kroger's Zero Hunger | Zero Waste program. As part of the partnership with WWF, Wenzler's team leads Cincinnati area stores in donating food that would otherwise go to landfill. Since 2015, they have rescued over 7 million pounds of food.
How is Kroger fighting hunger and waste?
At our stores, the deli and bakery participate, as does the meat department. Fresh produce and some pre-packaged foods can all be donated. On the final day of sale, we mark down items for customers, then remove what's left, freeze it, and donate it. When we can't donate, we can still partner with farms in our communities to turn inedible food into feed or fertilizer.

What inspires you to reduce food waste?
Our mission is about feeding the human spirit. From the business side, we'd prefer our products are eaten and enjoyed. Making sure our food gets safely delivered to people in need right in our communities is a huge source of energy for me. You get to see the good that it does every day.

What have you learned?
The more I learn, the more it's about what's going to the landfill. We have such limited natural resources. Landfills are a dead end and should be the last possible option for everything. There's a huge environmental cost to filling up the mountain of trash. It takes 25 years for a head of lettuce to decompose in a landfill.

How does this translate at home?
The less waste goes into the trash, the less goes into our landfills. My husband and I challenge each other to not fill up the trash can during the week. And we started a little compost in a corner of our backyard and a small vegetable garden. I'm trying to make it very simple to understand for my 7-year-old son: "We keep the scraps in a little bag, then we're going to put them outside, stir up the compost, and hopefully it will turn into something useful later." It's the little conversations that start to make a difference.
Explore More
About

World Wildlife magazine provides an inspiring, in-depth look at the connections between animals, people and our planet. Published quarterly by WWF, the magazine helps make you a part of our efforts to solve some of the most pressing issues facing the natural world.