Change at sea: walrus haul-outs and climate change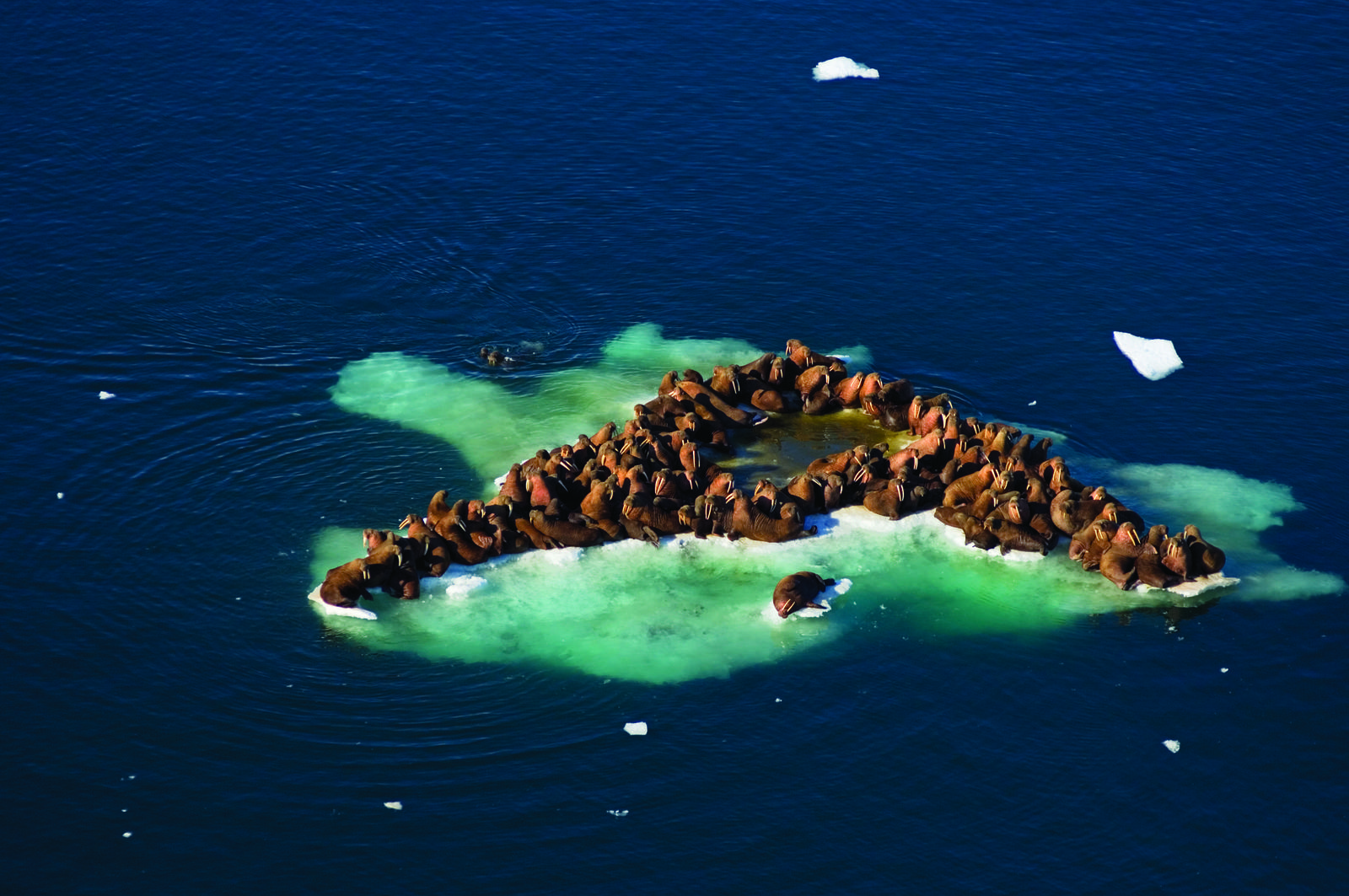 CHUKCHI SEA :: ALASKA, USA

The Netflix documentary series Our Planet, created in collaboration with WWF and now streaming on the service, poignantly captures how the ground has shifted beneath the Pacific walrus.
"Typically, walruses spend most of their time at sea, hauled out on ice floes, as they forage for food on the ocean floor," explains WWF's Nikhil Advani, a lead climate specialist. "But as sea ice declines, they're increasingly hauling out on land instead."
These massive haulouts pose a danger to walruses. Easily panicked by sounds or scents, the crowded animals can flee toward the water in a stampede that leaves some injured or dead.
Through the Wildlife Adaptation Innovation Fund, WWF is working toward keeping polar bears and other predators away from walrus haulouts. But if urgent action isn't taken to limit the worst impacts of climate change, the loss of sea ice will continue to increase the strain on these creatures.
The plight of Pacific walruses is only one of the alarming stories to emerge from this new reality: Our oceans are undergoing seismic changes.
Explore More
About

World Wildlife magazine provides an inspiring, in-depth look at the connections between animals, people and our planet. Published quarterly by WWF, the magazine helps make you a part of our efforts to solve some of the most pressing issues facing the natural world.