Inspire a lifetime love of wildlife with WWF's Wild Classroom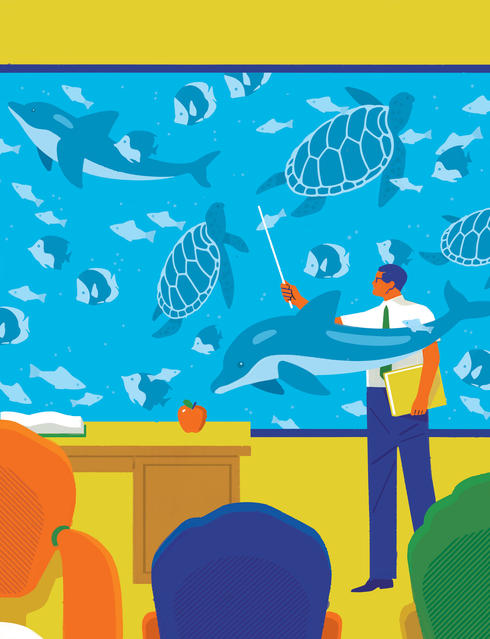 Kids are innately curious about wildlife and wild places. Wild Classroom, WWF's free online teaching resource, gives educators and parents tools that tap into that curiosity in order to help children understand the natural world and their place in it.
Wild Classroom makes conservation relatable to young learners through animal- and nature-themed toolkits on topics such as sea turtles, polar bears, and tigers. Aligned with US national education standards, each toolkit features a teacher's guide and learning activities that integrate information about wildlife with subjects such as science, reading and writing, social studies, and physical education. Students can tackle an engineering challenge by demonstrating the interconnected relationships in an ecosystem; employ math skills to determine how much water is in their lunch; or play a tiger-themed game of musical chairs to learn about deforestation.
Teachers can print out posters to hang in the classroom and certificates to acknowledge individual achievements, as well as a variety of additional learning tools, including animal trivia games and arts and crafts projects.
Explore the growing library of activities in WWF's Wild Classroom and help foster youthful curiosity while inspiring the next generation of environmentalists.
Find out more at wildclassroom.org.
Explore More
About

World Wildlife magazine provides an inspiring, in-depth look at the connections between animals, people and our planet. Published quarterly by WWF, the magazine helps make you a part of our efforts to solve some of the most pressing issues facing the natural world.