Meet Dr. Pam Matson, WWF's newly appointed board of directors chair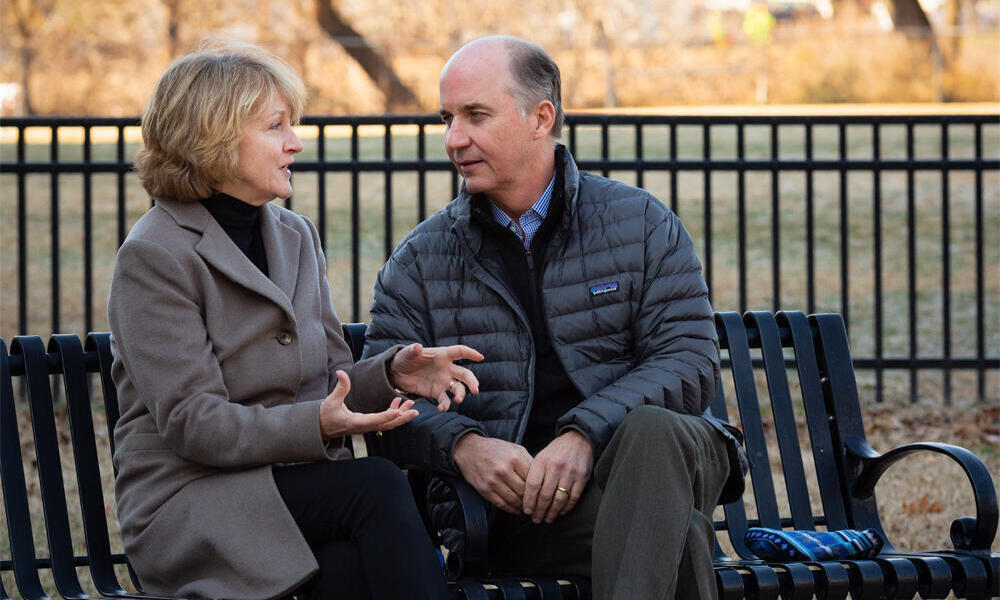 In late 2018, newly appointed WWF Board of Directors chair Dr. Pamela Matson joined the staff of WWF-US for an informal conversation. WWF president and CEO Carter Roberts opened the session. The following has been edited for length and clarity.
CARTER ROBERTS: Everybody, thanks for joining us. It is my great pleasure to introduce you to our new Board chair, Pamela Matson. Pam has a distinguished career in so many ways. She's the recently retired dean of Stanford's School of Earth, Energy & Environmental Sciences, and also Goldman Professor in Environmental Studies and Senior Fellow at Woods Institute, Stanford University. She received a MacArthur Fellowship, also known as a "genius grant," for her work on forest ecology. And she was part of the brilliant group of scientists awarded the Nobel Prize on behalf of the Intergovernmental Panel on Climate Change for their work to build up and disseminate greater knowledge about man-made climate change.
Pam joined our Board in 2003, and for the past six years has served as chair of the Board's Executive Committee. She's helped build our science program in a thoughtful way and is a great colleague and a great leader. So, Pam, welcome. Now that I've listed some of your credentials, why don't you give us your version of the story. And we welcome questions from staff at any point!
PAM MATSON: Thanks, Carter, for the opportunity. I love this organization and have for a long time. I'll tell my own story a little bit, and I'll try to keep it short.
I grew up in Wisconsin, and my grandparents on both sides were dairy farmers. I spent a huge amount of time in the countryside with my grandparents, and my grandmother in particular—she was a plant and animal person—going out into the forests. I loved seeing those places through her eyes. I think that my love of ecosystems came from her, not just the plants and the animals but the whole system.
I always dreamed I would work in some way in forests, but I didn't know exactly how. I ended up going to the University of Wisconsin and pursuing a biology degree, and also almost by accident an English major. I realized that I loved putting the humanities and the sciences together and I loved interdisciplinary thinking. And I ended up getting one of the first interdisciplinary master's degrees in the country, at Indiana University, focused on environmental science and policy.
I discovered how much fun it is to ask questions and then go out and try to improve our understanding of how systems work. I was studying deforestation and decided to get a PhD at Oregon State—at that time the best forest ecology program in the country. And so my love of systems—forest systems and all kinds of systems—continued.
After finishing, I joined the NASA Ames Research Center. NASA at the time was at the very forefront of trying to understand global environmental change. So ironically my first job ever was as a terrestrial ecologist in an extraterrestrial research division. [Laughter]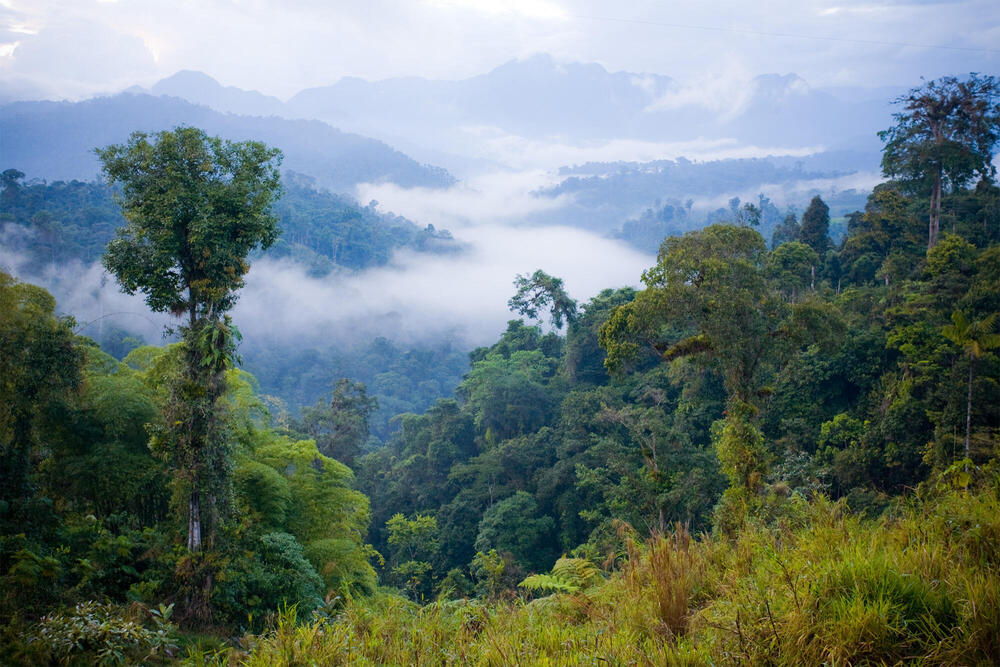 WWF STAFF: Can you talk a bit more about your interdisciplinary work?
PM: Sure. One of the first things I did was work with interdisciplinary teams in the Amazon, trying to understand that vast forest and its interactions with the atmosphere: What happens with disturbance? What happens to the forest? What happens to the atmosphere? What happens to the climate system? I spent a lot of time at NASA working on global environmental change and trying to understand how human activities were affecting the atmosphere, climate systems, and so forth.
After about 10 years, I woke up with this sense of, "I don't want to just understand all the bad things that are happening. I want to help find solutions."
And so I moved to academia and focused on how to make agriculture less negative for the environment—to make it more sustainable. That led me to becoming what I would call a sustainability scientist. My focus has been on recognizing that we have to meet the needs of people, but we have to protect nature at the same time. So, my own personal mission actually is very much like WWF's.
WWF STAFF: I love that—we should all have a personal mission. When you think about your time at Stanford, what are you most proud of?
PM: Oh, boy. [Laughter] Probably helping to create an initiative on environment and sustainability, helping to hire a whole new cadre of faculty, a very diverse faculty. Broadening our knowledge bases, becoming more inclusive and more diverse has been a huge priority for us. It changed the way we work. I'm really proud of being part of that.
WWF STAFF: I'm on the media team, and I'm wondering if you have thoughts or advice on how we shift our messaging to resonate better and have more impact.
PM: I think scientists recognize we're working like mad to get the word out about things like climate change and the loss of biodiversity—and it's not working. A lot of us were trained in communications with an arrow going in one direction: Here's how you talk to policy-makers or the public or the media. But it's not a one-way street, just us talking to them. It's developing relationships. It's understanding what our audiences are interested in hearing.
I guess the bottom line is that we have to get a lot more sophisticated about how we communicate and a lot more knowledgeable about what the science says about how well people hear and how they hear. That's a hard thing for individual scientists to do on their own, which is why WWF is so important.
"My focus has been on recognizing that we have to meet the needs of people, but we have to protect nature at the same time. So, my own personal mission actually is very much like WWF's."

DR. PAMELA MATSON WWF
WWF STAFF: I know you can't summarize in five minutes what your vision is for sustainable agriculture, but I would love to hear a little bit about it.
PM: From my perspective I think there's a multi-pronged approach. There's a huge amount that can be done to improve agriculture to dramatically reduce its environmental consequences and to increase productivity. We need to make progress now in any way we can, so let's improve 20th-century, industrial forms of agriculture. But there's also an interesting movement in going back to small-scale agriculture and local agriculture and local food. And so I see both of these things happening. The third thing is, we need better protein alternatives—and there are some really exciting innovations happening in that space.
WWF STAFF: A lot of progress has been made for women and people of color in the sciences, and I was wondering what thoughts you have on how to help all kinds of people pursue careers in science.
PM: First of all, we need to be better about encouraging people to try lots of different things so they can find out what's most important and interesting to them. I also really strongly believe that leadership can be developed. So one thing that I tried to do as a dean was to give leadership opportunities to everybody, at every level, in all different forms.
CR: Pam, thank you. I could not be more grateful to have a Board chair with such a keen understanding of science and systems, both of which are at the heart of our work.
PM: Thank you, Carter. And thanks to all of you—I'm looking forward to our work together.
Explore More
About

World Wildlife magazine provides an inspiring, in-depth look at the connections between animals, people and our planet. Published quarterly by WWF, the magazine helps make you a part of our efforts to solve some of the most pressing issues facing the natural world.