Panda Paddle returns with a new way to stand up for wildlife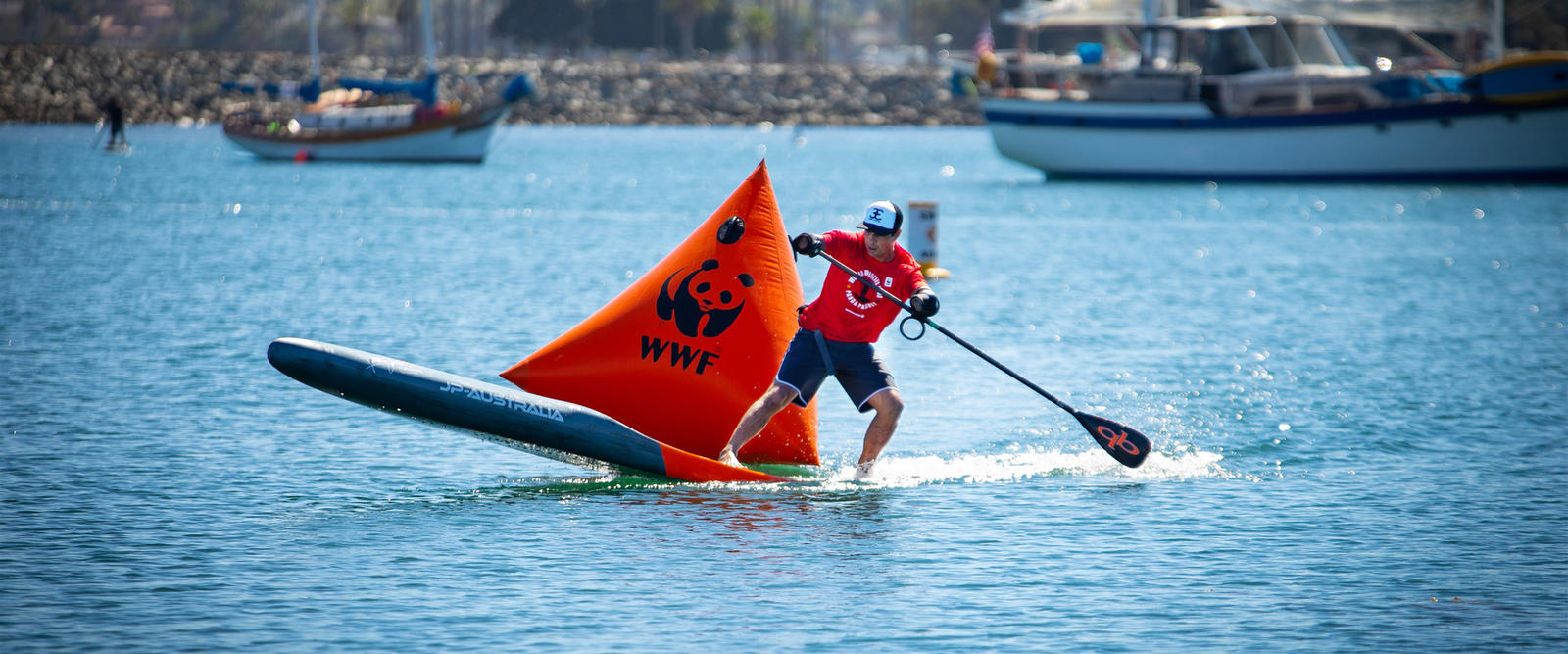 SAN DIEGO :: CALIFORNIA
In October 2018, World Wildlife Fund hosted a standup paddle boarding event, Panda Paddle, to raise money to help protect our planet. Paddle boarders got together in San Diego's beautiful Mission Bay to connect with nature and support a worthy cause.
Jonas Letieri, a pro paddle boarder, was drawn to the Panda Paddle because he could make a difference doing something he loves. "In my home in Brazil, the Amazon is under attack. Even as a child, my parents taught me to do my part, like planting trees," he says. "I love how the Panda Paddle combines my passions: nature and paddle boarding."
Letieri's love of paddle boarding is hard-won: His hands were amputated after an accident at age 26. He could no longer surf, but he learned to reconnect with nature using a modified paddle board instead. And while Letieri is now a pro, Panda Paddle is designed to welcome paddle boarders of all levels, from experts to newcomers taking part in their first race.
Panda Paddle returns to San Diego this year on October 26. WWF is also launching a new way to get involved: On August 24, people can paddle at their favorite local spots and then share their experiences online.
"We can all enjoy two great things together—sports and helping the environment," says Letieri. "I hope a lot of people will join us this year!"
Explore More
About

World Wildlife magazine provides an inspiring, in-depth look at the connections between animals, people and our planet. Published quarterly by WWF, the magazine helps make you a part of our efforts to solve some of the most pressing issues facing the natural world.